Dr Aleksandra Herrera-Sokołowska joined ebrain earlier in the year as Clinical lead and RRFS representative.
Dr Herrera-Sokołowska qualified in 2016 (Polish specialty exam and the European Board of Neurology). As the ebrain representative for European young neurologists, she is familiar with the preparation process for qualification and the main milestones and pitfalls of the learning experience.
Her main task is to help to create a clear sequence of stages of neurology training (similar to the Neurosurgery course on ebrain), divided into levels of advancement and mapped to a learning path sequence suitable for the European Neurology Curriculum.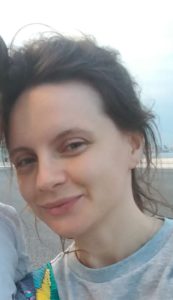 Dr Vitalie Lisnic, Clinical lead and EAN representative from the Education Committee, has left the ebrain team after four years. We are very grateful to Dr Lisnic for all his help and hard work.
New sessions on ebrain
This month's new and updated sessions include:
– Headache and Pain: Cluster Headache Acute and Prophylactic Treatments
– Tumour & Cysts – Primitive Neuroectodermal Tumours: Management of Medulloblastoma
– Neuro-Inflammatory Diseases: Multiple Sclerosis: Assessment and Diagnosis
– Ischaemic Vascular Disease: Venous Stroke
– Neuro-Inflammatory Diseases: Neuromyelitis Optica Spectrum Disorders (NMOSD)
Please do take advantage of this fantastic resource. You can find information on how to log in to ebrain here.