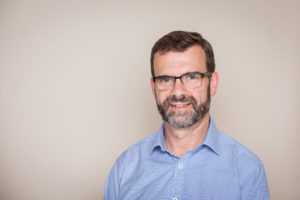 by Tony Marson, EAN Programme Committee Chair
Dear Colleagues,
I hope that you are all looking forward to the 2019 EAN congress in Oslo, and that you are planning abstracts to submit!
On October the 16th I attended an inspection visit of the congress venue, along with Franz Fazekas our president, Erik Tauboll chair of the local organizing committee, members of the EAN office team and representatives from Industry partners that are sponsoring our congress.
The venue is an excellent exhibition space and will allow easy transition between sessions at our bustling meeting.  It is easily accessible and just a few minutes train ride from both the airport and the centre of Oslo.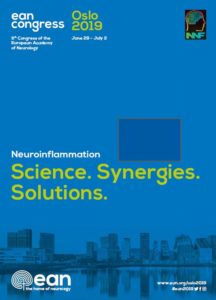 The congress programme is taking shape nicely, and thanks to all those that submitted session proposals. The programme committee had a very difficult task to select those to include in the programme, and I hope that those that didn't get into the programme this time are not too disappointed and will resubmit next year. Our programme now contains what I believe to be an excellent range of scientific and educational sessions, and a preliminary version is available here . Our congress will be opened by Nobel laureate Edvard Moser, includes lectures from Bart De Strooper (Brain Prize Lecture), Ulrich Dirnagl (Brown-Séquard Lecture) and Pamela Shaw (Romberg Lecture). For the first time, Nature Reviews Neurology will publish an issue focussed on our overarching theme – Neuroinflammation – science, synergies, solutions.
Lancet Neurology will present their late breaking articles, during the highlight session.
Our local organising committee, led by Erik Tauboll, are doing a great job putting together elements including grand round session, history session and a visit to the town hall.
We will keep you posted with how the programme is developing. In the meantime, keep your eye out for the opening of abstract submission.
Kind regards,
Tony Marson
Tony Marson is Professor of Neurology in Liverpool, United Kindom. He is Chair of the EAN Programme Committee and member of the EAN Board.