Today, we have a moment of peace for you!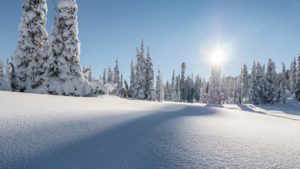 December is a time of cheer, celebration and relaxation. Nonetheless, the weeks leading up to the holiday can be quite stressful: work doesn't care for the season, there is a lot to prepare and organise, as well as social events to attend and high expectations to satisfy. While this festive, yet busy atmosphere is a cherished part of it all, it is important to take the time and enjoy a moment of peace.
One minute of meditation can help you alleviate stress, boost your mood and help you focus!
Bring your back in an upright position, press play and close your eyes. For the next 60 seconds, focus only on your breath.
Did you enjoy your minute of peace? Leave us a comment and tell us your favourite method to unwind and relax!
Not peace, but lots of scientific content, educational activities and networking possibilities can be found at our 5th congress in Oslo next year! Remember to register and use XMAS10 at checkout for a 10% discount off the registration fee (valid until 24.12.2018)!