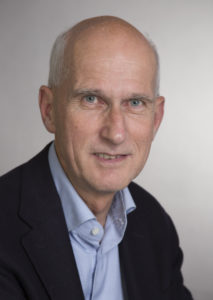 by Nils Erik Gilhus, Head of the Department of Clinical Medicine, University of Bergen
The Norwegian Brain Council, established in 2007, was one of the first of its kind in Europe. The initiative for it came from key members of the Norwegian Neurological Association, and today the council is seen as a key contributor to the Norwegian health system.
The Norwegian Brain Council (NBC) is an umbrella organization made up of 54 member organizations and works in the interface between health authorities, politicians and society to promote better treatment and research for disorders affecting the brain. Membership includes health professional, patient and user organizations, as well as research groups and centres of excellence. Commercial companies cannot be members. From 2017, the Council received permanent funding directly from the government; however, project funding and support from the members remain crucial for its activities.  The NBC has been instrumental in launching a government-approved, national brain health program in 2018. Neurodegenerative disease was recently being selected as the focus of the first national research center for patient treatment. This will be funded from 2019 and located in Bergen.
The NBC cooperates with the European Brain Council and is eager to take part in joint European activities to promote brain health. As a key NBC member, the Norwegian Neurological Association is committed to continuing and extending its international advocacy for better brain health through EAN and European Brain Council activities.
The NBC has made a major impact in promoting better treatment and diagnosis for patients with brain disorders in Norway, and in increasing the support for neuroscience. Through joint action, the neurologists and other health professionals, patients, and neuroscientists who make up the NBC have influenced decision makers in national and regional health authorities and governing bodies. The NBC has grown in strength and stature during its 11 years' existence, helped, no doubt, by the increased awareness generated by the Nobel Prize in medicine given to Edvard and May-Britt Moser in 2014, whose research group is a key member of the NBC. With its ambitious aims and well-defined strategies, the Council is looking forward to a brighter future for patients with brain disease.
Nils Erik Gilhus is a Member of the Local Organising Committee for the EAN Congress in Oslo, Norway 2019.
'Neurological News from' is a series of articles that sheds light on neurological aspects of the annual congress destination! Historical but also current information on the neurological landscape of our venue countries are discussed.