The Israeli Neurological Association held the first EAN Day in Israel on December 10, a day prior to its Annual Conference.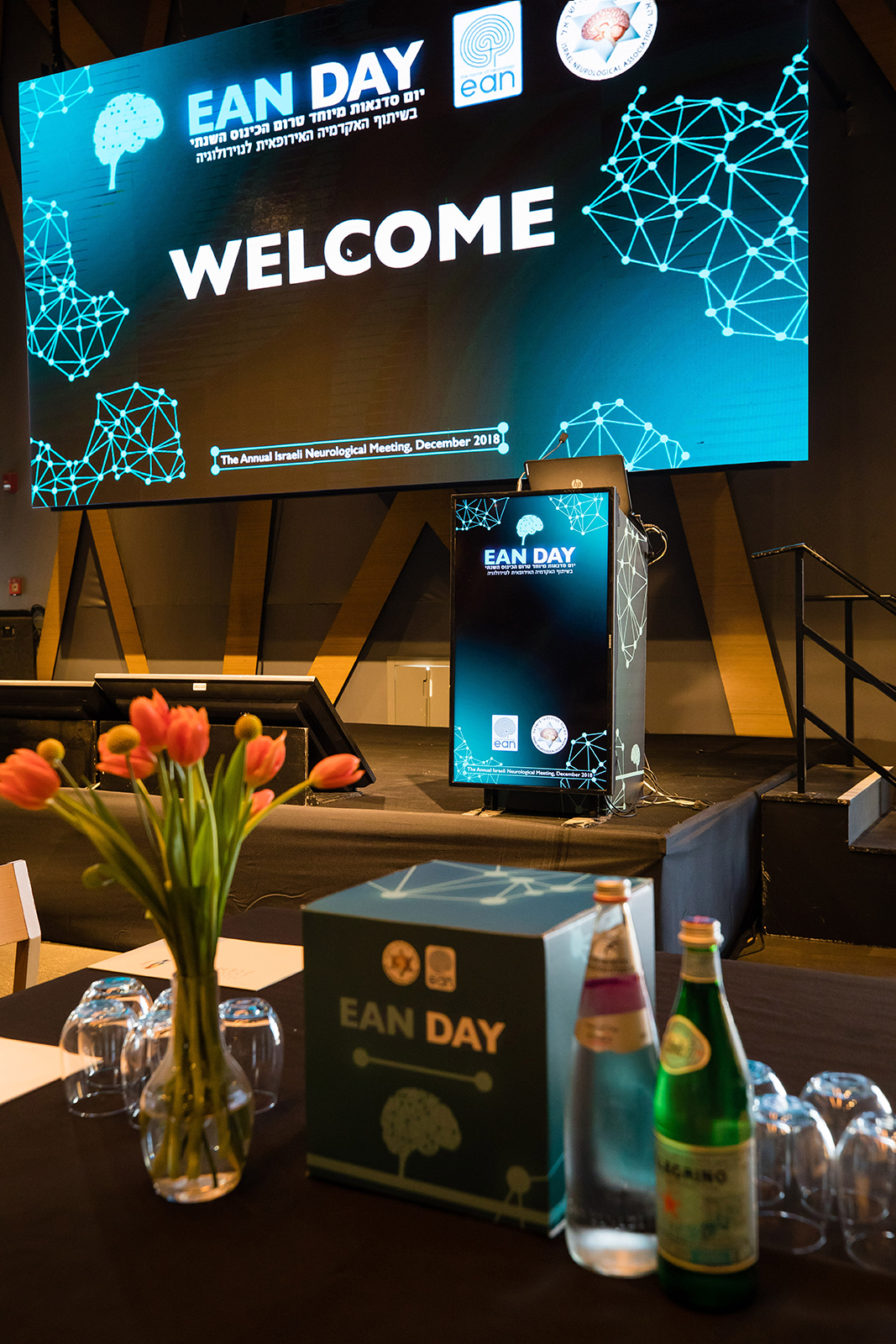 We were honored to host several prominent speakers from the European community of neurologists, who shared their current views with local neurologists in beautiful surroundings and convivial atmosphere.
Prof. Philip Scheltens from the Alzheimer Center of VU University Medical Center in Amsterdam discussed recent developments in diagnostics of Alzheimer's disease.
Dr Romana Höftberger from the University Institute of Neurology of Medical University in Vienna discussed the spectrum of Autoimmune Encephalitis.
Prof. Hugh J Willison from the Glasgow Biomedical Research Centre, University of Glasgow, Scotland spoke about the Clinical features and laboratory investigation in inflammatory neuropathy.
One of Israel's RRFs, Dr Inna Senderova, presented the opportunities for career development available through the EAN, and discussed the roles of RRFs' in promoting social and professional collaboration between young neurologists in the EAN.
In the second part of the day the three invited speakers co-presented unique and challenging clinical cases together with Israeli colleagues who share their field of expertise, followed by a Q&A session. This was a wonderful way to share knowledge and think together about some of the neurological issues the world neurology is faced with globally.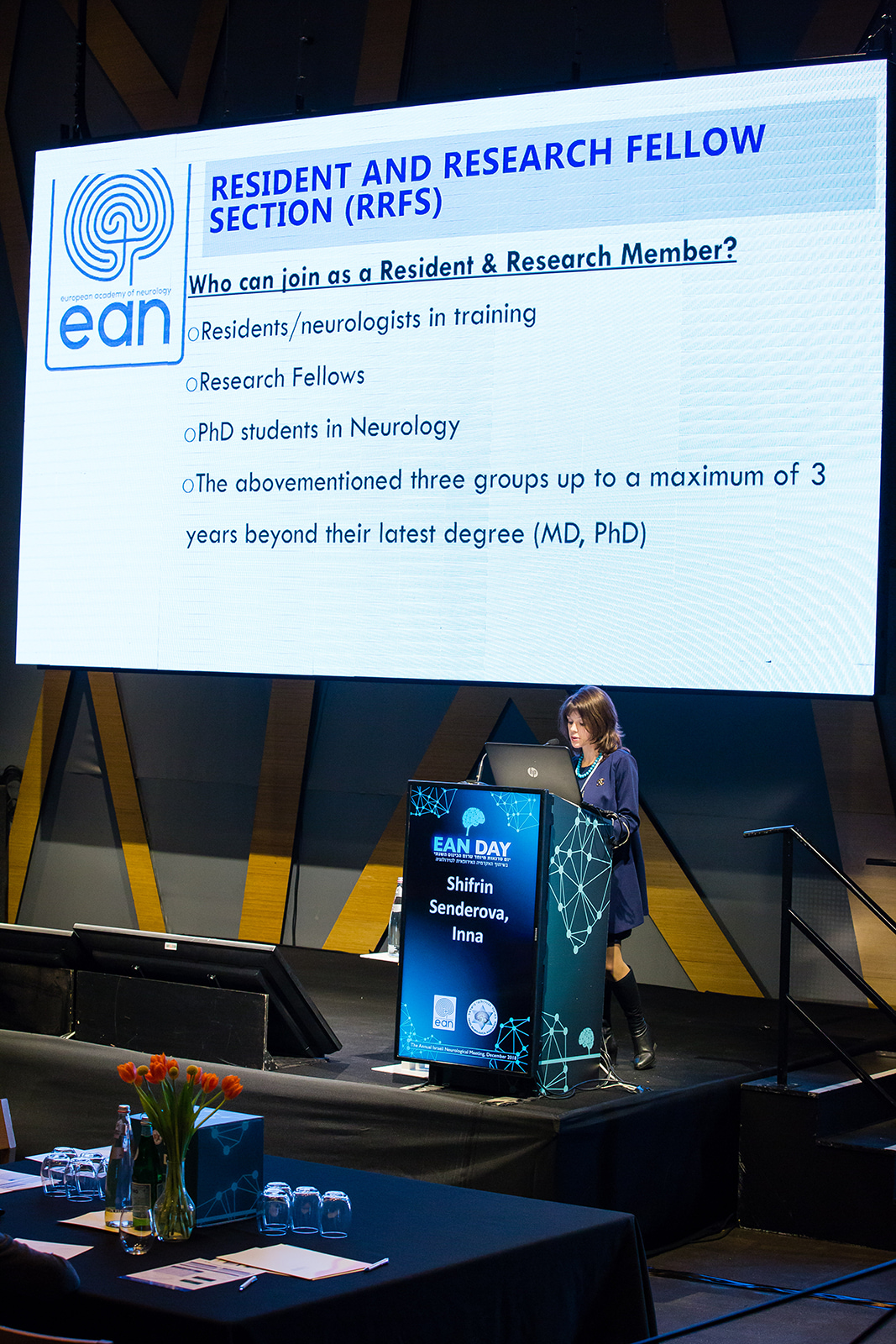 The EAN Day was the perfect opportunity for clinicians to come together and share their clinical experience, knowledge and ideas. We hope to make this event a tradition in the years to come.