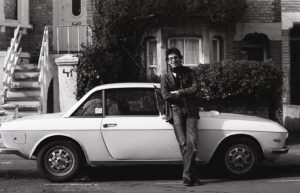 by Michelangelo Cao
I would like to express my deepest gratitude to the European Academy of Neurology for having granted me a training research fellowship at the Nuffield Department of Clinical Neurosciences at University of Oxford.
During the final year of my PhD at University of Padova, I had the chance to collaborate with the research group of Professor David Beeson and with Emeritus Professor Angela Vincent, both of whom are leading experts in the field of myasthenia gravis and disorders of the neuromuscular junction. This collaboration led to a project aimed to test in vitro the efficacy of a potential new therapy for MuSK-antibody myasthenia gravis. My preliminary results showed promising effects of the compound in preserving the acetylcholine receptor clusters through enhancement of MuSK phosphorylation and, therefore, the obvious next step would have been to test the reliability, safety and effectiveness of this novel therapy in a suitable animal model. The EAN kindly gave me the extraordinary opportunity to join Prof. Beeson's lab at Oxford for 12 months in order to further develop the project and develop new skills in the creation and management of animal models of both autoimmune and genetic myasthenic disorders.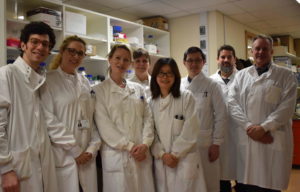 Overall, my training fellowship has been an amazing experience. All the members of the research group have been very kind and constantly helped me during the experiments, giving me the opportunity to learn from their exceptional expertise. I also had the chance to attend weekly departmental seminars and a 6-month course on basic science and techniques which contributed deeply to expand my research interests and improve my general scientific knowledge.
I was assigned two different day-to-day supervisors who closely followed the progression of the project: Dr. Judith Cossins, who assisted me on the in vitro cell experiments and the ex vivo analysis of muscle specimens; and Dr. Richard Webster, from whom I learnt how to carry out experimental procedures on animal models.
During the development of the work I encountered several technical challenges as most of the experiments required the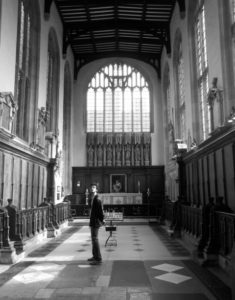 creation of new protocols and, consequently, their optimisation. In particular, the purification of a recombinant MuSK protein required several attempts with different cell lines, reagents, and procedures in order to obtain sufficient amount of protein suitable for the active immunisation of the animals. Moreover, analysing protein phosphorylation from ex vivo samples was particularly difficult in order to preserve the fragile phosphorylation signal during sample preparation.
All these challenges, together with the constant support of the other members of the lab, allowed me to grow as a researcher through the development and refinement of new laboratory skills and problem solving abilities.
To conclude, I am sincerely grateful to the EAN for having given me this great opportunity. I had the chance to collaborate with extraordinary people, all of them very talented and helpful,
and this experience has widened my knowledge and perspectives providing a substantial
contribution to my personal and scientific growth.