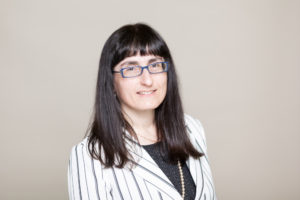 By Elena Moro
Dear EAN members,
It is my pleasure to share with you some exciting news about EANpages.
As you might remember, the current format of the EAN newsletter, i.e., EANpages, started in April 2016, replacing the former Neuropenews. I became the Editor-in-Chief of EAN newsletter in June 2015, trying to fill the big shoes left by Prof. Gianluigi Lenzi, previous Editor of the newsletter (2012-2015). Together with my colleague and dear friend Tim von Oertzen (Editor of the EAN website) we have tried to implement novel features in EAN e-communications and to involve all EAN members in this big task. An e-communication team was established to achieve these goals. EANpages has got a new, fresh and good-looking design, new contents, more flexibility, more interaction, more participation, and more readers. The new structure has allowed us to give more visibility to the news from EAN and its members and now also includes news from Neurology around the world as they relate to Europe and news from the European Community and the allied societies. I hope that you all feel that EANpages is YOUR newsletter, the newsletter of your favourite neurological society, EAN.
But now it is time to change and give new opportunities to broaden the EAN digital horizons. As you might know, I have been elected Treasurer of EAN in June 2018 (up to June 2020). This is another great honour and task for me. Thus, I think it is time for me to pass the editorial torch to some new blood that has risen in EAN over the last few years. During the EAN annual congress in Oslo I will step down from my editor position. It is my great pleasure to announce that Dr Thomas Jenkins, from the Department of Neurology, University of Sheffield, UK, has been selected the new Editor-in-Chief of EANpages. Tom has been a valuable member of our e-Communication team, and he is more than ready to take over the position. He is a brilliant neurologist and an outstanding person, who will bring new pulse and energy to EANpages.
I am so happy and proud to have served in the e-Communication team for four years. More importantly, the work done so far has really been TEAM work. Nothing would have happened without the help and support of Malin Inzinger, Eveline Sipido, Julia Mayer, and Anja Sander, from the administration side. Tim von Oertzen, Antonella Macerollo, Anna Sauerbier, Martin Rakusa, Tom Jenkins, Jose Martinez Rodriguez, and David Vodusek, from the e-Communication team. A special acknowledgment goes also to Günther Deuschl, Gianluigi Lenzi, Hanne Krarup Christensen, and Hans-Christoph Diener.
Finally, I would like to thank you all for your support over these years.
See you all in Oslo soon!
Best regards,
Elena Moro, FAAN, FEAN
Editor-in Chief of EANpages and EAN Treasurer
Prof. Elena More is Editor in Chief of EAN Pages and treasurer of EAN as well as Director of the Movement Disorders Center at the Centre Hospital Universitaire (CHU) of Grenoble, France and the Associate Director of the CHU Department of Psychiatry, Neurology and Rehabilitation.