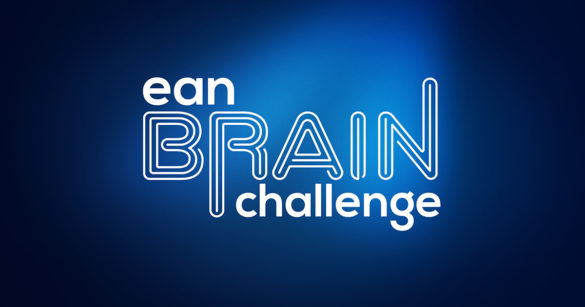 Due to the successful debut of BrainChallenge in 2018, the EAN Teaching Course sub-Committee is organising the second edition of this entertaining and challenging Neurology Quiz during the upcoming EAN congress in Oslo in 2019. With the contribution of the EAN Scientific Panels, the BrainChallenge taskforce has selected an amazing choice of  demanding cases.
All congress participants are invited to take part in BrainChallenge, regardless of their experience level. This is an interactive learning opportunity where you will be guided through complex or rare conditions by the two marvellous hosts of the event, Marie Vidailhet and Angelo Antonini. The cases will showcase the broad and exciting the spectrum of neurological diseases. The contestants will demonstrate how a prompt and accurate diagnosis can be made in a challenging environment.
If you haven't decided yet, you will find out why becoming a neurologist is the right choice!
EAN BrainChallenge 
 June 29, 2019 
@ 16:45 in Room Lisbon
A local team from Norway and an international team, both consisting of committed junior and senior neurologists, are going to compete for the prize. The audience can test their knowledge by voting via the EAN congress app, and their results will be presented after each case.
We would be happy to see you all at BrainChallenge. When entering the room, drop your name card into the raffle box, and you may be one of the lucky winners for the Monday night networking event!
If you feel a call to real neurological adventure, do not hesitate to apply to become a member of one of the two teams and get up on stage!*
More information on the two teams will be announced soon.
SEE YOU IN OSLO !
*Once you are registered, you can send an email to oslo2019@ean.org and ask for the quick and easy application form