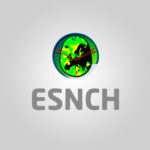 A Memorandum of Understanding (MoU) with the European Society of Neurosonology and Cerebral Hemodynamics (ESNCH) was signed in June 2019. The ESNCH is the most successful neurosonology group worldwide bringing together the world's experts, thus representing an excellent platform for young researchers to present their work, gain experience and start a scientific collaboration.
This MoU will enhance and extend cooperation of the EAN Scientific Panel (SP) on Neurosonology with this important Scientific society.
Our thanks go to Prof. Claudio Baracchini, president of the ESNCH, Prof. Manfred Kaps and Prof. Fabienne Perren, co-chairs of the EAN SP Neurosonology for their input and help in making the MoU possible.
More on the ESNCH can be found here.
by Eveline Sipido, Liaison Officer to the European Academy of Neurology. She is in charge of EAN's relation with the European Union and sub-specialty societies. She also works on the regional teaching courses in sub-Saharan Africa.