Regional Teaching Course in Lviv, Ukraine, May 16–18, 2019 
by Anzhelika Payenok, MD, PhD,
It was the third time our Department in Lviv supervised a Regional Teaching Course (RTC), funded by the EAN. The RTC took place from 16-18 May, 2019.
First, our organising committee would like to express their appreciation and gratitude for the great help of the EAN staff with the preparation of our EAN RTC, Julia Mayer in particular.
We are also very thankful to Professor Ivan Rektor, a committee member who supported us during all our work. Besides, he signed certificates for all participants by hand.
We would like to express our gratitude to Professor Stefan Evers for his urgent help in organizing the second day of our RTC.
Overall, we had 194 participants from 32 cities of Ukraine.
Our special thanks are given to the administration of Danylo Halytsky Lviv National Medical University for the possibility of organizing RTC in its Assembly Hall.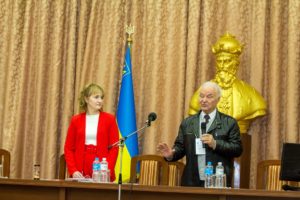 Our RTC followed the structure according to which plenary lectures were organized in the morning followed by workshops in the afternoon.
The sessions of the first day were dedicated to the Encephalopathies. The lectures were presented by Prof. Dana Craiu (Romania), Prof. Stefan Evers (Germany), Prof. Ivan Verulushvili (Georgia), Prof. Anzhelika Payenok (Ukraine).
The second day was focused on Headache. The main topics were presented by Prof. Stefan Evers (Germany), Prof. Faisal Amin (Denmark), Alexandre Bisdorff (Luxembourg), Prof. Andrii Netiukh (Ukraine).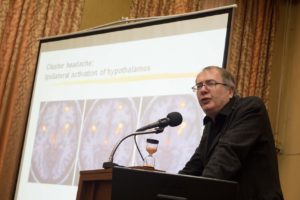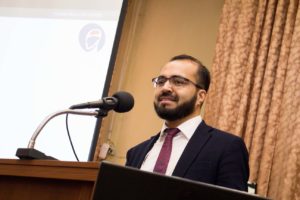 The last day was organised as "Mixed topics". During this day, lectures by Prof. Ivan Rektor (Czech Republic), Aki Kawasaki (Switzerland) and Prof. Volodymyr Shevaga (Ukraine) were given.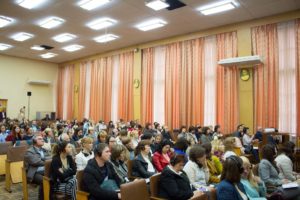 All participants appreciated the high scientific level and practical value of lectures as well as presentations performed by speakers (filled in evaluation forms at the end of the course). Participants noted the usefulness of EAN flyers, with the announcement of upcoming conferences, which were handed out with the RTC educational material. The Book of abstracts* was of special educational value (20 pages), which was highly appreciated by all participants.
The information about the EAN Regional Teaching Course was broadcast in the news on the local TV channel as well as on You Tube.
Professors Stefan Evers, Dana Craiu and the member of Resident and Research Fellow Section Sangeeta Scotton gave interviews to local journalists on main aims of such RTC performance and perspectives of starting careers of young neurologists in Europe.
Participating and scoring in the RTC exam is not obligatory for Ukrainian doctors (professional attestation considers only the certificate of participation), but 194 participants took part in the final RTC exam, 98% of them passed the exam successfully.
The cultural programme included a visit to Lviv National Opera Theatre and a Gala dinner at which participants in a friendly warm atmosphere could communicate with each other.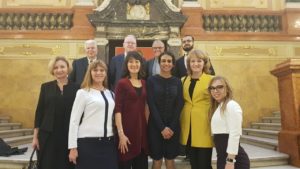 All participating doctors were grateful for such valuable educational event and noted extreme need and usefulness of such type of training, as well as hopes for further meetings with lecturers of the EAN.
Anzhelika Payenok, MD, PhD,
Professor, Chief of the Department of Neurology and Neurosurgery
Danylo Halytsky Lviv National Medical University,
Chairperson of the RTC EAN in Lviv (Ukraine)