Below are the first thress reports from those who took part in the EAN clincial Fellowships in 2019. Keep visitng EANpages over the next months to read more reports from other particpants from 2019.
Want to take part in an EAN Clincial Fellowship? thje deadline for applications for 2020 is October 31, 2019, so be sure to apply soon.
You can find further details on the Clinical Fellowship page on the EAN website.
Report 1
Clinical Fellowship Recipient: Amila Brkić, Bosnia & Herzgovina
Term of Fellowship: March 4 – April 25, 2019
Hosting Department: Department for Emergency Neurology; Neurology Clinic; University Clinical Center of Serbia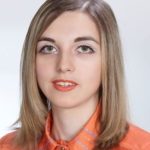 By Amila Brkić
It was my honour and pleasure to spent eight weeks at the Neurology Clinic in Belgrade (March 4 to  April 25 2019).
I visited the Department of Emergency Neurology (6 weeks), Department for Involuntary Movements and Degenerative diseases (1 week) and Department for Epilepsy (1 week). I came to Belgrade with aim to extend my knowledge and improve my clinical skills in the treatment of emergency neurological conditions and young patients with cerebrovascular disease. I can say that my aim was achieved.
During these eight weeks, I was very well accepted and integrated in all daily activities. The mornings in the Department of Emergency Neurology usually started in the Intensive Care Unit with the observation of critical neurological patients. After that we went to the Stroke Unit and observed stroke patients. Other daily activities included consultations for patients admitted to other Departments of Emergency Centre and admission of potential candidates for thrombolysis and thrombectomy. A young and promising team of doctors in Department of Emergency Neurology shared with me their protocols, guidelines, scales and other material, which will make my future work easier. The assessment of young adults with cerebrovascular incidents was the most useful activity I was included in and it was a good base for evaluating of these patients at my home department in future.
In the Department for Involuntary Movements and Degenerative Disease I had opportunity to refresh my skills of involuntary movements neurological examination. I attended Botox applications and settings of Deep Brain Stimulator.
In the Department for Epilepsy, I had opportunity to get familiar with Vagus Nerve Stimulator settings and Video EEG telemetric monitoring. I also had the chance to see different brain events detected on EEG and learn the difference between some of the most common types of seizures.
I also had an opportunity to attend seizure sessions and clinical seminars once a week. There was also a journal club which meet every other week.
In the seizure sessions cases of patients with difficult epilepsy were presented. A multidisciplinary team of epileptologists, psychiatrists, neuropediatrists, neurosurgeons, neuropsychologists, neuroradiologists then found the best approach for the presented patients. in these sessions earlier presented cases and reported success of their treatment were also analysed.
An interesting scientific gathering also took place in Belgrade from April 5-6 titled "Update on Dementia" where international experts gave first-hand accounts of possibilities of recognition, diagnosis and treatment of this disease.
Belgrade is a beautiful city with friendly and kind people. There are a lot of parks and cultural monuments. The cost of living is not very high, so the grant covered all expenses. My general impression is absolutely positive.
I would like to express gratitude to my supervisors Prof Dejana Jovanovic and Prof Dragoslav Sokic for their friendly and supportive approach. My integration into their numerous daily activities has resulted in learning about the new possibilities in diagnostics and therapy that can be applied in the everyday practice of my home department. In addition, I would like to thank their medical team for making my visit pleasant, useful and interesting. Above all, I would like once again express my thanks to the European Academy of Neurology for supporting my education. I would recommend all neurology residents to use this fellowship to improve their neurological skills and knowledge.
Thank You for inspiring us in further education.
---
Report 2
Clinical Fellowship Recipient: Tatia Gakharia, Georgia
Term of Fellowship: July 1 -July 31, 2019
Hosting Department:  Departments of Neurology and Paediatric Neurology, Antwerp University Hospital, Belgium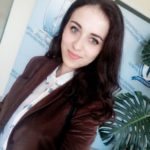 by Tatian Gakharia
I am really grateful to the European Academy of Neurology for making my dream come true and having granted my clinical fellowship at Antwerp University Hospital.  During my residency programme in paediatric neurology at Tbilisi State Medical University, I had the great honour of joining the neurology team at Antwerp University Hospital (UZA).
It is with great gratitude and pleasure I report back on my training experience at UZA
After coordinated communication with Prof. Dr. Patrick Cras, who was the best supervisor from the way he fondly treated my plans and me, we agreed on specific final dates ( July 1 to August 31, 2019) and because of my interest in neurogenetics and paediatric neurology, Prof. Dr. Cras forwarded me to Paediatric Neurology Department under supervision of Prof. Dr. Berten Ceulemans, Head of the Paediatric Department at UZA.
I am pleased to say that my experience was well above my expectations and I am very grateful to Prof. Dr. Patrick Cras for his generous support and to Prof. Dr. Berten Ceulemans, my mentor, and all the staff from the Department of Paediatric Neurology, who were very friendly, helpful, with whom I have shared, everyday doubts, ideas and passionate scientific discussions
During my two-month educational visit, I was very well received and integrated in all daily activities.  Antwerp University hospital's Paediatric Neurology Department examines and treats children with various complaints. New insights into diagnosis and therapy are mainly due to advances in genetics. The UZA tackles disorders interdisciplinary – Epilepsy and related disorders, Cerebral Palsy: CEPRA team, developmental disorders, neuromuscular diseases, neurometabolics, Neurocutaneous diseases. I usually attended outpatient clinics led by Prof. Dr. Berten Ceulemans and observed mostly patients with epilepsies, general neurology or headache patients. Prof. Ceulemans is an outstanding paediatric neurologist and epileptologist, well known for his current research on Fenfluramine for patients with Dravet syndrome and Lennox-Gastaut epilepsy.
I was excited to see how teamwork has gone to next level, and how well doctors, nurses, speech therapists and physiotherapists collaborated together on providing strong healthcare support for every patient, tailored to reflect an individual's particular needs, based on their pathology and symptoms.  Even though my visit was during a holiday period, I usually participated in performing consultations of patients with Prof. Dr. Berten Ceulemans, Dr. Aalt Van Roest , Dr.An-Sofie Schoonjans, Dr. Diane Beysen, Dr. Sandra Kenis, Dr. An Jonckheere, Dr. Matthias de Wachter, Dr. Marleen Hustinx, Dr. Ingrid Van Ingelghem. I had an opportunity to discuss interesting cases and novel therapeutic approaches based on the latest research. Every day, I made rounds with ASO doctors observing patients in the Neurology ward.  Every Thursday morning, the team gathered in the meeting room and discussed all the patients and reviewed patient labs, CT or MRI scans.
Moreover, I gained experience in conducting EEG analysis and decoding EEG waves with Prof. Anouk Van der Vel. During this time, I improved my skills in EEG.
The health system in Belgium is different from my home country, where the patients pay for their treatment themselves. The health system in Belgium allows to do all the modern expensive treatments and procedures for the patients.  It was interesting to learn and compare it. They are working in national electronic healthcare system, where all data about patients, consultations, labs, radiological findings are uploaded.  Doctors usually use epilepsy panels, microarray and other genetic tests to verify diagnosis. 24-hour EEG observation, MRI and PET scans were routinely performed.  It was a very impressive day, when I had a chance to assist Dr. A. Roest in nusinersen – an antisense oligonucleotide  for treatment of spinal muscular atrophy- intrathecal injections. It's been established at UZA as a treatment for two years  and the cost of treatment is around 990,000 euros but all this is covered by healthcare insurance for these patients.
At the end of my fellowship, Prof. Ceulemans suggested that I present a short report to the neurology staff monthly conference. It was such an honour for me. After reporting my cases, I had an amazing chance to introduce my country to colleagues and to show my gratitude and love for my experience in Antwerp.
These months in Antwerp were not only a great scientific experience, but also a stunning cultural and social opportunity. Antwerp was a gorgeous, dream city for me during the long summer days. It is a great Flemish city with unique cultural and historical attractions and baroque art treasures. I had a wonderful summer in this amazing, attractive, historical town with many cultural monuments, making it a monumental city. Flemish baroque artists such as Peter Paul Rubens at their head, received innumerable commissions for the magnificent adornment of Antwerp. The brilliance of the baroque epoch in living places of XXI century  inspires you.  I saw a lot of places of interest in Belgium also as I visited Brussels, Ghent, Dinant, and the Flemish coast.
As a souvenir of my stay in Antwerp on the last Thursday meeting, Prof. Dr. Berten Ceulemans on behalf of the paediatric neurology staff gave me an excellent book about Antwerp. The greatest gift of all for me was to have met a person like him, a role model for my future. Wishing me goodbye Prof. Dr Patrick Cras kindly expressed readiness for future collaboration for my PhD topics and other professional goals.
Because there are three national languages in Belgium, I would recommend learning at least elementary Dutch or French, as most of the hospital staff speak fluent English this applies only to patients. My colleagues were quite helpful when I had difficulties with understanding the Dutch language and whenever I had questions.
Finally, again I would like to express my gratitude to the European Academy of Neurology for giving me this great learning opportunity. I have been lucky to have the EAN team's enormous support at every level of my fellowship – from my application process to the clinical fellowship period, but  I also want particularly to thank Giovanni di Liberto for prompt replies to my questions and to Magda Dohnalova for handling my application.
I had a wonderful professional and personal experience. It was an incredibly stimulating, valuable challenge for me, giving me new motivation and ideas for the future and I believe my future career in neurology will greatly benefit from this placement, everything was an example of excellence.  This fellowship has definitely increased my interest in pursuing a career in translational medicine- neurogenetics. I can bring lots of impressions to my home country. Above all, I had the chance to meet and get to know many wonderful people, who became my friends and who I hope to keep with me along the journey of my personal and professional life.
---
Report 3
Clinical Fellowship Recipient: Lorenzo Ferri, Italy
Term of Fellowship: June – July 2019
Hosting Department: Department of Epileptology and Clinical Neurophysiology, Hopital de la Timone, Marseille, France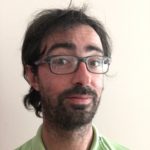 By Lorenzo Ferri
I started my clinical practice at the Department of Epileptology and Clinical Neurophysiology at the Hopital de la Timone April 3. From the first day, I joined the pre-surgical meetings, aiming to define the epileptogenic zone in focal drug resistant epilepsy and to decide the proper treatment. During this almost daily activity, I learned much more about ictal seminology, neuroradiological interpretation and surgical strategy. I also started to gain confidence with stereo-EEG recording, understanding the main concepts and the basis of the interpretation.
During my clinical fellowship period I assisted in collecting clinical history, diagnostic workup and treatment of some hospitalised patients, including several stimulations and thermocoagulation procedures of patients who underwent stereo-EEG recording, under the supervision of Prof. Bartolomei's medical staff.
I also had the opportunity to further explore some physio-pathological aspects of focal/generalized epilepsy, studying a little case series of patients with suspected focal occipital epilepsy that revealed a wider diffuse epileptogenic network at stereo-EEG recording.
I started to review magnetoencephalographic recording of focal epileptic patients with the aim to define the irritative zone non-invasively. Even though it was very time-consuming and difficult to interpret, I understood the main concept of analysis and I have deepened my knowledge of electric source imaging, a technique that I regard as extremely promising.
Additionally, I could assist Prof. Bartolomei during weekly consultations of outpatients, learning useful knowledge about the clinical management, the physician-patient relationship and the therapeutics options.
I really appreciate the period I spent at the Department of Epileptology and Clinical Neurophysiology of Marseille both for the expertise gathered, which I hope I would will have the opportunity to nurture in future, and for the social connections I made with the staff who were always so kind and stimulating. I would like to thank the European Academy of Neurology for supporting me in this amazing experience.