EAN is currently looking for a statistician/methodologist, to support the Guideline production group.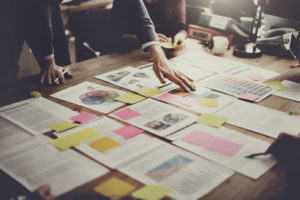 European Academy of Neurology (EAN) is a society that provides a go-to resource for everyone working in the fields of neurology and neuroscience and brings together national societies, institutions, clinicians and researchers. EAN offers a forum for best practice for patients, research, learning, and networking. EAN's mission is to increase and share neurological excellence in Europe, promoting quality and work with the best clinicians, educators, and scientists.
Production of European standards of diagnosis, treatment and care within the various subfields of neurology, is one of the most important aims of EAN. EAN has therefore set-up a Guideline Production Group (GPG), to provide scientific assistance to active task forces and to oversee the work flow. The GPG applies GRADE system -formal process to rate the quality of scientific evidence in systematic reviews and to develop recommendations in evidence-based guidelines.
Job description
The candidate is expected to work within the Guideline Production Group of the European Academy of Neurology (EAN).
His/her tasks will be to:
a)  coordinate the production of guidelines by 30 EAN Scientific Panels (SPs), following the work flow of guideline production;
b)  provide full methodological and statistical support to the SPs;
c)  critically evaluate the protocols and guidelines and to collaborate, if needed, with the SPs in the various stages of the guideline production using the GRADE methodology (Grading of Recommendations, Assessment, Development and Evaluations);
d)  help organising training activities and workshops on GRADE, on methodology within the EAN;
e)  travel to congresses and meetings to represent EAN and/or to broaden his or her knowledge.
Education
Master's degree in Statistics or Epidemiology, or similar
or Medical degree with PhD or post-doc expertise in epidemiology and statistics
Other requirements
–  Must be fluent in English
–  Previous work experience will be taken into account
–  The person has to travel to task force meetings in Vienna and to the annual Congress
–  Being Resident and Research Member, national of any EAN member country, is preferred
Place of work
Neurology and Biostatistics Units, IRCCS "Casa Sollievo della Sofferenza", San Giovanni Rotondo, Italy (www.operapadrepio.it).
Hours
25 hours per week
Period
This fellowship is considered for a one-year period. Extension is possible for another year, should this be of mutual interest.
Grant
–  €2000 per month for one year;
–  courses and training that are necessary will be paid by EAN;
–  any travel to congresses and meetings will be covered by EAN.
Supervisor
Dr.  Maurizio Leone, Head of the Neurology Unit, Department of Medical Sciences, IRCCS "Casa Sollievo della Sofferenza", San Giovanni Rotondo, Italy.
Close cooperation with EAN Head office in Vienna.
Please send you application letter (letter of intent) including your CV to scientific@ean.org.
Deadline of application is 11 November 2019.