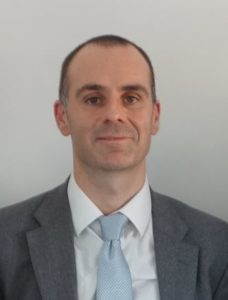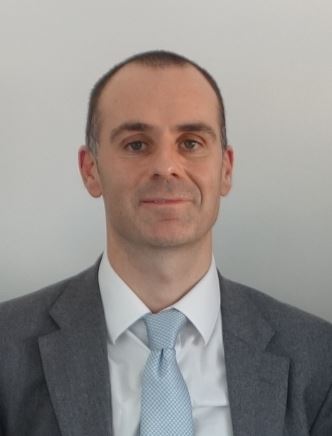 By Tom Jenkins
For December 2019, we have selected: Cree et al., Inebilizumab for the treatment of neuromyelitis optica (N-MOmentum): a double-blind, randomised placebo-controlled  phase 2/3 trial Lancet 2019 Epub ahead of print Sept 5.
Neuroinflammatory disease is the subject of this month's selected paper, which reports a successful trial of an anti-CD19 B-cell depleting monoclonal antibody in neuromyelitis optica spectrum disorder (NMOSD), a severe disease in urgent need of evidence-based therapies.
NMOSD is an aggressive and disabling neuroinflammatory disease that commonly affects the optic nerves and spinal cord, and sometimes the diencephalon, brainstem and cerebral hemispheres. No approved therapies currently exist. Clinicians use immunosuppressants empirically to prevent attacks, and incomplete recovery is common. The authors tested inebilizumab, a humanised IgG1 kappa monoclonal antibody that binds to the CD19 B-cell surface antigen. Previous studies in multiple sclerosis had demonstrated safety. The aim of this phase 2/3 trial was to assess both safety and efficacy of inebilizumab to reduce attacks and disability in NMOSD.
This was a multi-centre international trial that recruited from 99 clinics in 25 countries, coordinated from San Francisco. Inclusion criteria were age 18 or older, a diagnosis of NMOSD, an Expanded Disability Status Score (EDSS) of 8 or less, and either a history of at least one attack in the last 12 months requiring rescue therapy (intravenous corticosteroids, intravenous immunoglobulins or plasma exchange, alone or in combination), or at least two attacks requiring rescue therapy in the last two years. Both aquaporin-4 seropositive and seronegative patients were included; Wingerchuk criteria had to be met.
Following screening, patients were randomised 3:1 to either 300mg intravenous inebilizumab or placebo with double blinding, and dosed twice on days 1 and 15. All participants also received oral steroids (prednisolone 20mg od or equivalent) between days 1 to 14, then tapered over a week to zero (because of concerns about triggering acute attacks at treatment initiation, which had previously been observed with rituximab therapy). No other immunosuppressants were permitted. Patients were followed for 197 days. An open-label extension of 12 months was offered. The primary outcome was occurrence of an NMOSD attack, determined by an adjudication committee, between day 1 and day 197. An attack was defined as the presence of a new symptom or worsening of existing symptoms related to NMOSD, according to predefined criteria, and MRI data were reviewed. Secondary outcomes were EDSS score, low-contrast visual acuity, active MRI lesion load, and number of hospitalisations. Circulating B cell levels were measured. Cox proportional hazards and regression models were applied and analysis was by intention to treat. The trial was funded by the pharmaceutical company that produced the medication, who played a role in the conduct of the study, in association with independent eligibility, adjudication and data monitoring committees.
Four hundred and sixty-seven patients were screened, 231 enrolled, 175 allocated to inebilizumab and 56 to placebo. One patient was omitted from analysis because they did not receive the study drug. Ninety-three percent of enrolled patients were aquaporin-4 seropositive. The data monitoring committee stopped the trial early because of clear evidence of efficacy of inebilizumab, before the original target of 252 participants was met. There was a significant reduction in NMOSD attacks: 12% of the inebilizumab group (21/174) experienced a relapse compared to 39% (22/56) of placebo-treated patients (hazard ratio 0.27 (95% confidence interval 0.15-0.50), p<0.0001). For the secondary outcome measures, fewer patients had EDSS worsening, and there were fewer MRI lesions and hospitalisations with inebilizumab, but no difference in visual acuity. There was a drop in circulating B cell levels to less than 10% of baseline in the inebilizumab group. Adverse event rates were similar between groups, most commonly mild to moderate infusion reactions. Two deaths occurred during open label extension on inebilizumab, one related to pneumonia and a relapse of NMOSD. The second patient developed weakness, dysphasia and seizures with large new lesions on MRI and a differential diagnosis of acute disseminated encephalomyelitis, atypical NMOSD or progressive multifocal leukoencephalopathy was considered. JC virus testing was inconclusive, and the diagnosis remained uncertain; it was not possible to exclude a relationship to treatment. Neutropenia was seen in 2% of patients on inebilizumab, and was generally transient and asymptomatic.
The authors concluded that inebilizumab was effective at preventing relapses and disability in NMOSD, and that this is the first randomised controlled trial to demonstrate efficacy in this disorder.