The European Pain Forum officially kicks off with 10 health organisations joining forces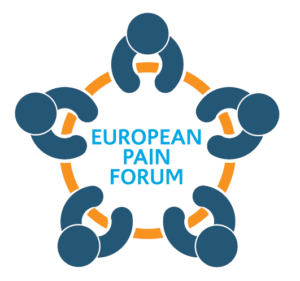 Pain is a core component of the patient's experience within healthcare systems. The work of several European medical, scientific and patient organisations touches upon pain.
Pain is relevant to all of us, and thus the European Pain Federation EFIC, the multidisciplinary professional organization in the field of pain research and medicine, initiated a platform to ensure cooperation on issues where participants share a common scientific understanding in this domain.
This could lead to common responses to requests for expert opinion, the development of common clinical guidelines, and the development of common educational tools.
Prospective members of the Forum first met in June 2018 for a preparatory meeting and again for the first official meeting of the Forum in Spring 2019. The two meetings and continuous exchange among participant organisations led to the drafting of the European Pain Forum General Provisions, that will guide its activities in the future.
Officially announced at the EFIC 2019 Congress in Valencia, the Forum counts ten fully endorsing organisations, including the European Academy of Neurology who actively contributed to share the guiding principles of this initiative.  More organisations are in the process of joining.
The first official project of the Forum will kick off in January 2020. All the organisations endorsing the European Pain Forum are listed here and you can find their logos below.
 If you wish to know more about the European Pain Forum, please contact the European Pain Federation at secretary@efic.org and visit the European Pain Forum Page on the EFIC website.