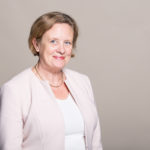 Dear Prof. Waldemar,
Allow me to congratulate you with your new position as President-Elect to the BioMed Alliance.
EAN is a strong supporter of the BioMed Alliance and we appreciate your commitment to the society.
Can you briefly introduce the BioMed Alliance to the readers of the EAN Pages and illustrate the role the BioMed Alliance plays on the European stage?
The Biomedical Alliance in Europe is an initiative of leading medical societies in Europe with the aim to speak as a common voice of all members in facilitating and improving research in Europe. The BioMed Alliance also aims to develop a framework for better training and mobility of researchers and healthcare professionals in Europe, to represent its members in common policy and strategic matters; and to improve public understanding of medical science in Europe. Already acknowledged in the EU commission as the official stakeholder for biomedical researchers in Europe, the BioMed Alliance is growing, currently with 32 member societies. All are non-for-profit societies that represent health care professionals and biomedical researchers across Europe. Our members represent more than 400.000 health care professionals and researchers which gives strength in expertise and in numbers when speaking as a single voice for biomedical and health research. More specifically, the BioMed Alliance advocates for increased funding in favour of biomedical research and has a range of task forces and working groups working to improve the implementation of regulatory aspects of medical devices and in vitro diagnostics, to improve conditions for conducting clinical trials, and for high quality CME accreditation of education of European biomedical professionals.
EAN is a member of the BioMed Alliance. How is the work of the BioMed Alliance relevant to EAN?
The BioMed is very relevant to the EAN. EAN aims to promote excellence in neurology. Ensuring excellence in neurology requires high quality research and European funding for collaborative studies. Likewise, EAN stimulates continuous learning throughout the careers of all neurologists in Europe, and  ensuring high quality CME accreditation is also crucial for the EAN. Working together with other leading medical societies there is better chance to promote medical research and to improve conditions for high quality research and education.
It is clear that the BioMed Alliance's work have an impact on European Health policies. Can you suggest how EAN can contribute to the BioMed Alliance's activities?
EAN already contributed generously to the activities of the BioMed Alliance. EAN members can contribute even more by submitting proposals for new challenges and activities which need to be addressed in collaboration with other leading societies. EAN may offer to chair such working groups, and indeed an EAN representative, Professor David Vodusek, already chairs the BioMed Alliance CME committee. EAN might also assist the BioMed Alliance in recruiting new member societies. With more member societies the BioMed Alliance will become even stronger. Professor Peter van der Bergh is the official EAN representative in the BioMed Alliance, and both he and I can bring proposals for new activities to the attention of the board.