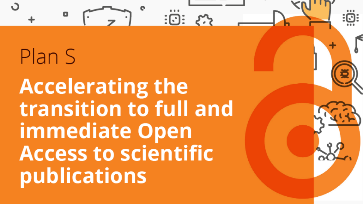 Discussions during last year's Spring Meeting and General Assembly showed that BioMed Alliance Members are affected by Plan S. Due to COVID-19, adaptation to the open access initiative within the foreseen timeline has become even more challenging for medical societies. The BioMed Alliance has therefore reached out to cOAlition S leaders asking for a constructive dialogue and it is establishing an internal BioMed Alliance Working Group on Plan S & Open Access Publishing to assist its members in the transition.
Plan S is the European open access publishing initiative of research funding organisations and the European Commission. According to Plan S, scientific publications that benefitted from public funds must be published in compliant Open Access journals or platforms by 2021.
The BioMed Alliance letter to the cOAlition S taskforce is available here, and members.
Prof. Didier Leys, Editor in Chief of the EAN European Journal of Neurology will join the BioMed Alliance working group on Plan S & Open Access Publishing.