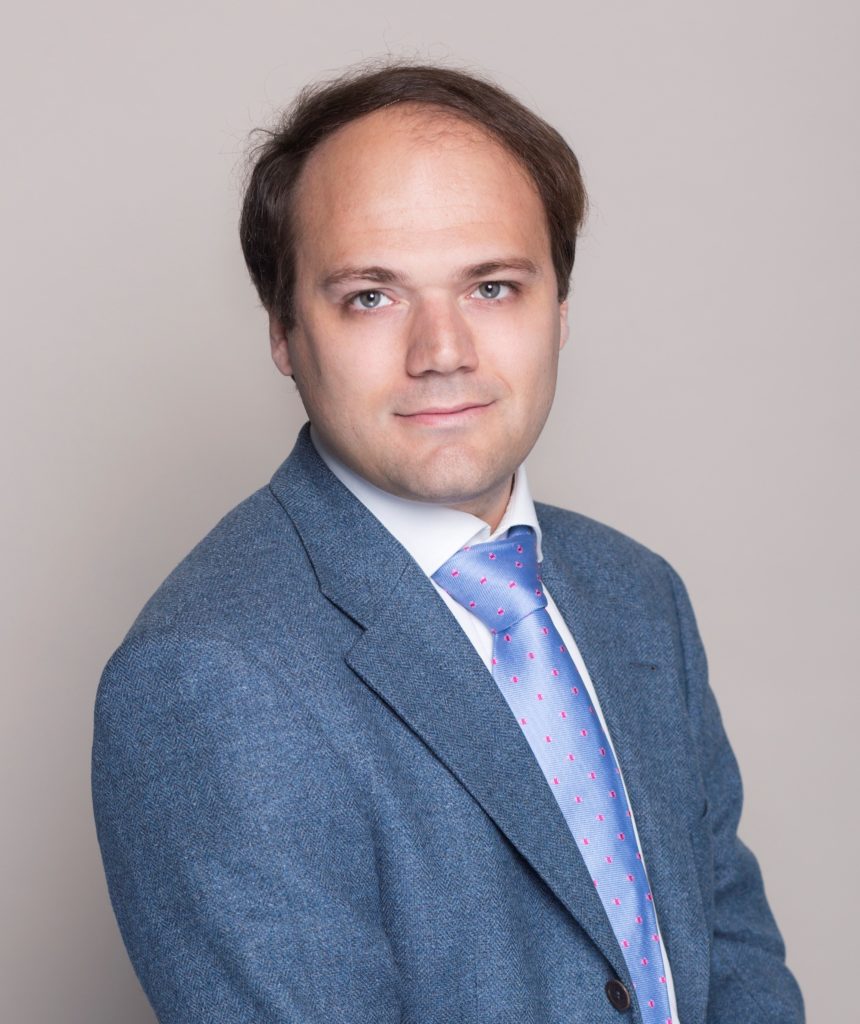 by Martin Rakusa
On the first day of the congress, more than 3000 participants joined the symposium organised by EAN and IFCN-EMEAC. In the first lecture prof. Walter Paulus from Germanypresented "Entrainment of brain function: bridging transcranial electric and magnetic stimulation". At the beginning of his lecture, he explained some essentials of transcranial electric (tDCS) and transcranial magnetic (TMS) stimulation.
The key question is how to achieve the enduring effect of TMS. One of the possibilities would be to use higher voltage stimulation. As an alternative, we may use a longer stimulus. However, if the stimulus is too long, a reverse effect may occur, and cortex is inhibited. A possible solution is to give stimuli in approximately 13-minute long intervals.
Similarly, there is a window for optimal effect of intensity of the stimulus. If the stimulus is too strong, we will get the opposite effect. Current stimulation effect is dependent on the concentration of intracellular Ca2+, and neuroplasticity. Excitation is associated with a higher concentration of Ca2+ levels. In the end, Prof. Paulus presented possibilities for how we may improve the stimulation effect.
The second lecture was "NIBS in neuropathic pain syndromes". The lecture was divided into two parts. In the first part, prof. Jean-Pascal Lefaucheur from France introduced the physiology of the non-invasive cortical stimulation for treatment of neuropathic pain.
Two non-invasive techniques are used (repetitive TMS (rTMS) and tDCS). With both, we target contralateral primary motor cortex in case of asymmetric pain and dominant hemisphere in case of symmetric pain. rTMS stimulates termination of long superficial cortical axons. Stimulated fibres are the same as in the case of epidural stimulation. Activation modulates cortical-cortical or cortical-thalamic networks.
The second part of the lecture was dedicated to the technical and practical part of stimulation. There are two types of rTMS techniques 1. Low frequency rTMS (inhibition), and 2. High frequency rTMS (excitation). Clinical effect of rTMS is moderate. However, it is different in comparison with placebo. The effect is also short, lasting up to two days. rTMS sessions have to be repeated, and then the pain could be relieved for several months. The effect can also be improved using a navigation system, robotic arm holding TMS coil and integrating neuroimaging or EEG data on neural circuits.
Both techniques are well-tolerated and safe, although the clinical effect of tDCS and rTMS are not equivalent. rTMS can be used for focal and diffused neuropathic pain, while tDCS can be used in non-neuropathic, e.g. fibromyalgia. rTMS has a higher level of evidence. Besides, there is a protocol of stimulation for clinical use. However, an advantage of the tDCS is that the patient can perform it at home and may become a method of choice for long-term therapy.
The third lecture presented Prof. Ulf Ziemann from Germany. He talked on "Brain-state-dependent NIBS: a new era for treating disordered brain networks". Disorders of brain network are defined as discoordination of neuronal activity in space and time (e.g. stroke, Alzheimer's disease, epilepsy, and chronic pain, among others).
The concept of the therapeutic effects of TMS is not entirely clear. There are several approaches to this problem. First is an 'open-loop' stimulation in which we consider the brain as a black box without knowing what is the actual state of the neurons inside. After we stimulate the brain, we hope that stimulus will induce necessary neuroplasticity, which will affect the network disorder. However, this is associated with high variability and low effect size.
Another possibility is 'closed-loop' stimulation which includes EEG and real-time analysis of the cortical activity. With this approach, we may stimulate the brain at the predefined network states and can monitor the effect of the stimulation.
Corticospinal excitability depends on the phase of sensorimotor µ rhythm. A negative µ peak measured at the C3 electrode reflects a state of high corticospinal excitability. On the other hand, the positive peak is a state of lower corticospinal excitability. If we provide a burst of rTMS at the high-excitability state, it will results in long–term potentiation(LTP). LTP is a persistent strengthening of synapses based on recent patterns of activity, and a single 100 Hz burst may induce plasticity in the corticospinal pathway.
Prof. Ziemman concluded that the brain-state dependent therapeutic rTMS (closed-loop stimuli) would probably have a better effect than open-loop rTMS. However, we need more data from the randomised clinical trials.
Prof. Simone Rossi from Italy presented a final lecture on "The safety of NIBS and its uses in neuropsychiatry". In the first part of his talk, he explained different options for stimulation with rTMS and tDCS. He pointed to the new protocols which include stimulation of different cortical areas and using new technical abilities. E.g. newer TMS coils are designed to generate longer and deeper stimuli.
An essential part of his talk was on new guidelines on the safety of using TMS. TMS is safe, regardless if it is used in the routine or for experimental purposes. Crude estimation for provoking seizures in patients with epilepsy is less than 1.4 %, and it is below 1 % in healthy persons. The number of induced seizures is also low in patients who are treated with the drugs, which have an effect on central nervous system. When using a new protocol, it is also advised to use neurophysiology monitoring to reduce the possibility of seizures. Seizures are elicited during or immediately after the train of stimuli. tDCS is also very safe. It is unlikely that a stimulation lasting less than one hour will cause seizures. Most common adverse effects are skin burns at the position of the electrodes.
In the second part of the lecture, he explained the use of rTMS and tDCS in clinical practice. One of the possibilities to use rTMS is to induce a seizure for treating the psychiatric disorder, similar to the electroconvulsive therapy, however with fewer side effects. The International Federation of Clinical Neurophysiology assessed the evidence-based clinical efficacy of rTMS and tDCS. Working group established a definitive efficacy (level 1A) for treating depression, targeting dorsolateral prefrontal cortex; neuropathic pain; and post-stroke motor hand recovery, targeting primary motor cortex in the acute phase of the disease. FDA also approved a protocol for treating obsessive-compulsive disorder. However, members of the working group did not find enough evidence from published literature. A possible efficacy (level 1B) could be for the treatment of lower limb spasticity in multiple sclerosis, depression and motor symptoms in Parkinson's disease, post-stroke aphasia, and post-traumatic stress disorder. Using tDCS did not reach level 1A for any condition. A possible explanation for this is a lack of clinical trials.
In the end, he briefly touched current clinical experiments using transcranial stimulation for treating Alzheimer's disease, reducing the amyloid load in the murine model. In another trial using tDCS, they were able to reduce perfusion of the cortical metastasis or glioblastoma. Further clinical trials will show if we may use tDCS in combination with pharmacotherapy.
We may conclude that symposium was well accepted and more than 50 comments and questions were raised during a lively discussion. All sessions are available online in the Virtual Congress, and all are welcome to listen to this exciting symposia on-demand