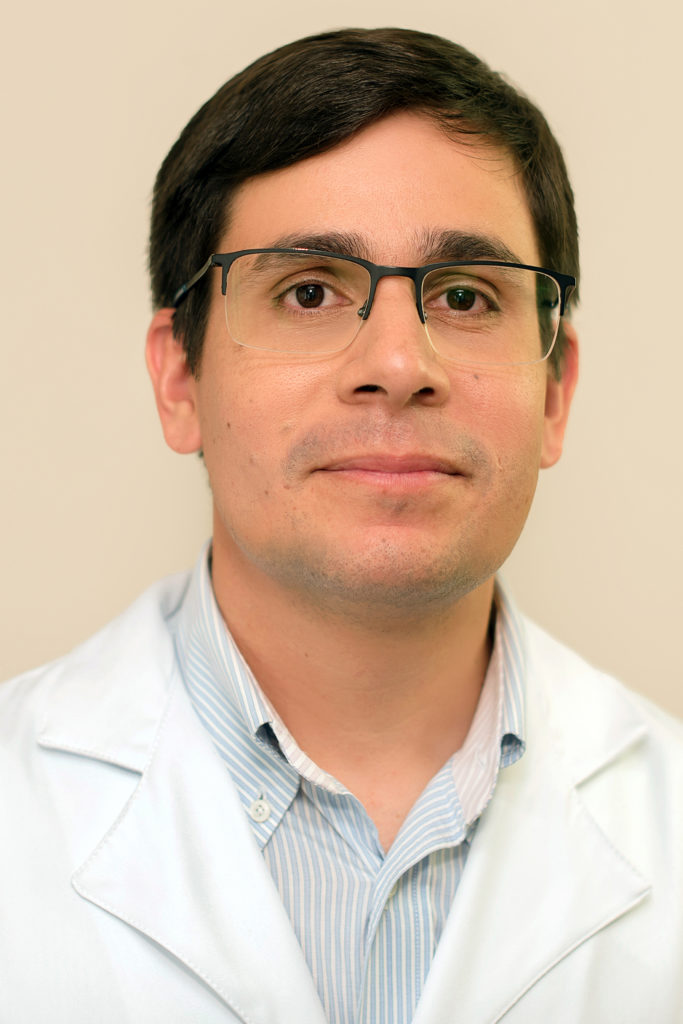 The first case of COVID-19 infection was recorded in Brazil on Feb 25, 2020. On June 20th, official statistics reported 1 million confirmed cases, and more than 50,000 deaths. Brazil has the second highest number of cases of COVID-19 in the world, facing more than 1,000 deaths per day. However, due to underreporting among many regions in the country, the actual numbers are unknown. Besides the underestimation of the real deaths and cases, the Government recently changed the way in which the cases were reported: only new cases were reported, and not the total number of infected people or deaths. This has produced great criticism from the scientific community and the media, increasing the levels of tension under which the country has been living.
A recent study by Imperial College (London, UK), which analysed the active transmission rate of COVID-19 in 48 countries, showed that Brazil is the country with the highest rate of transmission (R=2.81). Large cities such as São Paulo and Rio de Janeiro were the main hotspots but currently the infection is quickly moving into smaller cities and to the northeast and north regions of the country, with inadequate provisions of intensive care beds and ventilators.
The increasing number of cases in Brazil, Peru, Chile, Ecuador, and Venezuela places Latin America as the current global epicentre of the disease. An estimate released at the end of May 2020 by the Institute for Health Metrics and Evaluation calculated that the death number in Brazil is expected to exceed 165,960 in early August. Contamination rates among health professionals are also high. According to the International Council of Nurses, the deaths of health professionals in Brazil are above other countries with high transmission of the virus. Because Brazil has many populated regions with small houses often harbouring 6-7 people at once, the virus spreads like wildfire. Difficulties in implementing social distancing are challenging. Together with our overpopulated regions, political issues have complicated this fight: earlier this month, the President Jair Bolsonaro said that the country would leave the WHO if the organisation does not stop what he called its "ideological bias."
Access to health in Brazil is not straightforward. In a country with 210 million habitants, 25% of the population uses healthcare plans and insurance or private services with good hospitals and laboratories. On the other hand, the remainder of 150 million people depend on the Sistema Único de Saúde (SUS, Unified Health System), the system of public care provided by the government. Before the pandemic, the SUS was already overwhelmed with lack of professionals, equipment, and hospital beds. During the pandemic, one can imagine how this system is overloaded. Given this situation, it is easy to predict that the disease affects the poorest much more severely.
As in other countries, in Brazil, we also had to adapt ourselves in order to continue providing neurological care. The federal council of medicine authorised temporary use of telemedicine throughout national territory. In 2019, a regulation on this issue was approved, but quickly revoked by Brazilian medical entities. However, due to the pandemic, it was approved again, on an exceptional basis. With this, neurologists had to quickly adapt to a new healthcare strategy, for a heterogeneous population, in which few have access to technology to guarantee effective teleconsultation. In view of this scenario, we have observed enormous difficulties in management of chronic neurological disorders, from headache to neurodegenerative diseases such as Parkinson's disease. Many patients, without adequate monitoring, end up being admitted to emergency units due to decompensation of their underlying disease.
Stroke is a major cause of morbidity and mortality in our country. Acute stroke care is carried out in a heterogeneous manner throughout our country, as not all centers have dedicated stroke units. Despite recent success of the RESILIENT study, published in the New England Journal of Medicine, we continue to lose many patients to this disease, in addition to the large number of sequelae. After the start of the pandemic, stroke patients as well as other cardiovascular conditions have been arriving late at the hospital, outside the therapeutic window for acute intervention. In addition, we have difficulties in obtaining beds in the intensive care unit for management during the acute phase.
In addition to the challenges in management of pre-existing neurological diseases, we had to face an unknown enemy, which is responsible for several neurological complications. In Brazil, we still have endemic infectious diseases like Dengue, Chikungunya and Zika. These infections have some symptoms similar to COVID-19 and can also lead to neurological complications, such as encephalitis, myelitis and Guillain-Barré syndrome. Poor sanitary conditions in much of the national territory, an economically vulnerable population and the coexistence of endemic infectious diseases are a challenging scenario to fight against another serious disorder, such as COVID-19
Several neurologists have had to adapt to new functions in their hospital units. Most outpatient services are restricted and medical residency programs have had to target their actions to fight the pandemic. The interface between neurology and internal medicine is proving effective. Neurologists, regardless of their different sub-specialties, have became more involved in the care of inpatients including intensive care patients.
A new scenario demands new competencies, skills and attitudes. Brazil is a continental country with very different realities, depending on the region. Therefore, strategies change according to the region. The Brazilian Academy of Neurology has promoted continuing educational strategies, mainly through webinars, and has established agreements that facilitate the use of telemedicine services by neurologists. At the same time, it is necessary to better educate our population to recognise red flags for most neurological disorders.
References:
Martins SO, Mont'Alverne F, Rebello LC, Abud DG, Silva GS, Lima FO, Parente BSM, Nakiri GS, Faria MB, Frudit ME, de Carvalho JJF, Waihrich E, Fiorot JA Jr, Cardoso FB, Hidalgo RCT, Zétola VF, Carvalho FM, de Souza AC, Dias FA, Bandeira D, Miranda Alves M, Wagner MB, Carbonera LA, Oliveira-Filho J, Bezerra DC, Liebeskind DS, Broderick J, Molina CA, Fogolin Passos JE, Saver JL, Pontes-Neto OM, Nogueira RG; RESILIENT Investigators. Thrombectomy for Stroke in the Public Health Care System of Brazil. N Engl J Med. 2020 Jun 11;382(24):2316-2326. doi: 10.1056/NEJMoa2000120.
www.webinar.portalabn.org