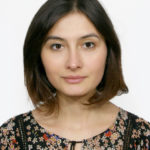 Fellow: Knarik Hovhannisyan, Armenia
Term of the Fellowship: 14.5. – 14.6.2019
Hosting department: Department of Neurology, Hopital de Hautepierre, Strasbourg, France
Supervisor: Prof. Christine Tranchant, Prof Jerome de Seze
First Week: I started the practice in the stroke unit. There were two services there: acute care and chronic care.
I had the opportunity with stroke specialists to examine and diagnose  patients with acute stroke and other acute conditions in the ER. In my hospital CT is a first choice  for acute stroke diagnosis, but in Hautepierre hospital instead of CT, MRI was a first choice and it gave me the possibility to see several MRIs of acute stroke. The time when there were no new cases in the ER, I have been  following patients treatment  in the acute stroke unit with residents. In the department, there was also doppler ultrasound service and I had the opportunity to follow the examinations there.
Stroke specialists were very welcoming with questions and discussions.
Because of shortness of the time, I unfortunately did not have the possibility to be in the depatment of chronic stroke care enough.
In the beggining of the second week I started my practice in the department of neurinflamatory diseases. During three weeks that I passed in this department I saw not only different neurologicaly complicated cases, but I had also possibility to do lumbar punctures and salivary gland biopsies. I have been doing this for the first time in my life, because residents in my country are not allowed  to do LP and salivary gland biopsy. I was very excited about this. After being back I hope to do LP for my patients by myself.
Hautepierre hospital is a university hospital and every day in the morning they had lectures and discussions for residents and students. This lectures were very helpfull for me to update not only neurology kwoledge but language skills as well.
In general, these four weeks that I passed in the hospital of Hautepierre helped me to figure out where I have shortage of knowledge, how I should construct my further education and gave me the possibility to find friends from different parts of the world. I really appreciate the huge  work that is behind this programme, and hope in future to become a part of that strong and fruitful society which is real home of neurology. Thank you for this life-changing opportunity.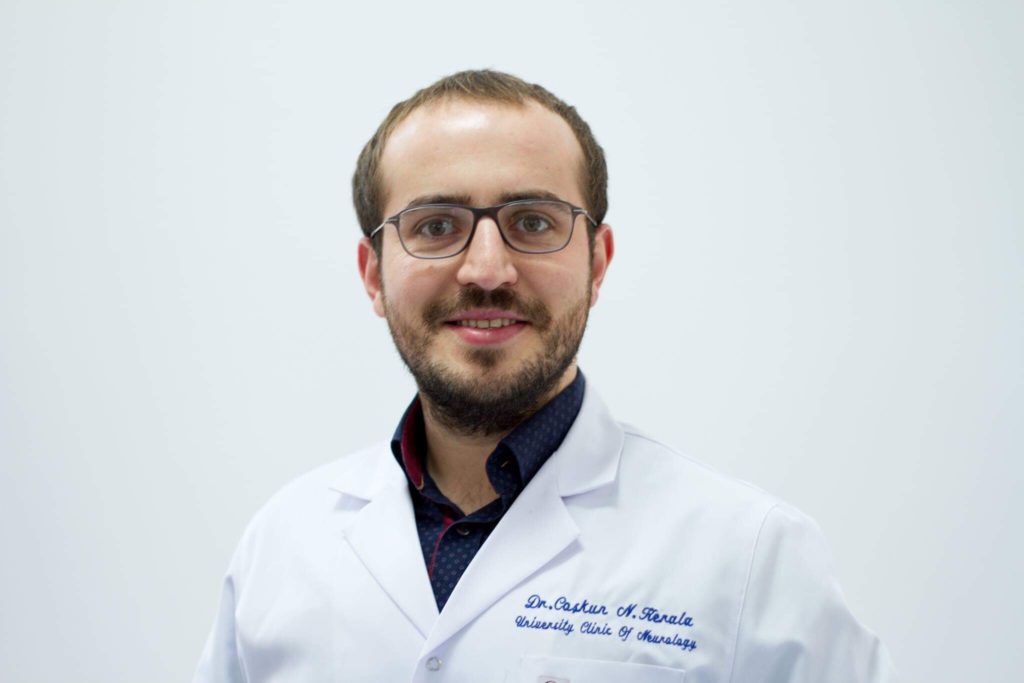 Fellow: Coskun Kerala, Macedonia
Term of the Fellowship: 15.3. – 5.5.2019
Hosting department: Department of Neurology, Istanbul University Cerrahpasa School of Medicine, Turkey
Supervisor: Prof. Aksel Siva
As a EAN fellow that finished it's fellowship programme, I can say that overall this experience supplied me with state-of-the art knowledge, great stay in Istanbull, and few worthwile friendships and contacts with the colleagues.
I was invited to be part of the Clinical Neuroimmunology and Multiple Sclerosis Clinic, lead by Prof. Dr. Sabahatin Saip who is Chair of the Department of Neurology, to whom I owe gratitude for his reception and time to work with me as a younger fellow. Next to it, I was under the mentorship of Prof. Dr. Aksel Siva who is Head of Clinical Neuroimmunology and Multiple Sclerosis Clinic, renowed expert in the field of multiple sclerosis, to whom I owe gratidute too, for his time to introduce me properly to the work of the unit. Their work inspired me to look differently on the patient care for patients with such diseases, emphasizing not only the expertise, but also the human touch in this work. I MUST mention Doc. Dr. Ugur Uygunoglu, from who I've learned much about serology in this setting, and Dr. Melih Tutuncu, who through his work highlighted an old, but important lesson, how important is the neurological examination.
My stay there was well organized. Every Monday we conducted general visit to the stationary unit, and afterwards there was educational meeting and presentation of new admissions. Afterwards, we used to spend time in the Behcet disease policlinic, where I encountered all the proper diagnostics for this specific disease, which is quite endemic in the Mediteranean. On Tuesdays, we conducted visits at the multiple sclerosis stationary unit and afterwards we conducted regular application of biological therapy for multiple sclerosis. Wednesday was scheduled for MS policlinic day, with other words, we were at the outpatients clinic for patients with demyelinating diseases. On Thursday I had the opportunity to work on the stationary unit again, to do follow up on the patients, and afterwards, I was set to work with out-patients at their unit for headache and related disorders. There, I had the opportunity to see great occipital nerve blockage and sphenopalatinal ganglion blockage, procedures that are not conducted at my place of work. Overall, I saw dozens of these procedures and I am willing to spread the word about those procedures at my clinic, as there is no institution in my country that is specialized in that. During Fridays I was spending time at the stationary unit, where the standard work was conducted : mainly diagnostics, but also application of therapy.
Overall, I've spent quality time during my fellowship. In this period, I've seen around 200 MR images of brain and spine. Under the mentorship of Prof. Dr. Aksel Siva I have interpreted numerous serology findings and I've conducted around 20 lumbar punctures. I must add that, although the duration is 6 weeks, any fellow that attends this would get even more if the duration of the fellowship could be at least two months. I use this opportunity to express my gratitude to EAN for providing me this opportunity.