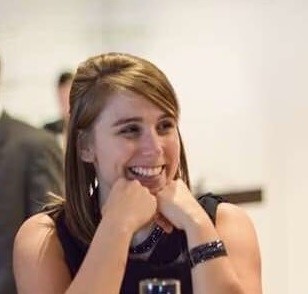 Fellow: Sophie Fastré, Belgium
Term of the Fellowship: 5.8. – 15.9.2019
Hosting department: Unité Neurovasculaire, Hôpital Salengro, Lille, France
Supervisor: Prof. Charlotte Cordonnier
During my stay in Lille, my tasks were multiple: taking care of patients in the stroke unit, then in the "conventional service", after stroke unit care, and also participating in hyperacute treatment. I also had the opportunity to work a little in the emergency department for other neurological patients.
It was really interesting to see how it works in a not so far but different country, with other resources (i.e. MRI in the emergency department). I learnt other protocols, and other habits than what we usually do in Belgium.
I learnt about hyperacute phase: I had the opportunity to see a lot of patients who were thrombolysed or thrombectomised, with sometimes borderline indications, making me more confortable to take some difficult decisions (big volume, late time window, very old age…). I also saw a lot of hemicranectomy, which sometimes is very difficult to implement in Belgium, so I know better now indications, benefits, risks, and how to follow such patients.
Allowing me to follow patients outside the stroke unit, in the conventionnel beds, allowed me to see rare diseases such as vasculitis and Moya Moya. I know now how to make hyper-complete workup of stroke in young people.
The really big strength of CHRU Lille is the very big number of beds (16 in the stroke unit, 30 in the conventionnal service), which allowed me to see a lot of patients, with rare diseases, and a lot of hyperacute phases. It was really interesting to discover how the transfers from peripheral hospitals worked (really well!) with well defined protocols, I will be able to transfer in my hospital now in Namur, Belgium.
Everybody (medical and paramedical team) was really kind to me and I immediately felt well and a part of the team.
The only one negative impression is that there is a lot of work, for sometimes not enough medical team, so it was sometimes difficult to find time for educational purpose, or I would have liked to make a little research work, but it was not possible unfortunately, due to the lack of time. As a conclusion, I really enjoined my stay in Lille, I learnt a lot about neurovascular diseases, hyperacute, acute, and late stages of stroke. I feel now more comfortable about taking diagnostic and therapeutic decisions, and I will be able to improve secondary transfers to hospitals pour hyperspecialised care, as I saw in CHRU Lille.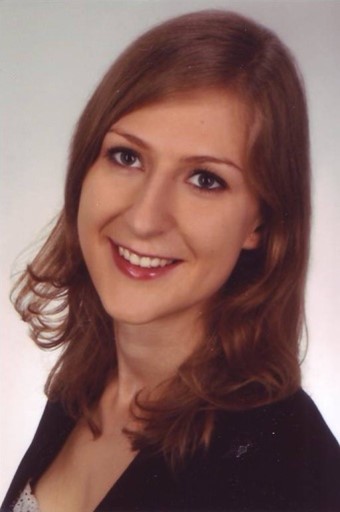 Fellow: Maria Kamieniarz, Poland
Term of the Fellowship: 8.4. – 17.5.2019
Hosting department: Department of Neurology,Royal Devon and Exeter Hospital, Exeter, United Kingdom
Supervisor:Prof. Nicholas J. Gutowski
I have spent 6 weeks in Royal Devon and Exeter Hospital Neurology Department under the supervision of Prof. Nicolas Gutowski. At the start of the fellowship, he had proposed a schedule for my stay in Exeter. During my visit, each week we discussed my plans for the next couple of days. I am very grateful to him for organising my fellowship and keeping me busy during the whole period of six weeks.
Almost every day I took part in a morning round with a consultant and registrar. We were seeing new patients in the acute unit, consulting patients in hospital wards and visiting patients in the neurology department (Bolham ward). I was introduced to the diagnostic path, the differential diagnosis and planned treatment.
In the afternoons I attended the ambulatory clinics. In Exeter hospital there are general neurology clinics as well as specialized clinics e.g. MS clinic, MND clinic, Memory clinic, Sleep disorders clinic, Botox clinic, Neurogenetic clinic, Neuro-ophtalmology clinic. It was the time where I have seen the most interesting cases. From a training perspective it was invaluable for me to be able to observe the consultants during their work. They have shared their knowledge and experiences with me, and I got familiar with new neurology diagnosis and management. I have also spent some time with specialised nurses (epilepsy and MS), who showed me how they work and how nursing care is organised in the UK.
Every Friday I attended the neuroradiology meeting, where different cases from the neurology and stroke units were discussed. I have also visited the rehabilitation unit and been a visitor in a genetic consulting clinic.
According to my interest in neuromuscular neurology and electrophysiology, I have spent several days with Dr. J.Basu in nerve conduction study workplace. She has explained me the basics of neuron and muscle electrophysiology and discussed the results of each patients she had examined with me. It increased my confidence in interpreting nerve conduction studies results and understanding the mechanism of neuromuscular diseases. I am very thankful to Dr. Basu.
Apart from hospital activities, I had also the possibility to attend the neurology ground rounds in the hospital in Plymouth. In conclusion, I learned a lot during my stay in Exeter. I got acquainted with the healthcare system in the UK from doctors' and nurses' point of view and learnt the multidisciplinary approach to neurology diagnosis. I have seen a lot of patients with variety neurology symptoms and I could discuss their presentations, differential diagnosis and treatment with consultants. I have been treated at the same time very friendly and professionally by all the doctors and felt as a member of an Exeter neurology team. I am particularly grateful to the consultants: Prof. Gutowski, Dr. Gormley, Dr. Imam and Dr. Harrower and registars: Dr. Spanoulis and Dr. Zafar for supporting me during the stay.