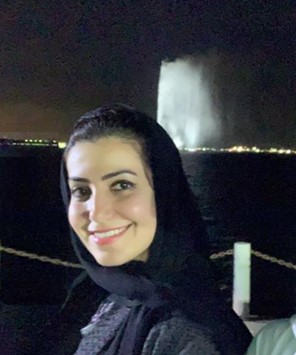 Amaal A. AlDakheel,MD Neurologist, Movement Disorders Specialist
Deputy Chairperson, Department of Neuroscience
Director, Movement Disorders Program
Assistant Professor, AlFaisal University King Faisal Specialist Hospital and Research Center-Riyadh
How has COVID19 and national measures to control it affected routine and emergency neurology service delivery in your country? How have you adapted to deal with the impact?
The COVID19 Pandemic has affected neurology services at different levels:
Reduced the number outpatient clinics, limited the number of patients attending their appointments to limit the exposure and also for those who live outside the city who couldn't travel across the country
During the lockdown, neurology services were only on call for emergency cases
Initiation of virtual clinics and hybrid medical practice
Limited admission to hospital wards with strict criteria
Many neurologists were involved in the COVID team coverage due to medical staff shortages
Medications refill/adjustment were affected as well as delivery of medication
Treatment delays for patients who required regular procedures such as BoNT injections for Headache and Movement Disorders
Have you seen many people whom you were concerned had neurological complications of COVID19 infection? What are the most common neurological manifestations of COVID19 in your region?
Yes, we have seen several COVID-19 patients with neurological complications.
The most common neurological manifestations have been:
Neurovascular complications (ischaemic and haemorrhagic stroke)
Encephalitis
Seizures
What are your main concerns for the future in regard to COVID19? What do you think are the key measures and contingency plans necessary to ensure high quality care for people living with neurological diseases during this pandemic?
I think that to maintain virtual clinics is essential for patient's care
Do you have any examples of positive innovations that have arisen in your service during the pandemic?
Increased use of telemedicine, and virtual clinics.