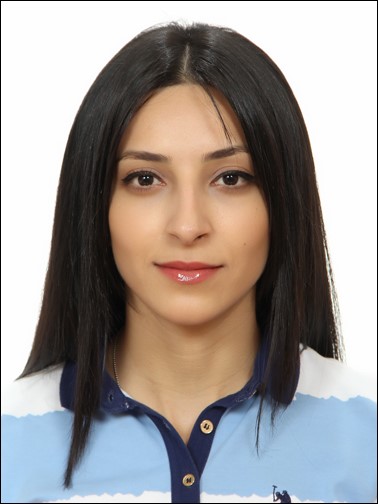 Name: Lusine Vardanyan, Armenia
Term of the Fellowship: 3.6. – 15.7.2019
Hosting department: Department of Neurology, Atkinson Morley Wing, St George's Hospital, London, United Kingdom
Supervisor: Dr. Anthony Pereira
I am sincerely grateful to the European Academy of Neurology and the EAN Educational Committee which gave me such a great opportunity to participate in this Fellowship at the St George's University Hospital, Atkinson Morley Wing, Department of Neurology in the period from 03.06. until 15.07.2019.
I spent six exciting weeks at the St George's University Hospital and I want to say special thanks to you, to my supervisor Dr. Anthony Pereira who made me feel very welcome and all the members of the HASU (Hyper Acute Stroke Unit) where I spent the most of my time. They were very knowledgable and supportive, they never hesitated to answer my questions and resolve any doubts I had.
Almost two weeks I spent in Kent Ward where there was multidisciplinary team approach between neurologists, neuroradiologists, nurses, physiotherapists, speech and language therapists, psychologists, ergo therapists and social therapists. I had an opportunity to see many patients with epilepsy, rare diseases, MS, encephalitis. It was all interesting and teaching.
Moreover, I attended outpatient clinic, with the opportunity to observe a lot of patients with movement disorders, functional disorders, Parkinson's disease , Multiple sclerosis, pain and other diseases. There I learned and got a lot of information and skills about those diseases, the newest treatment ways that we can not use in our country yet .
My stay at the outpatient clinic was an extremely valuable experience for my career as a young neurologist, because I met such great professors and doctors there, especially I want to mention Prof. Francesca Morgante and Mark Edwards.
Every week on different days they organised various weekly meetings such as a neuro-radiology meeting with a review of difficult neurology cases and neuroscience meetings with case presentation. There were all very interesting and offered a broader perspective on particular cases with inputs from neurologists, neurosurgeons and radiologists.
During my fellowship the important and useful part was library where I was spending my free times and which was provided with all the necessary books, articles, the newest research information.
Finally I want to express my surprise about NHS that teaches a totally different approach to the patient and a consultant behavior that I really appreciate and allow me to improve my professional quality.
Beside my time in hospital, I enjoyed getting to know the beautiful city of London and their interesting culture. Overall, my fellowship at the hospital was a great success in every aspect with a strong, valuable and lasting impact on my career.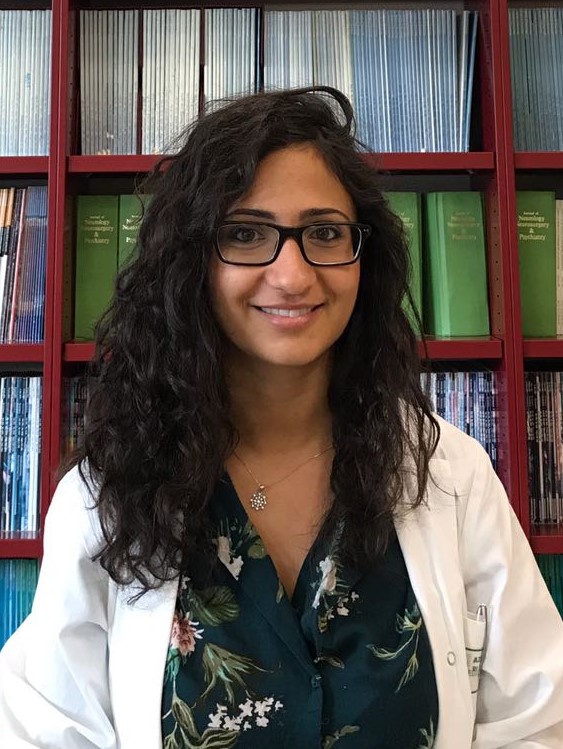 Name: Maria Vitiello, Italy
Term of the Fellowship: 15.4. – 26.5.2019
Hosting department: Department of Neurology, Atkinson Morley Wing, St George's Hospital, London, United Kingdom
Supervisor: Dr. Francesca Morgante
This experience represented for me a great opportunity to approach some aspects of movement disorders in a more in-depth and structured way. I attended with interest all clinical activities of the Movement Disorders team, under the supervision of Prof. Francesca Morgante.
In those weeks I received training in diagnosis and management of common and rare as well complex movement disorders. Specifically I had the opportunity to approach to:
Parkinson disease from early to advanced stage, receiving a intense training in therapeutic strategies including Deep Brain Stimulation (DBS);
atypical parkinsonism (PSP, CBS and MSA) in different stages of disease considering difficulty of differential diagnosis in early stage and clinical problems related to disease progression;
tremor and focal/generalised dystonia, receiving indispensable training in clinical assessment and therapy, including botulinum toxin and surgeries as Deep Brain stimulation or thalamotomy;
Indeed, under the supervision of Prof. Mark Edwards, I had the extraordinary opportunity to attend Functional Neurological Disorders clinic, realising the complexity of this neurological disorder and the necessity to ensure a multidisciplinary team to affected patients.
I participated with Prof. Morgante in research activity, completing a review that she commissioned to me at the beginning of my training.
Finally, this period allowed me to get to know colleagues with great humanity and ability to work in a team, including my supervisor and my colleagues who were attending clinic in quality of trainees, like me. So, I suggest to my colleagues this experience as a time of growth both from working and personal point of view.