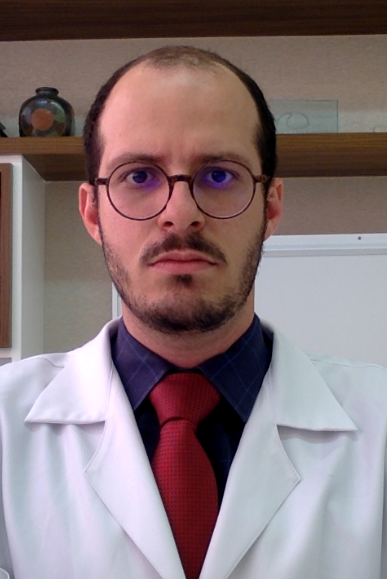 Adalberto Studart-Neto
Neurologist
Hospital das Clínicas da Faculdade de Medicina da Universidade de São Paulo
Department of Neurology
São Paulo, Brazil
How has COVID-19 and national measures to control it affected routine and emergency neurology service delivery in your country? How have you adapted to deal with the impact?
Unfortunately, the Brazilian National Government has adopted a negationist stance, against scientific evidence. Consequently, it has been inefficient in coordinating actions to combat COVID-19. Therefore, in Brazil, it is local governments (state and municipal) that have promoted health care actions. Regarding the impact of the pandemic on the neurological emergency units, I can speak for the hospital where I work, Hospital das Clínicas da Faculdade de Medicina da Universidade de São Paulo (HCFMUSP). It is the largest hospital in South America. Our neurological emergency service takes care of complex cases in Neurology in the city of São Paulo, the largest in South America. From March to September 2020, Central Institute of HCFMUSP, where the Neurology department was entirely dedicated to care for patients with COVID-19. The care of non-Covid patients with neurological emergencies was carried out at the Instituto do Coração. In this second wave, there was no transfer, but the space dedicated to non-Covid patients was drastically reduced. However, given the high number of neurological patients who are transferred to the HCFMUSP, the hospital management maintained a greater number of non-Covid beds for the Neurology department, in comparison to other medical departments.
Have you seen many people whom you were concerned had neurological complications of COVID-19 infection? What are the most common neurological manifestations of COVID-19 in your region?
Last year, we published an article (Arq Neuropsiquiatr. 2020 Aug 3;78(8):494-500.  doi: 10.1590/0004-282×20200089.) with our casuistry of cases evaluated by the Neurology interconsultation from March to May 2020. The main diagnosis was encephalopathy, followed by stroke and seizures. We have had some cases of patients with chronic neurological disorders (eg, epilepsy, dementia, myasthenia gravis) with worsening of their underlying disease. And after more than a year of the pandemic, we have seen several cases of post-Covid neurological complaints, in particular cognitive and neuropsychiatric complaints (for example, difficulties in attention, memory or mood). This prompted a study "post-Covid cognitive sequelae"
What are your main concerns for the future in regard to COVID-19? What do you think are the key measures and contingency plans necessary to ensure high quality care for people living with neurological diseases during this pandemic?
This second wave is more devastating in our country, with the collapse of private and public health systems. This is partly due to the relaxation of sanitary measures by the population (such as wearing masks and social isolation) and partly due to the slow rate of vaccination. I believe that we should continue with this situation for this year and probably for the next. Therefore, sanitary measures must be followed by everyone. Not overloading the system is essential to maintain adequate care for other patients, not just those with COVID-19.
Do you have any examples of positive innovations that have arisen in your service during the pandemic?
Undoubtedly the possibility of remote assistance, through telemedicine. In HCFMUSP, a remote emergency assessment system is being implemented that allows for the triage of cases and thus authorizes the transfer of only serious cases.