By Riccardo Soffietti and Francesca Morgante
After one year of intense planning with a very dedicated Task Force, we are happy to announce the launch of the EAN Mentorship Programme.
Initial inquiries were made by our Resident and Research Fellows Section (RRFS) back in 2017, and after deeper investigation, surveys and a detailed proposal— which lead to this becoming an EAN Priority – this programme was officially launched in June 2021.
The EAN Mentorship Programme enables early-career neurologists to connect with Europe's best clinicians, educators, and scientists in the field and vice versa. It empowers neurologists in training or at the start of their clinical/academic careers, i.e., mentees, to determine or strengthen their focus and develop their full potential. Simultaneously, it allows mentors to reflect upon and strengthen their mentoring skills, as well as make a valuable contribution toward bringing neurology forward.
Please visit the Mentorship Programme Website to find out more about the programme and get all the information you need to apply as a Mentor or Mentee.
Enter here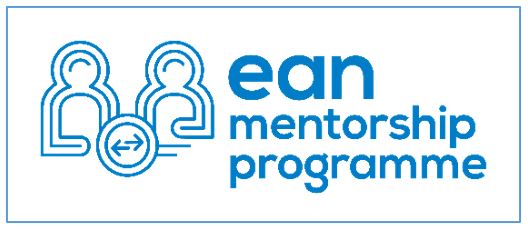 During the virtual EAN congress in June, a very informative session was held by professional coach Alexis Hutson from the UK, a member of the European Mentoring and Coaching Council.
As an EAN member, this session is still available for you; simply login and visit the scientific theatre.
** We very much look forward to embarking on this exciting journey together with our EAN members and look forward to receiving your applications **