Dear Readers and Colleagues,
As the year winds down, we are looking back at a time that was and still is dominated by the dreadful pandemic, but that also shows how we all learned how to cope with this situation and kept the promise of delivering good and meaningful education in neurology.
The EAN Schools are prepared and organised by the EAN Teaching Course Sub-Committee in cooperation with topic-specific Scientific Panels. On their behalf, we would like to thank all our colleagues of the National Neurological Societies for organising EAN-Days, and Regional Teaching Course organisers for hopping on this train and preparing their scheduled courses as virtual sessions (details on the webcasts of these sessions are below). We would also like to thank our virtual faculty, who also shared their knowledge all these numerous events.
The EAN Education Department has now made all available virtual content from these courses accessible, including all programmes for easy access:
For EAN members only:
22nd EAN Spring School, 21-23 May, 2021:
– see report here
– see webcasts here
Autumn School Prequel Webinar, 22 April, 2021
– see webcasts here
EAN-produced Webinar Webcasts 2021
– see webcasts here
EAN Autumn School October 2021 – live event, but teaching material is available here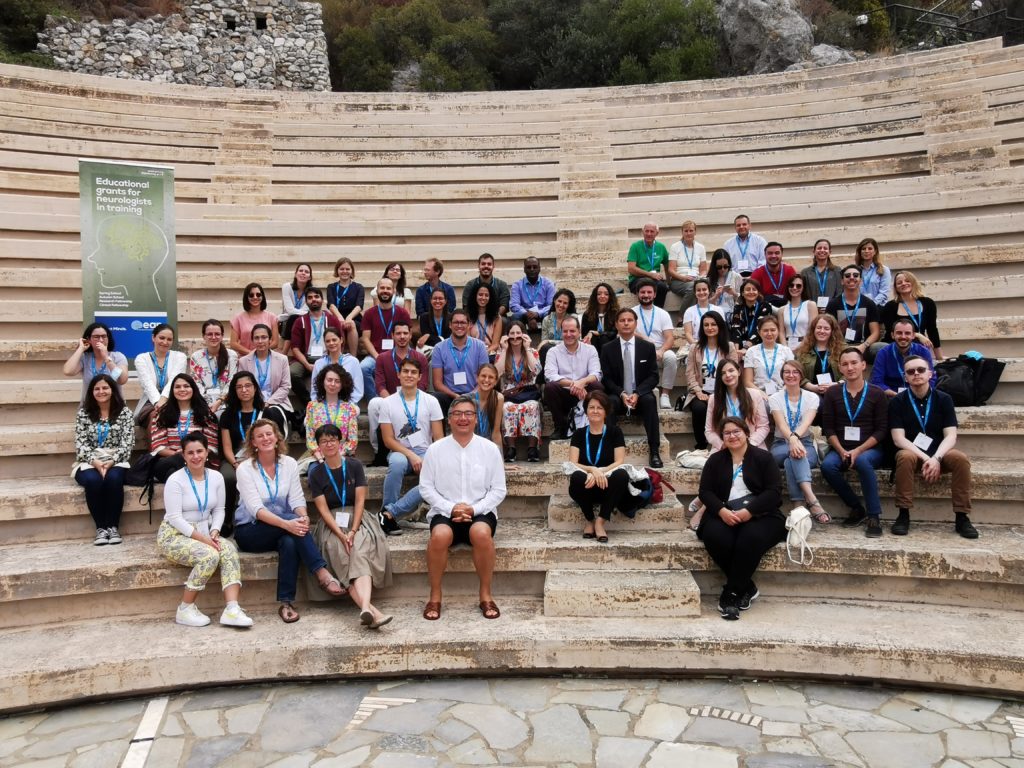 For all visitors (EAN members & non-members)
Regional Teaching Courses:
RTC in Moscow, Russia, 15-17 April, 2021
– see report here
– see webcasts here (available in English and Russian)
RTC in Turkey, 3-4 September, 2021
– see report here
– see webcasts here
RTC Africa, 10-11 September, 2021
– see report here
– see webcasts here
EAN-Days:
Almaty, Kazakhstan, 23 April, 2021
– see report here
Yerevan, Armenia, 15 May, 2021
– see report here
– see webcasts here
Thessaloniki, Greece, 2 June, 2021
– see report here
– see webcasts here
Chisinau, Moldova, September 16, 2021
– see report here
– see webcasts here
eLearning Webinars and Masterclasses:
This year we also launched our first series of virtual Masterclasses and Webinars, and for 2022 many more are planned to be held on a regular basis.
Webinars 2021:
Immune-Mediated Movement Disorders
Biomarker-based etiological diagnosis of mild cognitive impairment and mild dementia
Autoimmune Encephalitis
MRI in Multiple Sclerosis: International Guidelines
Peri- and post-interventional Care of the Thrombectomy Patient
More on EAN's online learning resources can be found in the eEducation section of our LEARN website
All EAN Webcasts are listed here: Webcasts – ean.org
We invite you all to use the hopefully less stressful days over the holidays to take a peek and find something interesting for yourself and your peers.
With that being said, we hope you all had a very interesting and productive year, despite the current health situation. We wish you Happy Holidays and a good and healthy start to 2022.
May your new year be filled with exciting in-person or virtual events. Mark your calendar for the next EAN congress 'Europe 2022', held in person in Vienna June 25-28. If you need help in preparing a presentation, check out our selected Tips & Tricks for a successful presentation at a virtual event.
We wish you strength for coping with new challenges to come.
Your EAN education team from Vienna