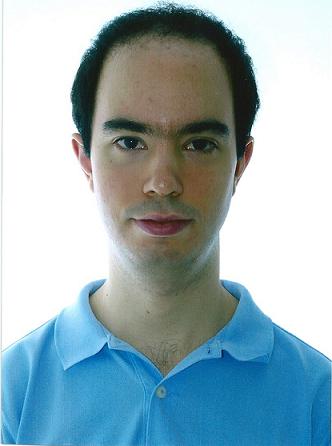 José António Lourenco Rosa, Barreiro, Portugal
Term of the Fellowship: 10.5.-18.6.2021
Hosting department: Department of Neurology, Movement Disorders Group, Salpêtriere University Hospital, Paris, France
Supervisor: Prof. Marie Vidailhet
It is with pleasure that I write this report about my experience in the European Academy of Neurology Clinical Fellowship programme, which took place at the Movement Disorders Department of Pitié-Salpêtrière Hospital in Paris under the supervision of Prof. Marie Vidailhet, head of the department. Thanks to the warm reception from Prof. Vidailhet and all her team I always felt fully integrated into the department's daily routine, which allowed me to take advantage of all the available activities.
The outpatient clinic was the core of this fellowship, and I had the opportunity to be present at all existing consultations, which included general movement disorders, dystonia, botulinum toxin, Tourette syndrome, and child neurology. While witnessing differentiated medical approaches to highly complex patients (both adults and children), not only did I have the chance to learn from diverse specialists and put into practice the history-taking and neurological examination in movement disorders, but I was also able to learn and develop more practical skills such as botulinum toxin administration under echography guidance. Being in a reference center with a high number of patients, this component of the fellowship was truly rewarding as I was able to face an enormous number of different pathologies, from the most common ones such as Parkinson's disease, essential tremour, focal and generalised idiopathic dystonia, functional tremour, idiopathic hemifacial spasm, ocular apraxia and motor ticks, to the rarest diseases such as genetic and task-specific dystonias, dystonic tremour, atypical parkinsonian syndromes (progressive supranuclear palsy, corticobasal degeneration, and multiple system atrophy), Gilles de la Tourette syndrome, and Fahr's disease.
Regarding the clinical activity, I also had contact with hospitalised patients, both in the Movement Disorders and Neurosurgery wards. In the Movement Disorders ward, it was possible to observe hospitalised patients with challenging clinical features, and learn from the discussion between doctors and all the pre-surgery routines before deep brain surgery for Parkinson's disease and dystonia. In the Neurosurgery ward, I witnessed the post-surgery follow-up of patients with Parkinson's disease and dystonia, got familiar with the most common early complications of the surgery, and checked all the details associated with adjustment of deep brain stimulation electrodes, as well as the usual challenges in starting stimulation and finding the most convenient parameters which are always subject to change.
I also took part in many different clinical meetings in the department, such as the weekly clinical session and the deep brain surgery group meeting. In the weekly clinical session, many useful themes were presented by members of the department, including theoretical aspects in the field of movement disorders and challenging clinical cases to open discussion. The deep brain surgery group meeting is a multidisciplinary meeting with neurologists, neurosurgeons, and neuroradiologists, which is used to discuss patients with Parkinson's disease and dystonia who were suggested to undergo deep brain stimulation. There I was able to gain an understanding of the process of decision making regarding how to choose patients for this highly differentiated type of surgery, not only from a neurologist's point of view but also from the other physicians who contributed to the final decision.
Finally, I also had the opportunity to complement my clinical fellowship with a basic science component by meeting Prof. Vidailhet's research team at Paris Brain Institute, namely the unit of eye movements research. I had the chance to get to know Dr. Pierre Pouget, a renowned scientist who has devoted his career to the field of eye movement research in animal models and authored several published works in this field. It was gratifying to meet this team and to learn about the potential of basic research in eye movements, which has already brought so many advances in clinical practice.
To conclude, I would like to thank Prof. Marie Vidailhet and her team for all their kindness and constant support, and of course the European Academy of Neurology for granting me the opportunity to do this clinical fellowship. I must say it was a completely rewarding experience, which I recommend to all neurology residents (especially those interested in movement disorders).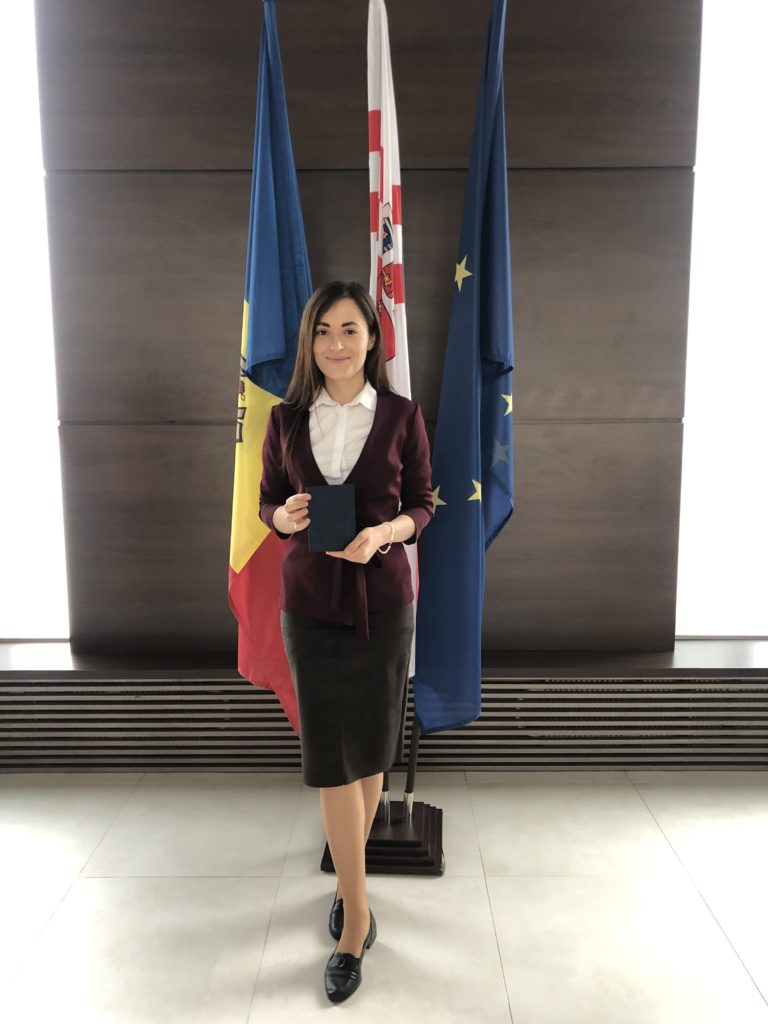 Diana Istratii, Chisinau, Moldova
Term of the Fellowship: 7.6. – 16.7.2021
Hosting department: Department of Neurology, University Hospital Erlangen, Erlangen, Germany
Supervisor: Prof. Stefan Schwab
Before developing the topic of professional experience, it would be opportune to start this internship report by thanking all the people who have contributed in different ways to achieve success during this clinical internship.
I would like to thank the European Academy of Neurology and Magda Dohnalova for this exceptional educational experience and for the material support provided.
Also, a big thank you to my internship leader Dr. Stefan Schwab for accepting me as an intern at the Department of Neurology of the University Clinic of Erlangen and for the warm welcome. Thanks to his trust, I was able to integrate and achieve my goals.
And, last but not least, I send good thoughts to the team of neurologists of the Stroke Unit led by Dr. Julia Köhn, neuro-intensive care unit and chief physician Dr. Joji Kuramatsu and colleagues in the inpatient department with Dr. Christian Blinzler. Their generosity and sympathy impressed me. I send greetings and thanks to Dr. Bernd Kallmünzer and Dr. Kilian Fröhlich for all the advice and guidance I received during my entire period in the clinic.
Also, thanks to Prof. Vitalie Lisnic, President of the Society of Neurologists of the Republic of Moldova and Prof. Svetlana Pleșca for encouraging and supporting my application, and granting me a letter of recommendation. Additionally, special thanks to Diana Manea, head of the Neurology Department of the Institute of Emergency Medicine in Chisinau and Stanislav Groppa, for the given trust; I must admit that I am honored and proud to be part of their team.
Based on my interest in the field of neurological emergencies and cerebrovascular diseases, I opted for a six-week internship at the Department of Neurology of the University Clinic of Erlangen – one of the largest neurological centers in Bayern, which has a department of modern neuroradiology that allows a wide range of investigative methods and a stroke unit that is the largest of its kind in Bavaria and among the largest in Germany, which is as well at the top of the ranking of success rates in stroke treatment.
The experience of my colleagues in Germany was an opportunity more than necessary for me as a young specialist, giving me the possibility to get acquainted with the organisation and operation of a department specialising in cerebrovascular diseases and stroke. The first two weeks I spent in the stroke unit of the clinic. The working day began with the discussion of new cases and the neuroradiological demonstration, followed by the visit of patients, planning of investigations and discussions on the multidisciplinary therapeutic approach of patients with neurologists, neuroradiologists, physiotherapists, speech therapists, occupational therapists, psychologists and nurses. There was also a specialist in clinical pharmacology who provided support in the appropriate selection of medication for a specific patient, taking into account their individual characteristics, giving recommendations for dose adjustment, and therapeutic monitoring, thus preventing possible interactions and side effects.
And, last but not least, a special emphasis was placed on post-stroke rehabilitation as early as possible, all of which have a special impact on the quality of life of the patient and their relatives.
I had the opportunity to actively participate in the examination and discussions with patients and to follow them throughout the diagnosis and treatment process from the day of admission to the emergency room and to accompany them during revascularisation procedures such as systemic intravenous thrombolysis and mechanical thrombectomy, to be subsequently monitored in the stroke unit of the clinic at the stage of selection of secondary prophylaxis and rehabilitation.
I spent the next two weeks in the Neuro-Intensive Care Unit under the supervision of Dr. Joji Kuramatsu. I discussed with him the differences in our countries related to the management of acute patients. I was able to compare the percentage of patients who benefit from revascularisation procedures in the clinic where I did my internship and at home and I received valuable advice on some aspects that could be improved, including shortening 'door-to-needle time'. I feel that this exchange of ideas has broadened my understanding and point of view on various topics, for which I am deeply grateful.
Another interesting aspect of the internship was attending some interesting interventions in the Department of Neuroradiology such as: AVM embolisations, aneurysm coilings, vasospasmolysis procedures – for the removal of refractory vasospasm in subarachnoid hemorrhage, by administration of intraarterial Nimodipine under angiographic control.
I also attended procedures for intraventricular administration by external ventricular drainage of Actilyse to patients with intraventricular hemorrhage.
Moreover, in the Neuro-Intensive Care Unit I had the opportunity to see patients with Tick-born encephalitis, Germany being an endemic region for this viral infection. The treatment relies on supportive management. Vaccination against TBE is considered to be the most effective means of preventing TBE in Germany.
Furthemore, in this section I had the opportunity to observe the management of patients with refractory status epilepticus.
I spent the fifth week in an outpatient department, participating with renowned specialists in consulting patients with various conditions such as movement disorders such as Parkinson's disease or atypical parkinsonism, or rarer diseases such as episodic ataxia type 2 or hereditary spastic paraplegia (GSP 11), as well as various forms of focal or generalized dystonia, receiving valuable advice on clinical evaluation and therapeutic strategies. I want to mention here Dr. Cornelia Möbius, head of the Department of Neurophysiology who explained to me the basics of botulinum toxin injection therapy, indications, contraindications, doses, method of administration, having the opportunity to witness ultrasonographically guided injections.
As well, I participated in consultating the patients with drug-resistant epilepsy and became familiar with the neuromodulatory treatment protocol for vagus nerve stimulation in patients who are not eligible for neurosurgical treatment.
Every week on Thursday mornings, 30-minute clinical conferences were held where resident doctors prepared information on the latest innovations in neurology. Thus, I had the opportunity to get acquainted with the ongoing studies within Uniklinikum Erlangen, one of the most interesting being ANNEXA-4 – a clinical study on the use of Andexanet alfa to reverse the anticoagulant effect of Apixaban and Rivaroxaban in severe intracerebral hemorrhages.
And because DOACs (direct oral anticoagulants) are now used more and more, and routine monitoring of DOAC's is not required, in several situations a rapid DOAC's detection is desirable, e.g. in acute ischemic stroke to aid therapeutic decisions. I was pleasantly surprised to find that colleagues in Erlangen have such innovative tests, these are ClotPro DOAC assays: RVV-test (detection of clotting via FXa-thrombin) and ECA-test (detection of clotting via direct activation of prothrombin) which allow a greater number of patients access to intravenous thrombolysis procedure.
I spent the last week in the Admission Department with doctors on duty. It was very dynamic and interesting. The team I was part of it was young and very involved team.
All in all, this exchange of experience was one of great impact for me as a young neurologist and allowed me to improve my skills in this field. Moreover, I can certainty affirm that this experience exceeded my expectations and helped me set new goals and definitely get over the challenges ahead.
My only regret is that I did not apply for a longer period of time, otherwise everything was wonderful.
The subsidy offered by EAN covered the accommodation costs (about 1250 euros for 6 weeks, I opted for an apartment that was near the clinic, so I had no expenses for public transport). The rest of the money was for daily expenses (food, cultural activities and a few specialty books on the recommendation of colleagues). Erlangen is a small town but with a rich history, beautiful architecture, is known as a university town and plays an important economic role. During the weekends, I also had the opportunity to visit a few nearby towns and to delve deeper into German culture, getting to know the people, the traditions, the gastronomy.
Thus, I can say with certainty that I had a wonderful experience that enriched me on a human, scientific and cultural level. This internship fueled my thirst for knowledge and will be a reference point to continue learning, developing my skills and professional culture.
Once again, I am deeply grateful for this wonderful opportunity and I urge my colleagues to apply without hesitation and to take advantage of this possibility offered by the European Academy of Neurology, because the main goal of the EAN is to bring us together in the great house of Neurology, ensuring excellence in this wonderful field.