Steinschaler Dörfl, Austria
18-22 May, 2022
It was our great pleasure to once again hold an in-person Spring School following a two-year period when these courses could only take place virtually.
In the beautiful environment of the mountains around the river Pielach, we welcomed 101 participants from 23 countries. Our participants came from Albania, Armenia, Belarus, Belgium, Croatia, Egypt, Finland, Georgia, Germany, Greece, Italy, Latvia, Lithuania, Montenegro, Poland, Portugal, Romania, Russia, Serbia, Spain, Tunisia, Ukraine and the United Kingdom.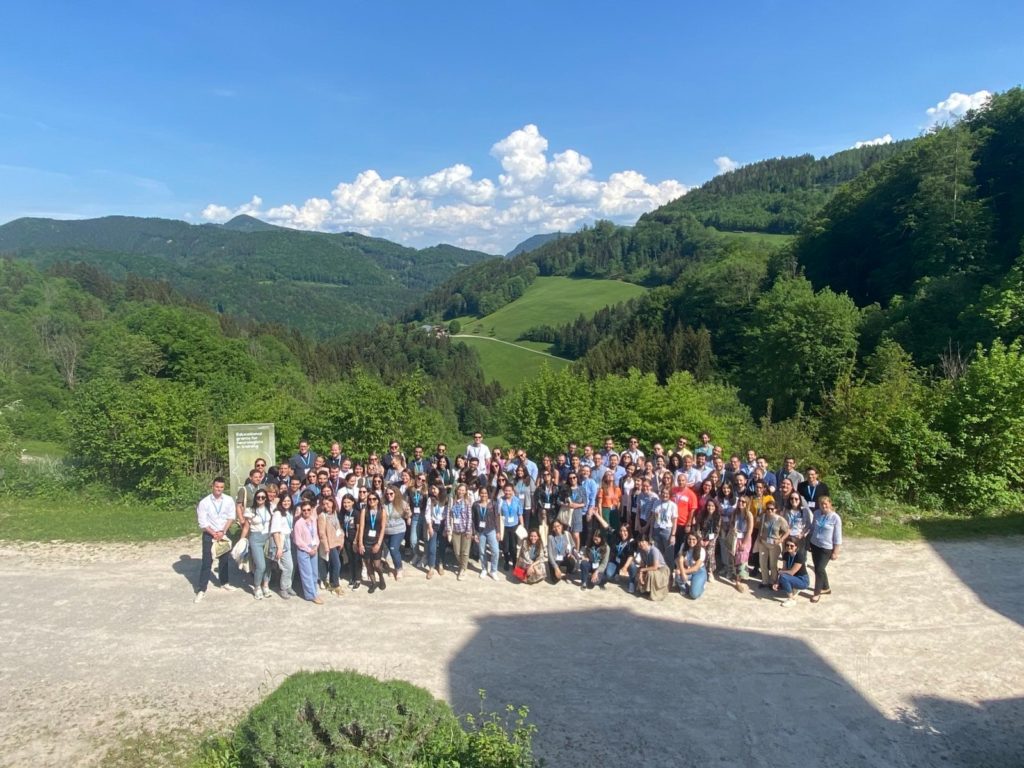 Our course took place in the traditional format – morning lectures for all participants and afternoon workshops in which the participants were divided into 3 groups. During the workshops they had the opportunity to ask questions and discuss topics with the speakers.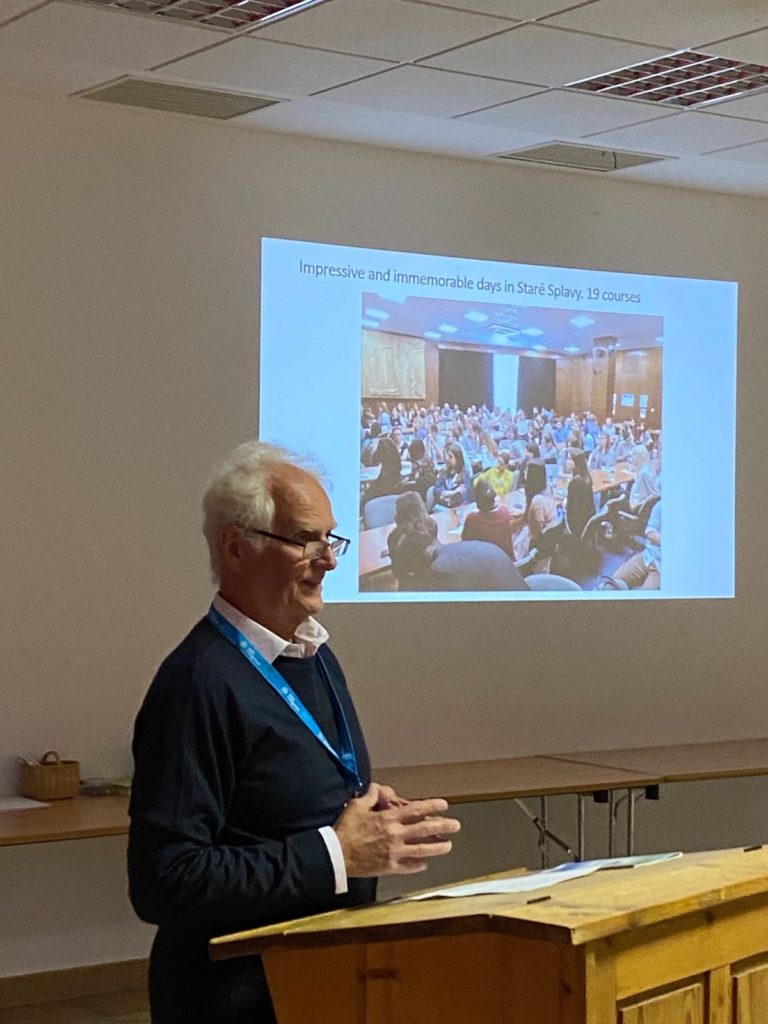 All participants were welcomed on the first evening by Professor Pavel Kalvach (Prague, Czech Republic), the founder of this course.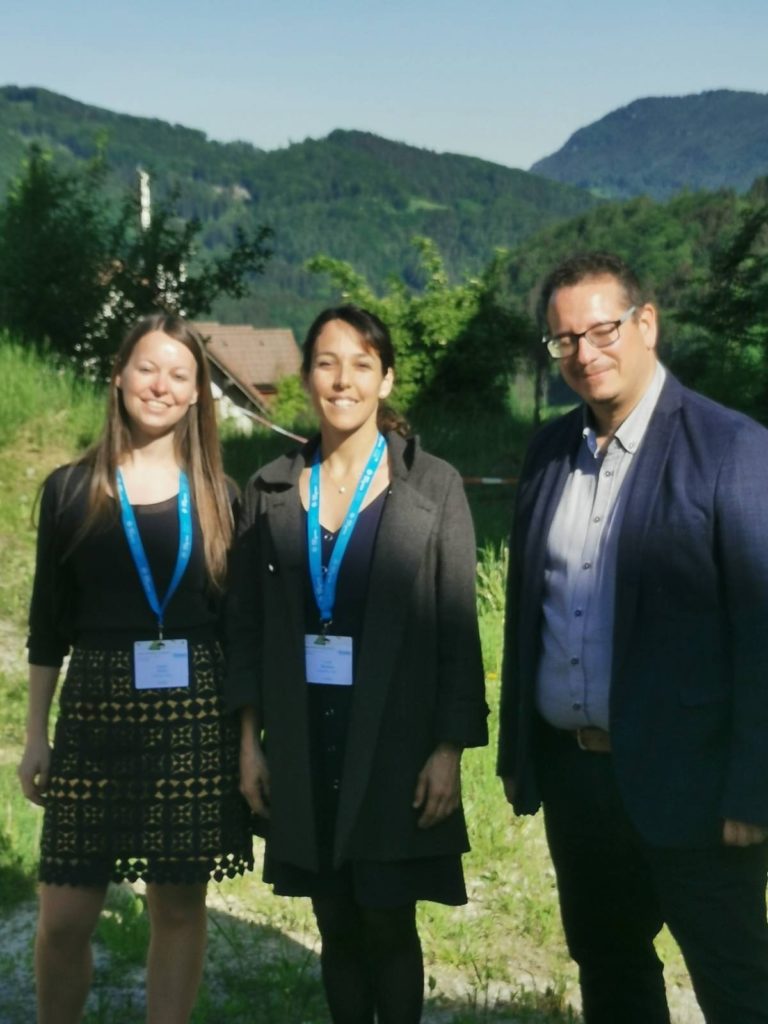 The first day was devoted to the topic of sleep disorders. The lectures (pictured, right) were given by Panagiotis Bargiotas (Nicosia, Cyprus), Ambra Stefani (Innsbruck, Austria) and Lucie Barateau (Montpellier, France). The speakers introduced the participants to the topics How to recognize and handle circadian rhythm disturbances in neurological disorders; REM sleep behaviour disorder: clinical relevance of its isolated and secondary form; and From narcolepsy to hypersomnia due to medical disorders or medications; how to recognize and treat central disorder of hypersomnolence.
In the evening, everyone had the opportunity to see the Melk Abbey (UNESCO World Heritage Site) high on the rocky outcrop above the river Danube and enjoy dinner in a typical Austrian restaurant.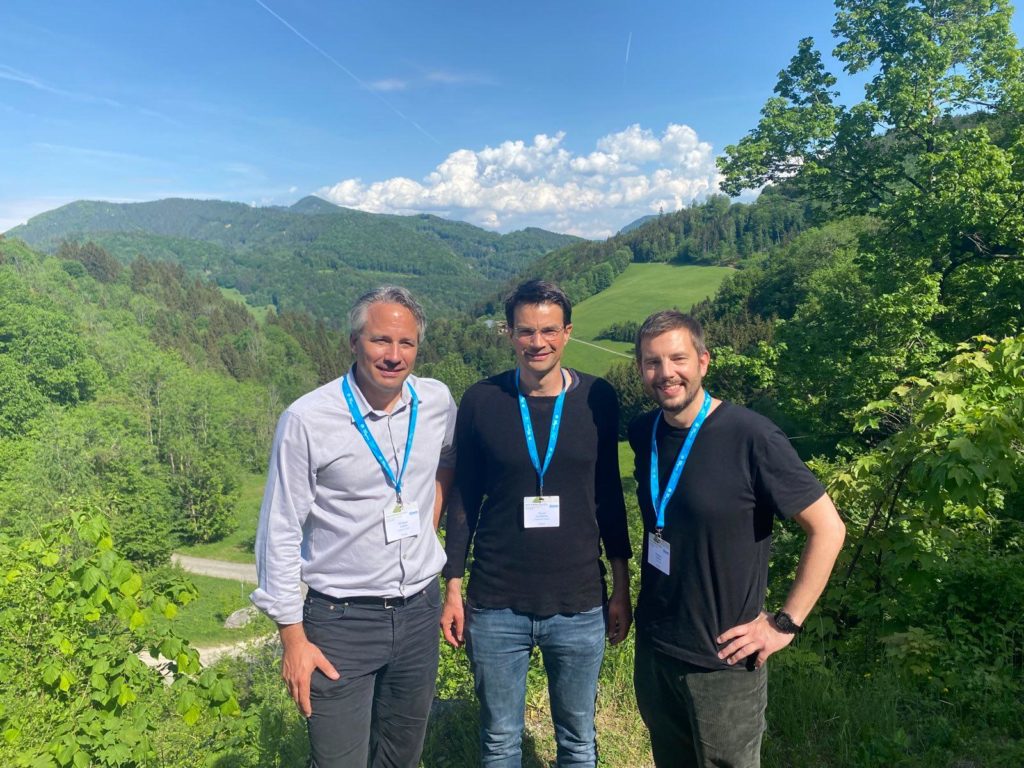 Speakers at the second day (pictured, left) were Benjamin Rohaut (Paris, France), Daniel Kondziella (Copenhagen, Demark) and Raimund Helbok (Innsbuck, Austria). This day was dedicated to the topic Neurocritical Care (Coma and Brain Death), including talks on Coma and disorders of consciousness; Brain death determination in Europe (DBD and DCD), and Catastrophic brain injuries – update on haemorrhagic stroke.
The evening programme began with a lecture given by an RRFS (Resident and Research Fellow Section) representative, Beatriz Nunes Vicente (Portugal). She acquainted the participants with other possibilities and benefits that come from from being a member of the RRFS.
The second part of the evening programme was devoted to the course topics. Six selected participants had the opportunity to present their case reports: Irene Sanchez-Miranda Roman (Spain), Augusto Rachão (Portugal), Francesco Pasini (Italy), Cláudia Santos Silva (Portugal), Silvia Enriquez (Spain), and Nicole Lichtblau (United Kingdom).
The Best Presentations were judged to be Cláudia's on Bizarre gait in a septuagenarian man – push up your differential diagnosis and Nicole's on When a storm is brewing – diagnostic challenge of paroxysmal disorder in a patient with persistent disorder of consciousness (PDOC).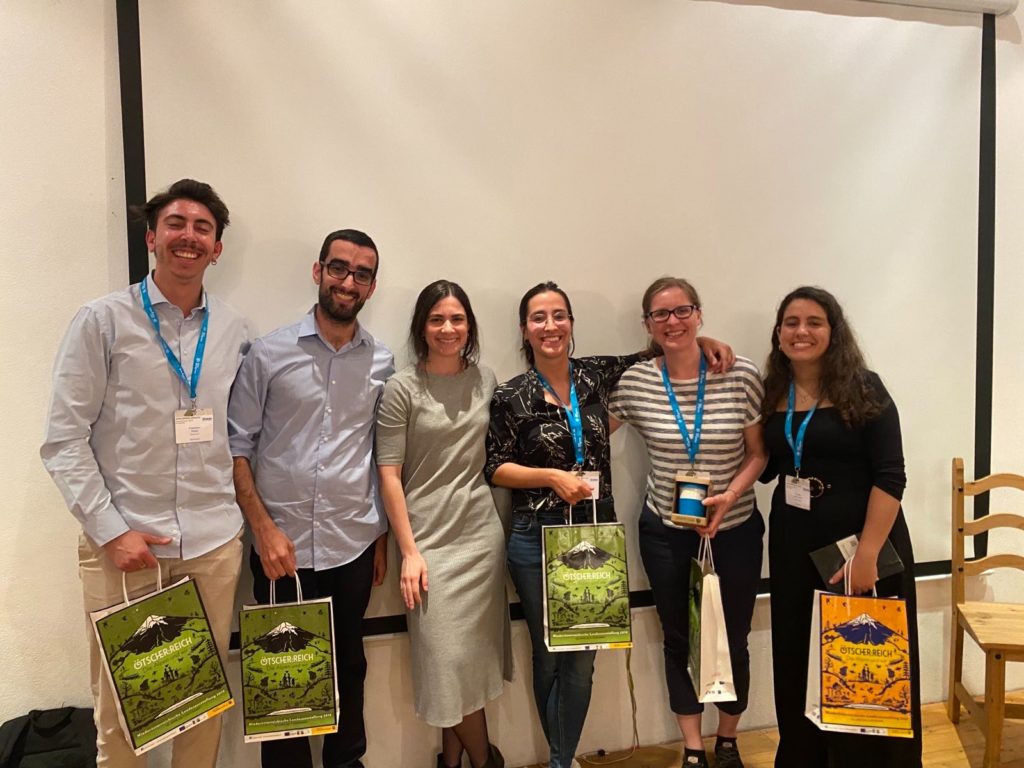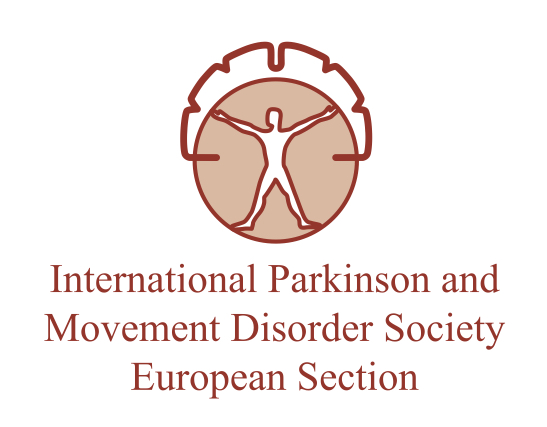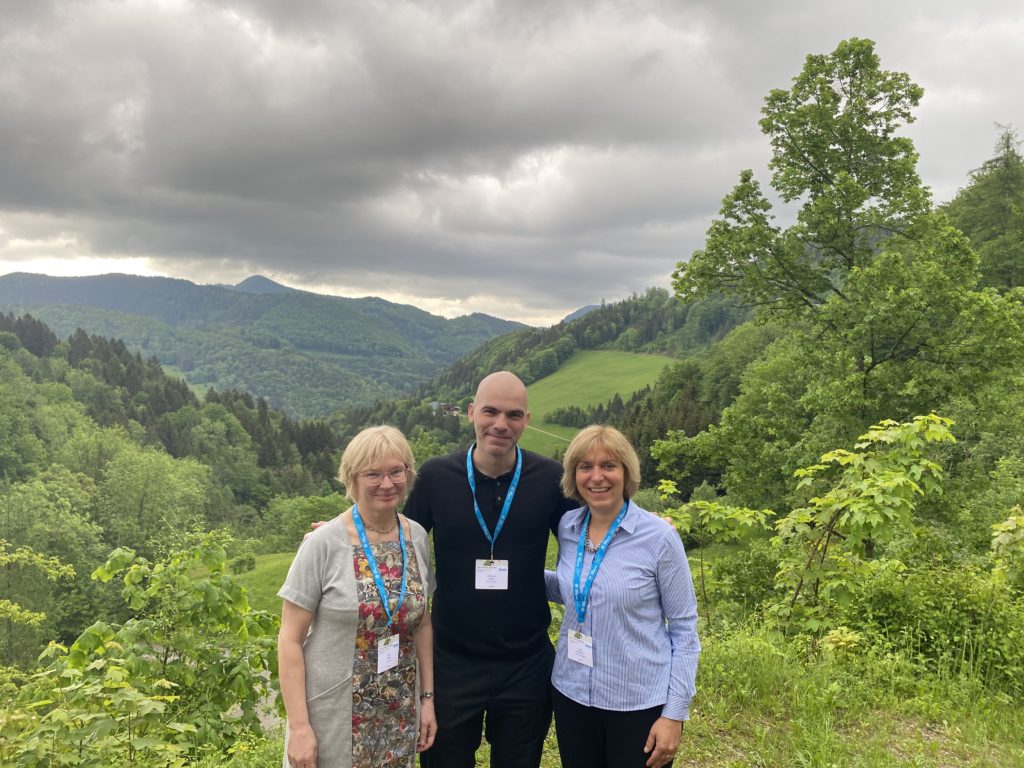 The faculty for the final day (pictured, left) were from Pille Taba (Tartu, Estonia), Cristos Ganos (Berlin, Germany) and Irena Rektorová (Brno, Czech Republic).
After a successful exam, the participants received their certificates of attendance and celebrated their success at a relaxed goodbye party.
We cordially thank all participants and speakers for joining us and look forward to seeing all of you soon at other EAN activities.
If you are interested in participating in one of the other EAN Schools, you can find more information online about the EAN Autumn School and the EAN Science School.