The ETRN (European Training Requirements for Neurology) have been updated with the input of the European Union of Medical Specialists – Section of Neurology (UEMS-SN) and the European Academy of Neurology (EAN), including its Scientific Panels, and the support of education experts across Europe, as well as the patients' representatives – European Federation of Neurological Associations (EFNA). ETRN have retained the structure of the previous document, last updated in 2016, but have introduced significant updates in all chapters, covering all aspects of neurology.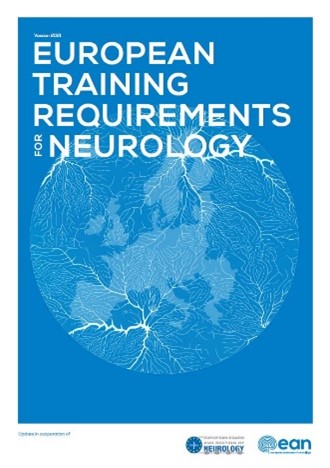 They are now published under the following links:
The ETRN are an important building block for education and training to ensure that minimum standards for the qualification of European neurologists are achieved in all countries of the European Union and other associated countries. It also sets out the basic requirements that enable specialists to cross European national borders for professional purposes. Together with EAN Guidelines, the ETRN is the unified basis for the European Board Examination in Neurology (EBN exam)
The aim of this document is also to promote high standards of care for patients with neurological conditions throughout the European Union.
It needs to be viewed as a recommendation for all those responsible for neurological education at all levels. UEMS-SN and EAN promote the use of state-of-the-art principles of educational science.
An Editorial Article is planned to be published in the European Journal of Neurology in the upcoming weeks with more details about the present update. We thank everyone who has contributed to this update with his/her expertise.
Prof Claudio Bassetti, President EAN
Prof Riccardo Soffietti, Chair EAN Education Committee
Prof Patrick Cras, President UEMS-SN