The mentorship workshop held during the annual EAN congress on Sunday 26 June was a great success. It was chaired by two EAN Mentorship Task force members: Francesca Morgante (UK) and Matthieu Perrenoud ( Switzerland).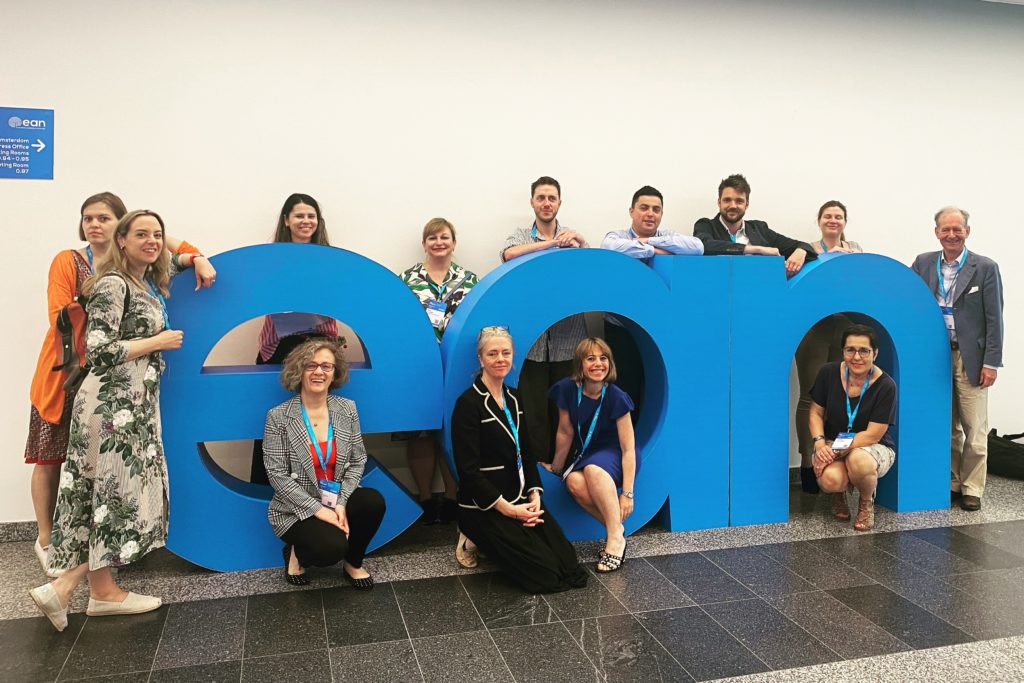 The purpose of this workshop was to raise awareness of the importance of utilising mentoring skills and the benefits gained through being in a mentoring relationship.
We thank all participants who took part, listened and carried out the fun task given by our fantastic mentorship speaker Alexis Hutson from the UK.
During her lively presentation, Alexis gave all participants a good overview of:
Understanding the power of mentoring, what it is and is not and the significance of Developmental Mentoring.
Strengthening and raising awareness of key skills associated within mentoring conversations.
Understanding the nature of the relationship and managing expectations of its purpose.
The interactive part, where groups were mingled, helped to show how developing thinking and listening skills is very important and can make all the difference in a relationship.
This workshop was not recorded, as it was really hands-on, but you can still browse the webcast from 2021 and learn about the different areas of this programme.
In the past year we were able to match 39 pairs who have already started to work on their roadmap together.
The next matching round will be conducted on 15 September, 2022.
You can find all necessary information on our Mentorship website