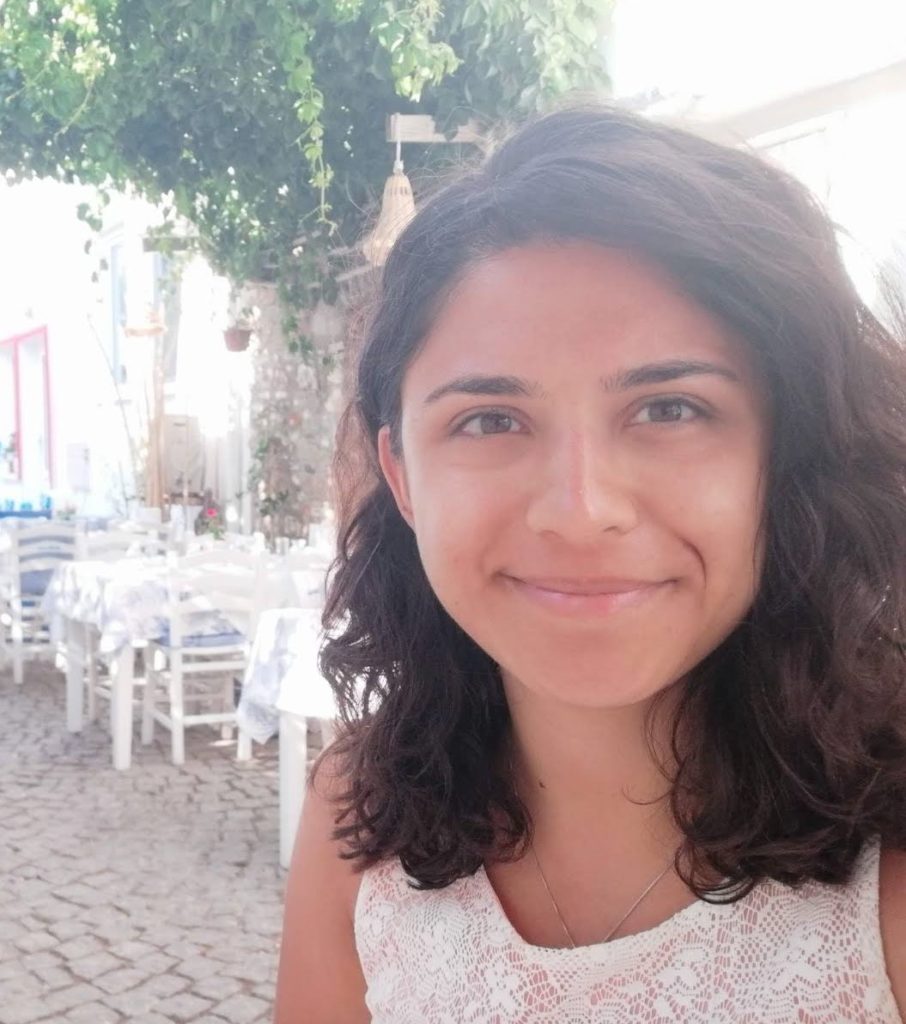 Meltem Inci, Istanbul, Turkey
Term of Fellowship: 4 January – 25 March 2022
Hosting department: Atkinson-Morley Neuromuscular Centre, Department of Neurology, St George's Hospital, London, United Kingdom
Supervisor: Dr Emma Matthews
…
I am Meltem İnci, a fourth-year resident at the İstanbul Faculty of Medicine Department of Neurology, one of Turkey's biggest hospitals. I was awarded an EAN Clinical Fellowship grant in 2021, but I had to postpone my fellowship until 2022 due to the COVID-19 pandemic.
Despite a one-year delay owing to the COVID-19 pandemic, I am very delighted with my fellowship. I have finally been able to visit the Atkinson Morley Regional Neurosciences Centre at St George's Hospital for 11 weeks. I embarked on this fellowship supervised by Dr Emma Matthews but I was also able to join clinics with the very experienced neuromuscular specialist Dr Niranjanan Nirmalananthan, motor neuron disease expert Dr Pablo Garcia-Reitboeck and neuromuscular care adviser Ms Pamela Appleton and was able to discuss with them their management strategies for patients with neuromuscular disorders.
From the beginning, the whole team was very warm and quickly made me feel a part of them, engaging me in all their activities, from the neuromuscular biopsy and imaging meetings to the neurosciences grand rounds, and outpatient clinic consultations. During the time I spent in the outpatient clinic, I largely saw patients with myotonic dystrophy, myasthenia gravis, motor neuron disease, and different types of hereditary myopathies. During weekly grand rounds, complex patients in the wards were discussed, and neuromuscular imaging and biopsy meetings were very helpful for me to improve my knowledge about neuromuscular diagnostic workup.
As St. George's Hospital has many other specialised clinics I had the opportunity to join the clinical neurophysiology clinic with Dr Ahmed Abbas, Dr Cristina Rodriguez Vina, and Dr David Martin Lopez. As a neurologist one of my special interests is neurophysiology and it was a great experience for me to observe them.
I also joined the headache outpatient clinic and I observed different management strategies for different headache types. I learned about botulinum toxin injection and great occipital nerve (GON) blockage for refractory migraine patients.
The amount of time allotted to each patient and how much of that time is given to the patient's general well-being and functionality was a significant contrast to my experience in outpatient consultations in Turkey. Participating in and observing the healthcare system of another country also allowed me to compare and contrast topics such as working conditions, healthcare worker rights, and patient confidentiality with those in my own country. I would like to thank Dr Emma Matthews and all the specialists for the amazing opportunity to learn from a team of experts in the field of neuromuscular diseases whom I had the pleasure to meet during the stay and observe their work. Finally, I am deeply grateful to the EAN for being awarded the fellowship grant and for making this opportunity possible.
---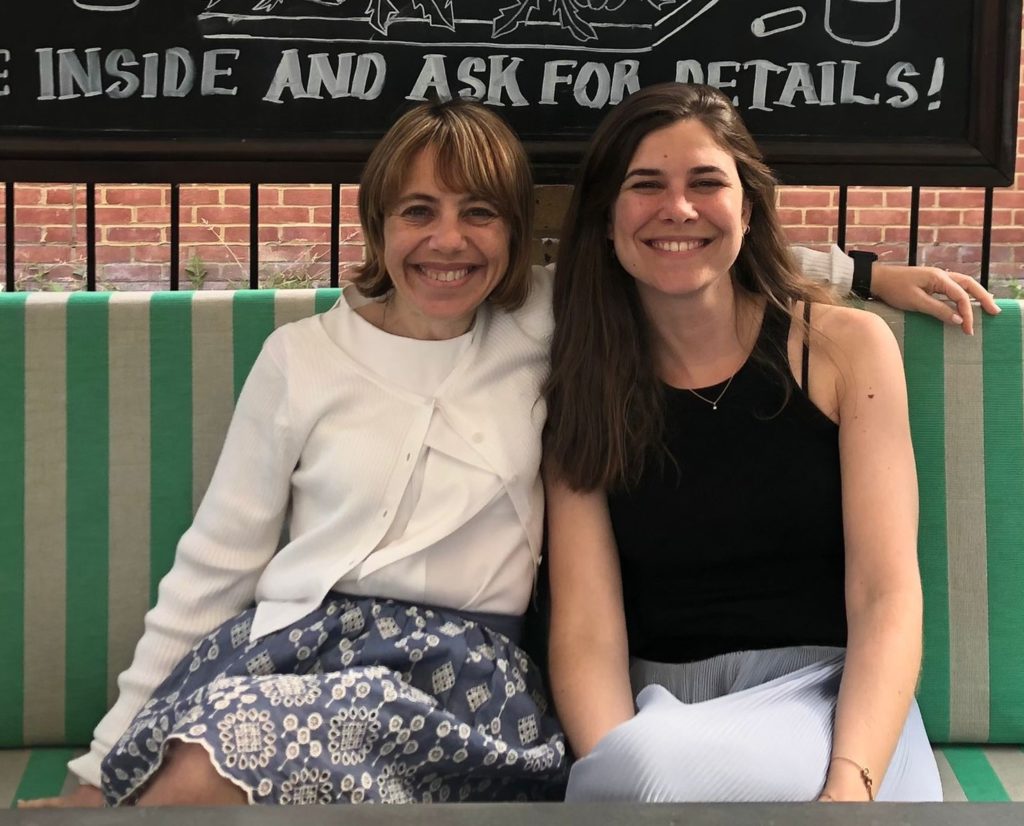 Cristina Garcia Campos, Seville, Spain
Term of Fellowship: 18 April – 1 July 2022
Hosting department: Department of Neurology, Atkinson Morley Wing, St George's Hospital, London, United Kingdom
Supervisor: Dr. Francesca Morgante
…
I had the pleasure to spend eleven weeks in the Movement Disorders Unit at St. George's University Hospital in London, a centre with an incredible clinical and scientific atmosphere, under the supervision of Professor Francesca Morgante.
From the first day, I was informed of the activities I could do during my stay. Thus, on Mondays I could work on my projects or join Dr Paviour in his general movement disorders clinic. On Tuesdays, I usually attended Prof. Morgante's deep brain stimulation (DBS) clinic the whole day, although I was able to join Prof. Edwards's functional movement disorders clinic on several occasions. Wednesdays were dedicated to general movement disorders in the morning and botulinum toxin injections in the afternoon. Thursdays varied a little from week to week, ranging from clinical trials, EMG-guided botulinum toxin injections, visiting inpatients in the ward, or seeing DBS patients' difficult programming sessions. On Fridays I could join Alison Leake (a movement disorders nurse specialist) during her visits, the functional movement disorders clinic, an EMG clinic or the dementia clinic with Dr Isaacs. Apart from that, once a month there was a multidisciplinary meeting where the DBS team discussed the eligibility of patients with dystonia, tremor or Parkinson's Disease for this therapy, and every week there were teaching sessions delivered by different consultants. Finally, I also had the chance to attend the UCL Queen Square Movement Disorders Centre Symposium during this period.
I can definitely say that this fellowship has helped me to consolidate previous knowledge, improving my approach to more common pathologies, and to acquire new skills, not only in the movement disorders area, but also in communication with the patient and the vision of how the health system works in other countries. Prof. Morgante has a wide knowledge in the field of movement disorders, and you can see any disease during her clinics, including rare disorders like a rapid-onset dystonia-parkinsonism or an MPAM (I had the opportunity to observe many interesting cases), but I guess that my greatest exposure has been to dystonia (mainly cervical dystonia) and DBS. Before this fellowship, I had not had the chance to see as many dystonia patients, as it is not as frequently seen, and it is often misdiagnosed. This meant, as it usually happens with things we do not understand well, that I was not very interested in this disorder. However, Prof. Morgante was able to transmit her passion for it, and her way of doing the examination was absolutely fascinating. I also found it very useful learning how she performed the DBS programming and how she injected the botulinum toxin, guided by the signs and symptoms of the patient and by feeling the contraction of the muscles.
Moreover, as someone passionate about functional movement disorders, it has been an invaluable experience to see Prof. Edwards taking the medical history thoroughly, assessing the patient and explaining the diagnosis with niceness and empathy. When comparing with the Spanish public health system, I can see we still have a long way to go in the multidisciplinary approach and the awareness of this disorder among our fellow doctors, so we can give the best possible care to these complex patients, who often feel neglected by the system.
Apart from the extraordinary academic experience and the opportunity to live in a vibrant (although expensive) city like London for almost three months, I feel blessed for having had the chance to meet amazing people who have been my colleagues during this journey. I want to thank all the consultants who, not being my supervisors, welcomed me to their clinics with a smile and shared with me their thoughts and knowledge. I am absolutely grateful to the EAN for giving young neurologists like me the opportunity to train in top places in Europe and making this fellowship possible. And I want to especially thank, of course, Prof. Morgante for her help and involvement so that I could attend this fellowship despite the adversities, and, once I was there, for always finding time for me despite being extremely busy, for the love for neurology she transmits to all her fellows, and for her trust in me.
Finally, in case any resident or young neurologist is reading this report and doubting if they should apply for a fellowship, I could not miss the chance to tell them not to hesitate and go for it, as stimulating experiences of this kind are absolutely worth it.