by the European Brain Council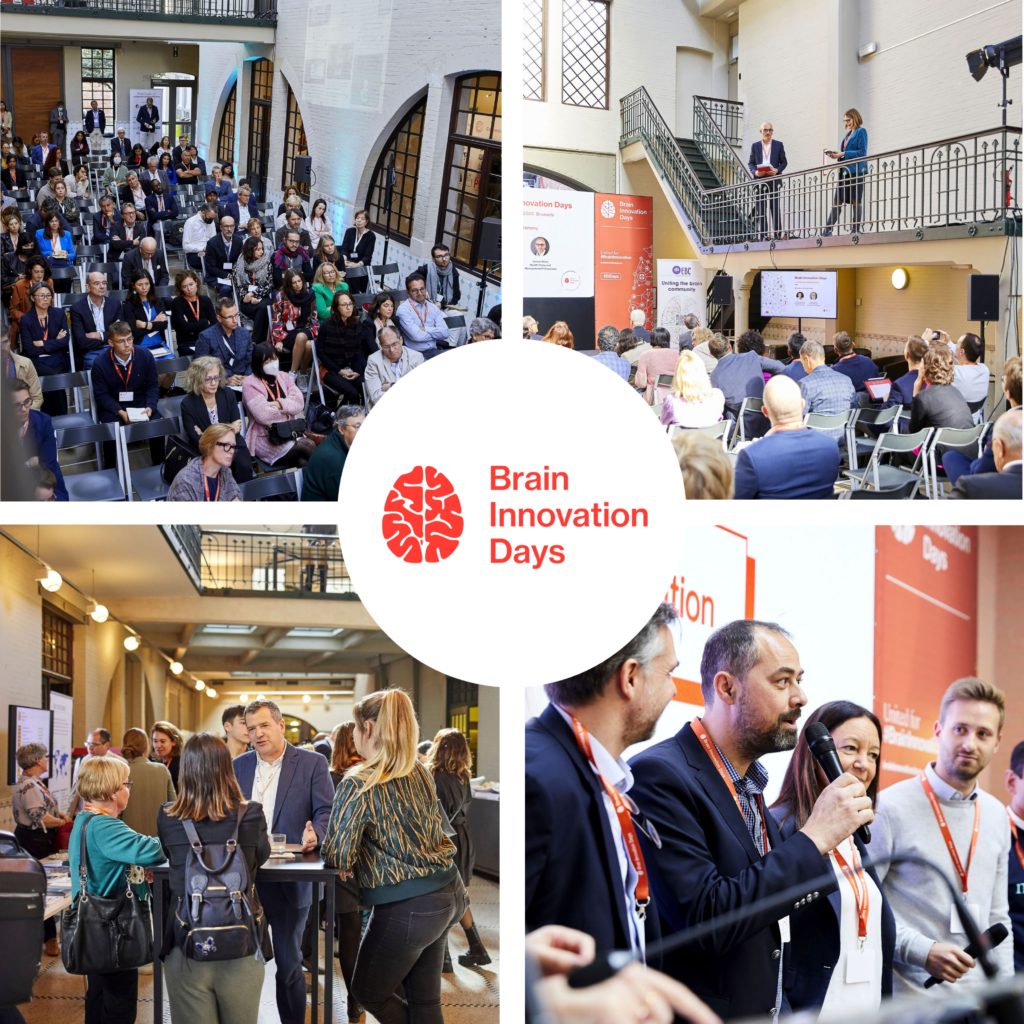 On 11-12 October 2022, the European Brain Council was pleased to host its second in-person Brain Innovation Days in Brussels. Held in conjunction with the Final Conference of the European Brain Research Area, the Days brought together the main circle of influence in the brain sector, with key players in the brain research and innovation field networking together: investors, researchers, clinicians, patient representatives, policymakers and more.
…
The focus of the 2022 event was to enable space and opportunity for open discussion and showcasing, prioritising matchmaking and networking within the community, particularly of stakeholders who do not always have the opportunity to connect in their day-to-day. In this regard, the event space allowed for two areas: dynamic presentations of cutting-edge innovations and ample networking and showcasing space. Without parallel sessions, participants were able to focus on the main programme of Brain Talks, Panel Discussions and How-To Sessions in the main auditorium and spend their breaks in the Innovation Hall to meet fellow participants and view tangible tools and solutions for the brain.
Look back at the event highlights and save the date for the 3rd edition on 24-25 October 2023!