The EAN Head Office in Vienna, Austria, is the nerve centre of the European Academy of Neurology, serving as the main base of EAN activity, with various personnel also operating from elsewhere around Europe. With so many of our staff interacting with EAN Members from a distance, but relatively few chances to meet in person, we decided to use this platform to introduce the team behind the scenes. Each month, we aim to present two of our faithful crew. This time it's Peter, Head of the Congress Department, and Nadine from the Education Department.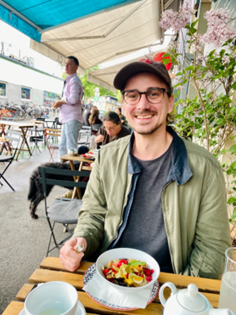 Name: Peter Hofmann
Department: Congress
Role: Head of Congress Department
Joined: December 2019
…
I had my first experience of congresses working in event catering from 2010 to 2014. Since than I have probably seen more than 100 congresses and events, showing me the millions of faces of an event. After four years living in Salzburg, doing other jobs and a three-month trip across Central America I settled in Vienna, studying Tourism & Hospitality Management with a special focus on Project and Congress Management.
After that I worked for AIM taking care of the Exhibition and Industry partners in general. Back then was my first encounter with the EAN and I soon felt committed to the society and its team of lovely people. In 2019 I got the chance to become part of that team.
Since 2020 I have taken more and more responsibilities and now have the honour of leading and supporting the Congress Department and working with the EAN Executive Director in strategic decisions and tasks related to the EAN Congress. Furthermore, I am enthusiastic for digital solutions related to events and therefore also still work closely with technical providers for digital event solutions and media management. The best thing about my role? Working with extraordinary professionals, many of whom I consider real friends. That is the reason for me to always go any extra mile with a smile on my face.
Outside of work I love to spend my free time with music. Listening to 'Kind of Blue' and other great works of musicians gives me goosebumps each time. Any moment spent behind the drums or with a guitar is time well spent for me. Beside that I try to work out at Wiener Linien Boxclub and spend time with my favourite people enjoying good food and drinks.
Now, after three years working at the EAN I can promise for sure that it never gets boring here: We challenge but also comfort ourselves and no EAN Congress is like another. The congress rotates to different locations and each year we have the privilege of bringing the 'Home of Neurology' to new places and destinations all over Europe and experiencing there the essence and culture of the host destinations. I am humble and grateful to have the chance to be a part of this team.
---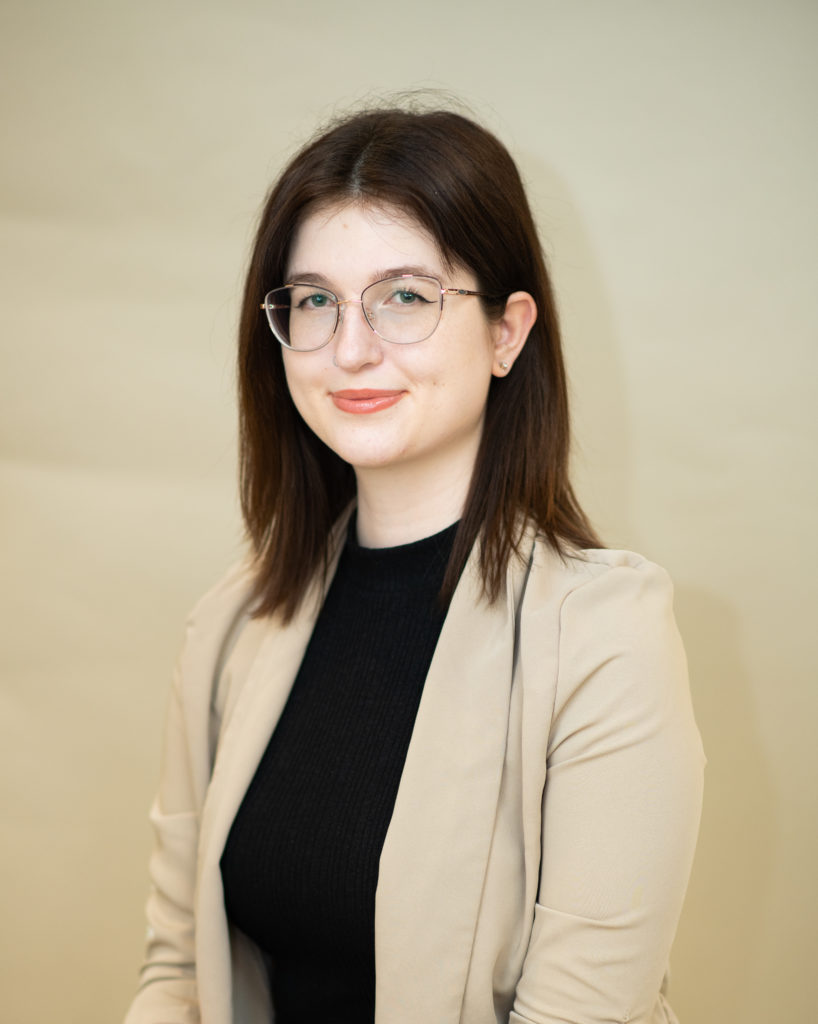 Name: Nadine Schäfer
Department: Education / eLearning
Role: eLearning Assistant
Joined: November 2021
…
My journey with the EAN began a year ago, in November, as a student helping out a dear friend with her project to launch an eLearning platform. As an eLearning assistant I took over the planning and hosting of our virtual events, as well as producing various pieces of content and maintaining the excellent quality of our newly launched eLearning platform, the eanCampus! Without any experience in this field of work it was exciting to learn the processes of launching a website, planning virtual events and the production of content, like our Podcast eanCast: Weekly Neurology. What certainly helped me was my former occupation, working as a waitress, as I love to work with all kinds of people and take on challenges, even though you would normally find me to be quite the introvert outside of work.
Growing up most of my life in the countryside, I moved to Vienna as a teenager. At an early age, listening to the great stories of my grandparents' travels, I found myself interested in history, languages, and the cultural aspects of countries all over the world. As a teenager I found myself especially interested in East Asian culture, which resulted in me starting my education in Korean studies. As I am in the process of receiving my Bachelor's degree and want to get my Master's as well, I still find it very enjoyable and interesting to learn the language and deepen my understanding.
Outside of studying and working part time for the EAN, you can find me at home, where I spend most of my time either with my two roommates, cooking, cuddling our two cats, or online with my friends, playing video games in my comfy pink bunny chair (yes, it even has ears and a tail). Every once in a while, I also love to attend conventions, for which I recently started my passion for cosplaying video game, anime or other show-related characters. And if you can't catch me at conventions, you can catch me playing Dungeons and Dragons with my friends.
Having been part of the EAN Team for a year now (how quick time flies by), I am still very grateful for the amazing opportunity. The dynamic of this wonderful, fun team makes it feel like a family. So, for me, the European Academy of Neurology is not only the Home of Neurology, but also mine.