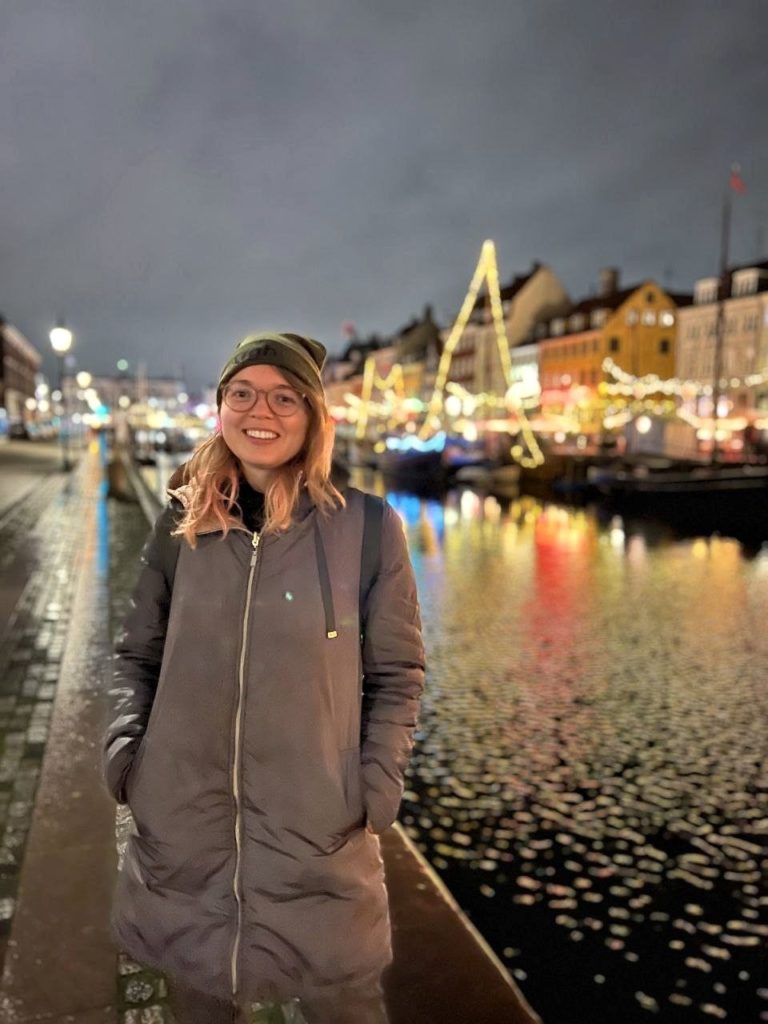 Nina Vashchenko, Moscow, Russia
Term of Fellowship: 7 November – 19 December 2022
Hosting department: The Danish Headache Center, Copenhagen, Denmark
Supervisor: Prof. Messoud Ashina
…
My six-week EAN Clinical Fellowship in Copenhagen flew by in the blink of an eye, with many incredible activities.
As I have been passionate about pain and headaches in neurology for over five years, I have long wanted to do a fellowship at the world-famous Danish Headache Center. Thanks to the EAN, I finally could achieve my goal.
My colleagues in Copenhagen welcomed me with great warmth over a shared breakfast, where I met a team of scientists, doctors, medical and PhD students researching various headache types. I mainly worked with colleagues from the Human Migraine Research Unit under the direction of Prof. Messoud Ashina.
The first week was an orientation week. We started with an introduction to the research teams and laboratories at the Danish Headache Center. I was shown all the rooms in the Headache Center, and their purpose was explained. The doctors, physiotherapists and psychologists are consulting patients with headaches on the ground floor. The first floor is fully dedicated to research and clinical trials. My colleagues kindly presented to me the major projects and trials currently being carried out at the Human Migraine Research Unit.
During my fellowship, I participated in the most exciting migraine provocation studies. To study a human migraine model, headache patients and healthy volunteers take an intravenous or oral migraine-inducing substance. When a migraine attack occurs, measurements can be taken using a variety of techniques and migraine medications can be tested.
The two techniques most commonly used in the Headache Center are transcranial doppler and dermascan. They were shown to me by PhD students who perform them almost every day. These techniques help investigate changes in the blood vessels during a migraine attack. During the fellowship, I had the opportunity to learn how to perform and interpret them correctly.
In the following weeks, I was also shown the biochemical and neuroimaging research at the Danish Headache Center; I learned how the MRI scans are performed and how to compare them.
Indeed, my fellowship could not have passed without attending the clinic. Together with neurologists, we saw patients with various rare and severe types of headaches, especially many migraine patients. I saw how headache specialists consult people and what diagnostic and treatment options they use with particular patients.
I am thrilled that I was lucky enough to have the opportunity to have a fellowship at the Danish Headache Center, and I am eternally grateful to the EAN for this opportunity.
Initially, I was very worried that I barely spoke the Danish language at all, but it turned out that my fears were unfounded. Absolutely everyone in the Headache Center spoke very well with me in English, and some patients were even happy to practice their English with me.
The only thing future fellows should bear in mind is that Copenhagen is a relatively expensive city, and it can take a long time to find accommodation, so be prepared for that.
I would like to say a huge thanks to Prof. Messoud Ashina for agreeing to take me for this fellowship on short notice, to Katerina Kolkova, who was incredibly helpful with the paperwork process, to Rune Häckert Christensen, who made a great schedule for me and was always in the department when his guidance was needed, and to all the people at the Danish Headache Center, who made my fellowship there unbelievably productive, pleasant and hygge.#
---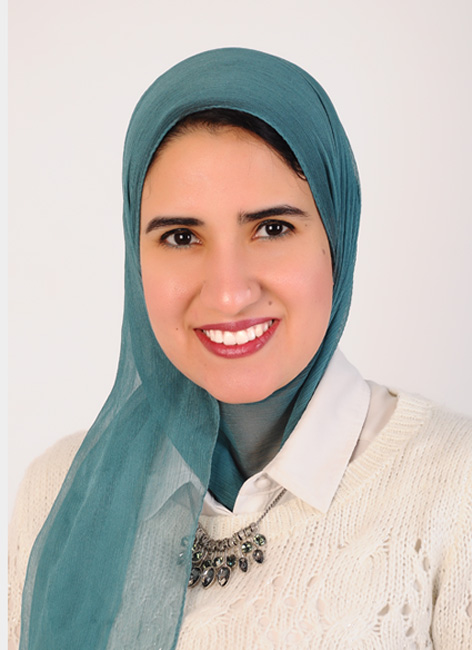 Sarah Sherif Abdo, Cairo, Egypt
Term of Fellowship: 1 October – 29 December 2022
Hosting department: Universitaetsklinikum Carl Gustav Carus, Klinik und Poliklinik fuer Neurologie, Dresden, Germany
Supervisor: Prof. Björn Falkenburger
…
For a young neurologist bedazzled by the complexity and diversity of movement disorders and how our brains are an extreme mystery when it comes to understanding movement disorders, I have been blessed by being granted this opportunity by the EAN to be mentored by the brilliant Professor Doctor Björn Falkenburger.
During my three-month EAN Clinical Fellowship, I have been acquainted with excellence in managing Parkinson's Disease patients. The department of movement disorders in the University Clinic of Carl Gustav Carus provide the patients with all the up-to-date modalities of treatment in a very organised, systematic, easily attainable approach. 
My fellowship included attending the daily Parkinson's Disease clinic, ward staff rounds with a focus on in-patient complex Parkinson therapy, as well as Deep Brain Stimulation surgeries and occasional Botox injections. I was also lucky to take part in a study performed by Prof. Falkenburger's team.
The focus of the clinic on Parkinson's Disease has provided me with implicit strength in understanding and managing the most difficult of cases by applying regimens which are basically abundant in my home country to advanced invasive methods which I am now capable of applying when available in my home country.
At the Parkinson's Disease clinic, we managed patients who were referred for diagnosis, and we followed up known cases. In addition, we most importantly followed up patients post DBS surgery who needed very precise knowledge and skills in this field, as well as patients wih aporphine pump. We also managed other movement disorder patients such as essential tremors and I learnt a lot about optimising their medications as well as adjusting their DBS settings to reach the best results. Moreover, in patients with advanced PD who were suffering from sialorrhea, we provided them with salivary gland Botox injections, which played a great role in minimising their morbidity.
I also had the opportunity to accompany Prof. Falkenburger during his consultations in other departments, including the paediatric neurology department for adjusting the DBS stimulator for paediatric movement disorder patients.
I also had the opportunity to attend a two-day conference held in the campus with talks about up-to-date advancements in different fields of neurology.
I had one setback, which was not having a medical licence that is valid in Germany so I could not solely handle patients. However, that was not an actual stumbling block for me since observing patients provided me with precious insights. I am lucky to have already had fair German language knowledge because although doctors could speak and clarify everything in English, it would be impossible to follow patients' interviews without understanding and speaking German.
Acknowledgement:
My fellowship is special in every aspect. I got accepted at the end of 2019 for a 2020 fellowship, but then the world was hit by COVID-19 and everything changed. I just thought that that was it … hard luck … apply again if you want! However, the OUTSTANDING perseverance, support and help from the EAN, especially Mrs. Magda Dohnalova and Prof. Falkenburger makes me speechless. For two whole years I was blessed with patience, understanding and compassion. The world got COVID with all its post-COVID traveling and staffing restrictions; I got pregnant, had my daughter, finished my PhD/MD and yet I could have this dream of learning in such a prestigious centre in such a lovely city come true. I traveled for my fellowship with my two-year-old daugther and I did it thanks to the EAN and Prof. Falkenburger. There was no giving up, despite all the circumstances.
For a young neurologist from a developing country, it's not just an opportunity to learn; it's a bridge for knowledge and humanity; a message that when it comes to science and health, gaps can be overcome. It is faith at its best.
…