With great pleasure we report from our 24th EAN Spring School 2023, held once more in the beautiful venue of Steinschaler Dörfl in Lower Austria on 17-21 May 2023.
In the stunning environment of the mountains around the river Pielach we welcomed 117 participants from 29 different countries. Our paricipants came from Albania, Angola, Armenia, Austria, Bulgaria, Croatia, Cyprus, Czechia, France, Georgia, Greece, Ireland, Isreal, Italy, Kosovo, Latvia, Lithuania, Moldova, Morocco, North Macedonia, Poland, Portugal, Romania, Russia, Serbia, Spain, Tunisia, Turkey and Ukraine.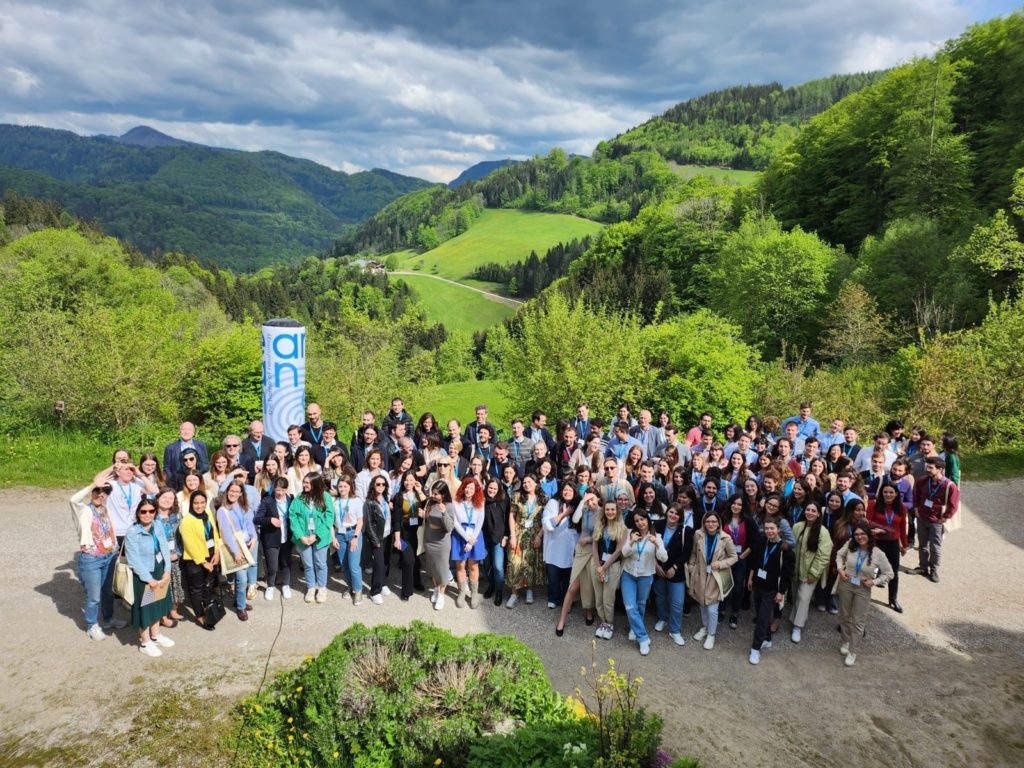 Our course took place in the traditional format – morning lectures for all participants and afternoon workshops, in which the participants were divided into 3 groups. During the workshops they had the opportunity to ask questions and discuss topics with the speakers.
All participants were welcomed and speakers were introduced by Dr. Martina Bočková, representing the Teaching Course sub-Committee onsite.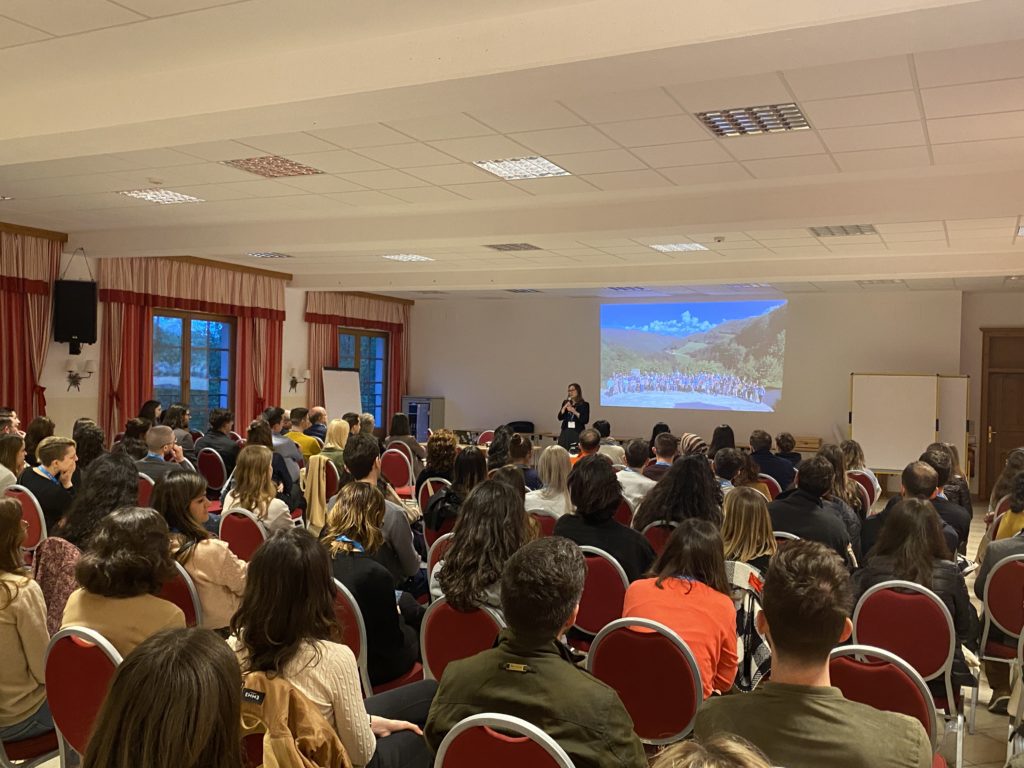 The first day was devoted to the topic of Epilepsy and was kindly introduced by EAN President Prof. Boon via live stream. Afterwards, the lectures were given by Andreas Schulze-Bonhage (Freiburg, Germany), Bernhard Steinhoff (Kehl-Kork, Germany) and Stephan Rüegg (Basel, Switzerland). The speakers introduced the participants to the topics Diagnostics – state of the art, Therapy – state of the art and Epilepsy emergencies – state of the art.
In the evening, everyone had the opportunity to see the Melk Monastery (UNESCO World Heritage Site) on a rock above the river Danube and enjoy dinner in a typical Austrian restaurant.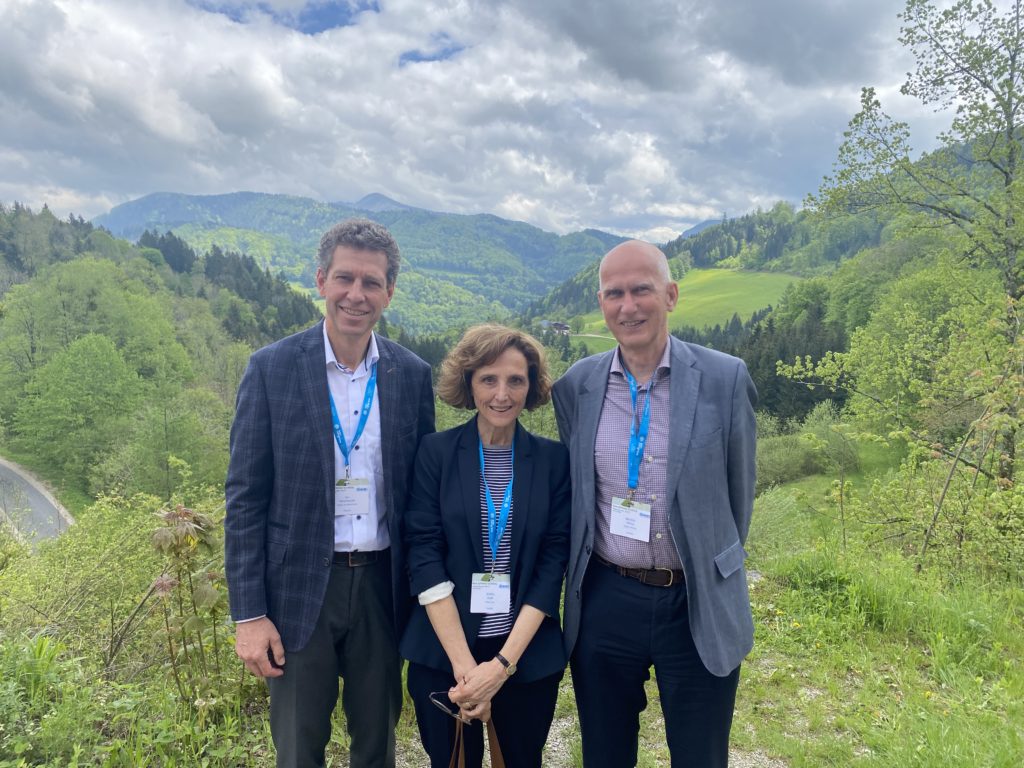 The speakers of the second day were Nils Erik Gilhus (Bergen, Norway), Amelia Evoli (Rome, Italy) and Jan Verschuuren (Leiden, The Netherlands). This day was dedicated to the topic Neuromuscular junction disorders, and our faculty held lectures on Clinical presentations and classification of neuromuscular junction disorders, Diagnostic procedures and ancillary investigations and Treatment strategies and evidence of effectiveness of therapeutic interventions.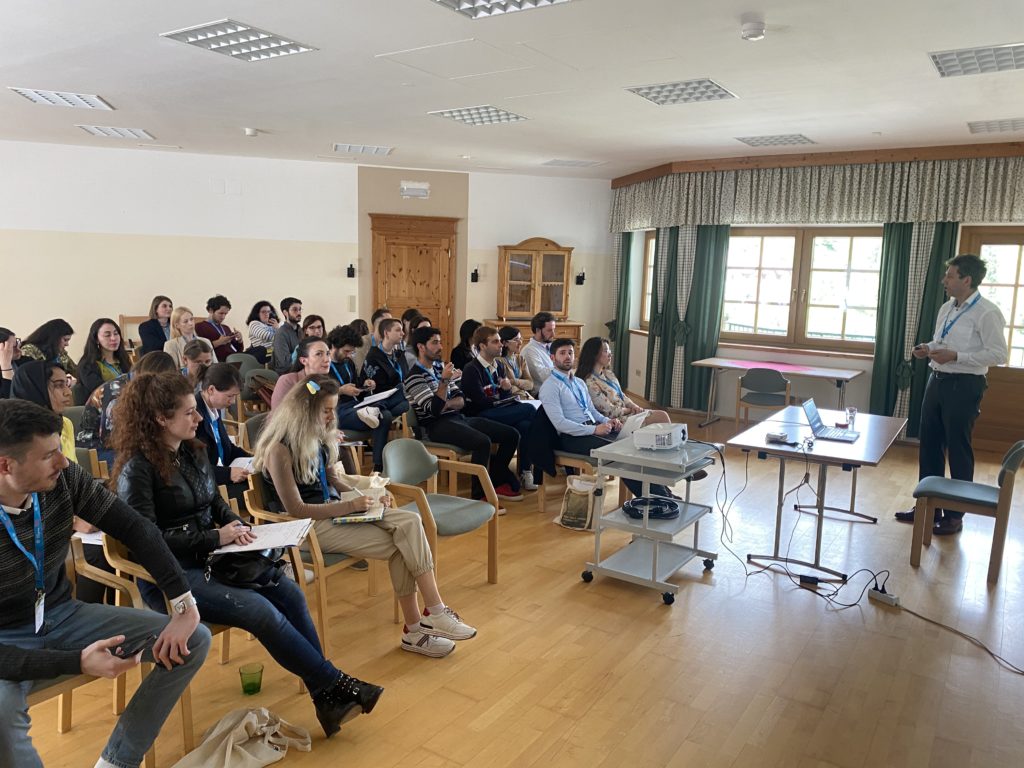 The evening program began with six selected participants who had the opportunity to present their case reports – Matthias Mauritz (Salzburg, Austria), Lucrezia Becattini (Pisa, Italy), Ionut-Flavius Bratu (Marseille, France), José Maria Bandeira Costa (Lisbon, Portugal), Giuseppe Piga (Cagliari, Italy) and Merve Aktan Süzgün (Istanbul, Turkey).
The evening finished with a lecture given by a RRFS (Resident and Research Fellow Section) representative, Roberta Balestrino (Milan, Italy). She acquainted the participants with other possibilities and benefits that come from their membership in this section.
The best 3 presentations were chosen by the faculty and awarded the day after. The third place went to Merve Aktan Süzgün with her presentation "A Medically-Refractory Epilepsy Case with Contradictory Non-Invasive Findings: The Pitfall of Burned-Out Hippocampus". José Maria Bandeira Costa got the second place with his presentation "Extending the spectrum of paraneoplastic syndromes mediated by anti-Yo antibody". Giuseppe Piga took the win with his presentation "Early juvenile reading epilepsy and later frontotemporal dementia: expanding the clinical phenotype of C9ORF72 mutation?" and was awarded with a free Congress registration.
The third topic of our course was Neuro-oncology. We welcomed 3 speakers – Roberta Rudà (Turin, Italy), Antoine Carpentier (Paris, France) and Adam Waldman (Edinburgh, UK). Their lectures focused on Modern management of gliomas, Update on neurological complications of systemic cancer and Standard and advanced neuroimaging (MR and PET) for diagnosing and monitoring of brain tumors.
After a successful exam, the participants received their certificates of attendance and celebrated their success at a relaxed goodbye party.
We cordially thank participants and speakers for joining us and look forward to seeing all of you soon at other EAN activities or events.
If you are interested in participating in one of the other EAN Schools, you can find more information online about the EAN Autumn School and the EAN Science School. .