By Klemens Fheodoroff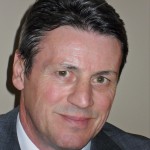 Neurorehabilitation has a long tradition in Austria. Already in 1951 the first European rehabilitation centre for spinal cord injury patients opened in Austria. In 1956 a Polio rehabilitation centre for children opened in Hermagor, Carinthia. In 1968 the first neurorehabilitation centre for TBI opened in Vienna.
In 1985 the Austrian Society of Neurorehabilitation (OeGNR, www.neuroreha.at) was founded and in 1991 the first chair for neurorehabilitation was established at the University of Vienna. Since 2001 an international 2-year postgraduate master course on "Neurorehabilitation for Therapists" is offered at the Danube University Krems.
In 2010, the 6th World Congress for Neurorehabilitation took place in Vienna.
In the last years the Austrian Society for Neurorehabilitation has been busy in 4 main issues:
• to improve education and training
• to establish criteria for high-quality services together with national politicians responsible for public health;
• to intensify collaboration with international societies
• to implement national special interest groups (SIGs)
Education and training
Following intensive discussions with representatives of the Austrian Neurological Society (OeGN) between 2004 and 2006, a 6 full-day teaching course on neurorehabilitation offered within a 2 years period started in 2007. The course was intended as an integrative part of the official training and education for specialisation in neurology. It covered basic knowledge that each neurologist needs in neurorehabilitation along published recommendations (Dimyan, Dobkin, & Cohen, 2008).
In the meantime, approximately 50 neurologists/trainees attended 2 cycles of this teaching course and the 3rd cycle is about to start in December 2013. A survey on the experiences collected during the first 2 cycles have been presented at the 1st European Neurorehabilitation Congress in Meran, Italy. (Fheodoroff, Mamoli, & Binder, 2011)
The next annual meeting of OeGNR will be held from Dec. 4th-5th in Vienna. Topics will cover issues on outpatient and day clinic rehabilitation.
Health policy
Already in 2001 the OeGNR released a recommendation on standard scales and scores to be used in neurorehabilitation at admission and discharge. These scales may be reviewed at www.neuroreha.at.
In 2004, the OeGNR submitted a proposal on a "phase model of neurological illness processes"(www.neuroreha.at/english/index.html) to the Austrian Federal Institute for Health issues (OeBIG), a business unit that carries out research and planning activities and reporting for the Austrian Federal Government. This proposal was accepted and since then serves as a basis for structural criteria for neurorehabilitation.
In Austria, services regarding the restoration of health of patients after acute illnesses are usually provided in the context of medical rehabilitation, in rehabilitation centres funded through the social security institutions on the basis of the General Social Insurance Act (ASVG), but also in the acute care hospitals (cost coverage through hospital funding; e.g., neurological acute aftercare or acute geriatric care / remobilisation in correspondence with the Austrian Health Care Structure Plan (ÖSG) and sometimes in nursing homes (e.g., in the context of Vienna's system of short-time nursing services).
Table 1 gives an overview on in-patient rehabilitation beds in Austria.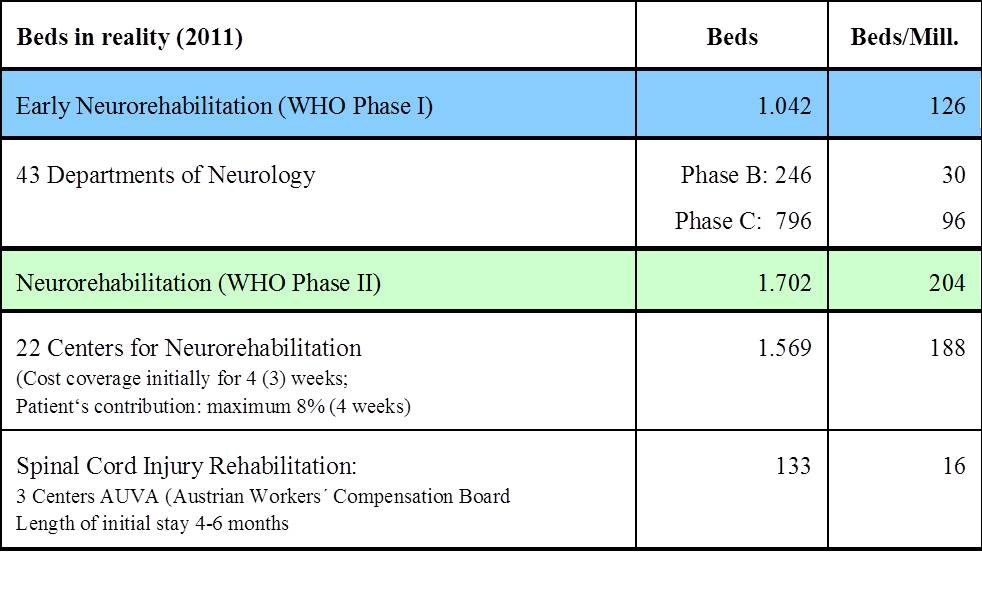 Table 1. Source: Austrian Health Care Structure Plan 2012 (Czasný et al., 2012)
In 2006 the OeGNR has initiated a "Neurorehabilitation Platform". This platform incorporates representatives of social insurance, pension insurance fund, the professional associations of physiotherapists, speech and language therapists, occupational therapists, neuropsychologists and OEGNR.
Table 2 gives an overview on out-patient rehabilitation facilities in Austria (2011).

Table 2. Source: Austrian Medical Chamber, MTD Austria
In 2008, another working group with representatives from all in-patient neurorehabilitation centres was initiated. This group is intended to promote high quality standards in services and procedures throughout the country.
Collaboration with international societies
The president of OeGNR is part of the executive committee of the Danube group and has been part of the scientific committee of the first 2 European Neurorehabilitation Congresses (2011 and 2013).
A first European training course in neurorehabilitation has started in 2011 in Bucharest with a focus on the the east European countries.
Special Interest groups (SIGs):
During the last annual meeting of the OeGNR the full member board decided to set up SIGs similar to the SIGs of the World Forum for Neurorehabilitation (WFNR, www.wfnr.co.uk). In the meantime the following SIGs are under constitution:
• Autonomic Neurorehabilitation
• Neuropsychological Rehabilitation and Cognitive Neurorehabilitation
• Dysphagia and tracheal-cannula management and algorithm for weaning
• Early Rehabilitation
• Ethics in Neurorehabilitation, practical use and clinical trials
• MAC: Measurement, Assessment and Classification
• Mild and Severe Brain Injury
• Movement Disorders
• Neurological Conditions and Driving
• Neurologic Music Therapy
• Neuropathic Pain and Neuroorthopedics
• Neuropharmacology
• Pediatric Neurorehabilitation
• Robotics
• Telerehabilitation
• Epilepsy-Rehabilitation
• MS-Rehabilitation
• Spasticity management
• Clinical Trials
Members of the SIGs are asked to contribute to teaching courses and help with the development of national congresses. They should also report annually about new research data and best practice guidelines in the national journals.
Other activities
Research activities on new robotic devices to enrich hand and trunk rehabilitation have been carried out at the Technical University Graz in cooperation with Judendorf-Strassengel and at Hochzirl rehabilitation center.
In conclusion, neurorehabilitation in Austria is highly developed. Nevertheless, some further steps need to be undertaken:
• Meeting patients' needs and demands by adequate goal setting, action planning and evaluation (as a distinct part of neurorehabilitation training) needs to be standardised.
• Setting up and delivering high quality services as basis for assurance needs to be continued.
• Networking with home nurses, therapists, physicians and with representatives of the social security system needs to be intensified.
• Community based services should be reimbursed by the national social insurance and pension insurance fund.
• Research in neurorehabilitation needs to be intensified on the basis of international collaborations.
References:
Czasný, Ines, Eglau, Karin, Michael Entleitner, Gerhard Fülöp, Joachim Hagleitner, Reinhard Kern, . . . Willinger, Manfred. (2012). Oesterreichischer Strukturplan Gesundheit 2012. Vienna: Bundesministerium für Gesundheit (BMG) Retrieved from http://www.bmg.gv.at/cms/home/attachments/1/0/1/CH1071/CMS1136983382893/oesg_2012_-_text_ohne_matrizen.pdf.
Dimyan, Michael, Dobkin, Bruce, & Cohen, Leonardo. (2008). Emerging subspecialties: neurorehabilitation: training neurologists to retrain the brain. Neurology, 70(16), 4. doi: 10.1212/01.wnl.0000309216.81257.3f
Fheodoroff, K, Mamoli, B, & Binder, H. (2011). The Austrian neurorehabilitation curriculum: first experiences. Paper presented at the 1st European Neurorehabilitation Congress, Meran.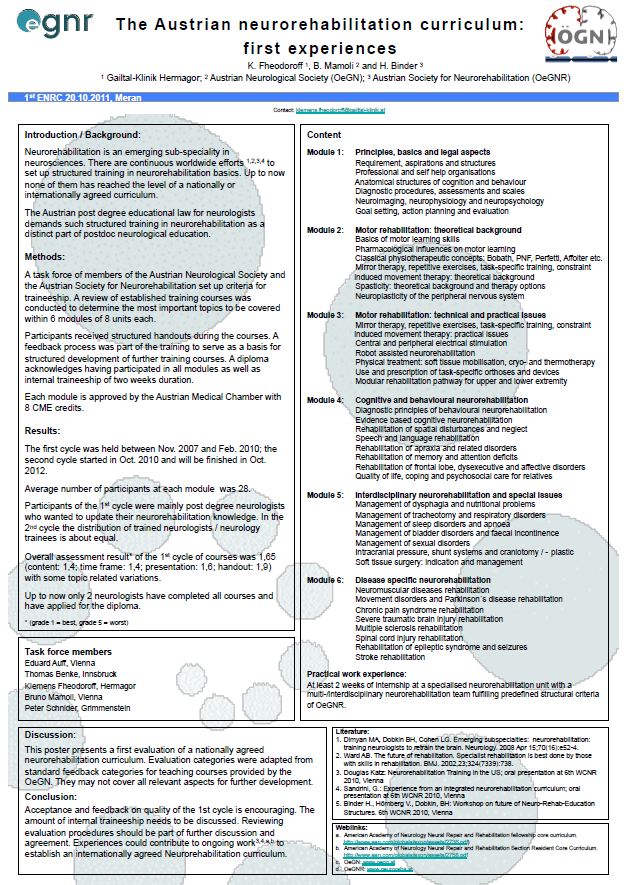 Klemens Fheodoroff is First Assistant Medical Director at the Gailtal-Klinik Neurorehabilitation in Hermagor, Austria.