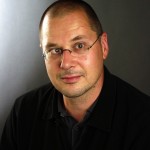 by Thomas Berger
The committee was founded in 2009 and the members are:
Thomas Berger, Austria, Chairman;
Members: Michael Brainin, Richard Hughes, Detlef Kömpf, Jan Kuks, Jean-Marc Léger, Anthony Schapira, Hannah Cock (ENS), László Sztriha (EAYNT) Observer: Wolfgang Oertel (MDS-ES).
Background:
In early 2009 EFNS decided to establish an EFNS e-learning programme/platform.
Corner-stones for the EFNS e-learning programme:
– EFNS wants to implement a comprehensive, high quality, evidence based, independent and unbiased CME accredited neurological e-learning programme
– The programme should be available through EFNS and EJoN websites
– Access to the e-learning programme should be available for EFNS members for free (included in membership fee), to be purchased at a reasonable price for non-EFNS and for neurological societies, which EFNS cooperates with (e.g. Northern Africa) also at a reasonable (lower) price.
– EFNS commits to launch the first module(s) at EFNS Meeting 2010 in Geneva
– E-learning modules/sessions (approximately 30 modules) are coordinated by the respective EFNS Scientific Panels and sessions are written by EFNS experts.
– E-learning modules/sessions contain: state-of-the-art summaries of neurological topics (including national guidelines as far as identifiable and possible), diagnostic and treatment algorithms, differential diagnostic workup, (interactive) case presentations, hyperlinks (CME articles from the EJoN, TC from EFNS Congresses, EFNS Task Force/Panel guidelines/ recommendations), images, CME questions
– E-learning modules are reviewed and approved by the respective EFNS Scientist Panels
– E-learning module coordinators/EFNS Scientist Panels are responsible for module updates
E-learning Subcommittee activities:
– 09-2009, Florence: First meeting EFNS Subcommittee on e-learning
– 11-2009, Vienna: Presentation of e-learning proposals by Wiley and MedEd Global
– 11-2009: several phone conferences with S. Shorvon, UK eBrain programme
– 12-2009: phone conference with UK Dept. Health/eBrain team
– 12-2009: approval by EFNS MC to proceed negotiations with UK eBrain
– 02-2010, London: Meeting with UK Dept. Health/eBrain team
– 03-2010: ENS approved joint collaboration with EFNS on e-learning;
J. Sellner, Munich, appointed as ENS representative to the subcommittee
– 03-2010: approval progress report/e-learning proposal by the EFNS MC
– 05 to 07-2010: several phone conferences with S. Shorvon, UK eBrain programme
– 07-2010: invitation to EFNS Scientist Panels to participate actively in the
e-learning programme, thus providing peer-reviews for all eBrain modules and to some
extent also authors for certain eBrain sessions
– 08-2010: phone conference with S. Shorvon, UK eBrain programme: establishment of
an outline of agreement between eBrain and EFNS
– 08-2010: submission of the outline of agreement to the EFNS MC for approval to
initiate a legal contract draft
– 09-2010: meeting Prof. R. Hughes with S. Shorvon (eBrain), J. Pickard (JNC) and D. Warr
(UCL) 09-2010: meeting of the e-learning committee in Geneva
– 12-2010: signing of contract together with ENS
– 12-2010: topics of modules have been distributed to EFNS and ENS Scientist Panels
and Panel chairs have announced co-editors, peer reviewers and authors
– 02-2011: information sent to all co-editors, peer reviewers and authors
– 03-2011: final payment made; as agreed, 50,000€ were paid by EFNS and 50,000€
by ENS for the development of eBrain and the licence until the end of 2012
– 03-2011: progress report sent and presented to the EFNS Management Committee
– 06-2011: http://www.ebrainjnc.com/is online including some demo sessions
– 07-2011: progression of eBrain – 80% of the sessions are finalised – allows to plan
eBrain launch during the EFNS Congress in Budapest, September 2011
– 11-09-2011: eBrain (comprising 550 e-learning sessions) launch during
15th EFNS Congress in Budapest
– 25-11-2011: eBrain launch at the Royal College of Surgeons in London
– 02-2012: eBrain presentation and discussion at Scientist Panel Chair Meeting,
EFNS HQ Vienna
– 03-2012: eBrain "business" board and "office" established: Mrs. Juliet Solomon
– 05-2012: EACCME contact for CME accreditation started
– 09-2012: eBrain booth and eBrain session during the 16th EFNS congress in
Stockholm.
– 01-2013: Start process of EACCME accreditation
– 02-2013: Mailing to all EFNS Panels and Committees regarding peer review
– 03-2013: 6.000 users registered (90% EFNS/ENS members)
– 07-2013: EACCME accreditation of 3 sessions
Current activities and To-Do's:
In spring 2012 an eBrain "business" board and office (administrator: Mrs. Juliet Solomon) was established to meet the increasing logistic and administrative demands (user accesses, advertising, contacts to potentially interested societies and organizations, pricing and billing, etc.). A pricing list was established and can be found here: http://www.ebrainjnc.com/pricing.html. A financial report and budget were sent to Prof. R. Hughes and are attached to this report.
• Current eBrain developments:
– With the help of the Scientific Committee, the review process for pending sessions had to be re-launched. Out of 475 sessions only 81 (=17%) have been reviewed by Europeans. The panel meetings during WCN should be used in order to motivate EFNS Panels/ ENS Sub-committees to help with the review. (EFNS involved for a small number of "neurological" topics, pending "neurosurgical" topics covered by neurosurgical experts)
– New sessions are currently developed for already existing modules. The number of sessions of the Muscle/ Motor neurone module will be increased with the help of the EFNS Panels/ ENS Sub-committees. The neuro-psychology module will also be developed with the help of EFNS. A Radiology module has been developed in co-operation with the British Society of Neuroradiologists.
– Additional learning pathways: ebrain Lite implemented. eBrain Lite consists of 198 interactive, multimedia-rich lessons in 20+modules, and provides a comprehensive undergraduate learning resource, tailored to support the educational requirements of undergraduates in medicine. ebrain Lite represents only part of the full ebrain programme.
– Virtual patients / case of the month are currently developed
– a question pool is also developed
We strongly ask for the support of the Chair of the EFNS Scientific Committee and thank for the good collaboration.
• High priority: Review by EFNS Panels/ ENS Sub-committees
• Although eBrain first issue has been finalised and launched, ongoing maintenance, improvement by feedback inputs and updates will be of utmost necessity to provide the users with the required quality. This will be co-ordinated by the eBrain Clinical Lead team, including the EFNS/ENS representatives, the eLearning Subcommittee and the eBrain module editors.
• Advertising eBrain at several congresses, newsletters, websites, etc. – an eBrain booth will again be available within the EFNS booth at the WCN 2013 as well as at the EFNS/ENS Congress in Istanbul. This is important, since there are currently many registered users (6000), but few active users (600) on eBrain. Due to several advertising campaigns the number of active users is slowly rising. Also, it is planned that a direct access from the EFNS/EAN website for registered members should be possible.
• All national societies will be contacted and asked to put information on eBrain on their website.
• EFNS Head Office does have the possibility to directly register their members, which is important to give people the possibility to access eBrain as fast as possible. On average 15 EFNS members ask to be registered per month.
Publications on eBrain
1. Holmes D. eBrain brings e-learning revolution to the neurosciences. Lancet Neurology 2012; 11:126-127.
2. Dassan P. eBrain and a distance learning diploma in clinical neurology – a revolution in medical education. Adv Clin Neurosci Rehab 2012; 12:34-35.
3. Berger T. Forum: eBrain – implementation and challenges. Neuropenews Aug 1, 2012. Thomas Berger, Chair
4. eBrain – New features and functionality for spring 2013. Neuropenews May 1, 2013.
5. ebrain: new features and functionality. Neuropenews July 1, 2013.
August 2013
Thomas Berger works at the University Department of Neurology, Medical University of Innsbruck, Austria