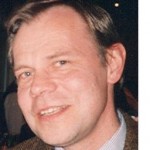 by Jan Kuks
In the past year the EFNS SubCommittee has continued working with a new leader- and membership. The SubCommittee consists of the following members:
Jan Kuks, The Netherlands – Chairman
Members: Thomas Berger, Austria; Annette Nordenbo, Denmark; Vitalie Lisnic, Moldova; Ex-officio-member: Jean-Marc Léger (chairman Training & Education committee)
The CME SubCommittee has pursued the following tasks:
1) Publicising EFNS CME activities
2) Recognition of CME events
3) Co-operation with EACCME
4) On-line CME – European Journal of Neurology and Teaching Courses
5) E-education
1) Publicising EFNS CME activities
The SubCommittee on CME has informed about its activities, in order to attract more users of our programmes. The committee has thus written several texts to present EFNS CME activities:
The CME activities have been included in the "Educational Grants" Folder of the EFNS
In every 3rd issue of Neuropenews the CME articles, that are currently available, are announced
New CME articles are announced on Facebook where we have more than 2500
friends, in the news section of the EFNS website, as well as on Twitter
After the congress, the Newsletter announces when Teaching Courses and related questionnaires are published on the website
All CME activities can be found on the EFNS website
People answering all CME questions correctly do not only receive the certificate, but do also have the chance to win an "EFNS package", including a tie/scarf, Syllabi CD-Rom, etc.
2) Recognition of CME events
The SubCommittee on CME has reviewed 3 applications for EFNS certification of scientific meetings:
– 48th Congress of the Turkish Society of Neurology, November 2012 (approved)
– 9th Annual Update Symposium on Clinical Neurology and Neurophysiology, February 2013 (approved)
– 26th Congress of the Hellenic Neurological Society, June 2013 (approved)
Comment:
Most international scientific meetings ask for accreditation by national accreditation bodies and by EACCME, the official European Accreditation Council. Application for EFNS certification has insufficient added value, also because EFNS is unable to grant credit points that are recognised by the various national bodies. So the number of applications for EFNS certification will remain small.
All Congresses/materials which received EFNS CME approval are highlighted in the EFNS calendar of events.
Two national societies (Turkey and Greece) do ask for approval every year. Other national member societies should be encouraged to have their national conferences approved by EFNS. As soon as the European Academy of Neurology will be founded, the value of such approval will probably be higher that it currently is.
Although the number of applications is small, it is suggested to keep this initiative also for the EAN CME Sub-committee, since it is an uncomplicated process that is appreciated by some providers.
3) Co-operation with EACCME
The future EAN CME SubCommittee should try to be approved as a "CME provider" by EACCME, in order to make it possible to also get accreditation for CME articles, online TCs etc.
Such approval would also be helpful for eBrain, since EAN will be related to eBrain and it should therefore also facilitate the application for eBrain as a provider.
Due to administrative problems, the committee has been dissolved and Alexandre Bisdorff, EBN President is now taking care of the accreditations. EFNS is currently not involved.
But, the shared membership of the EFNS Subcommittee on CME and the joint EBN/EFNS Committee used to be a fruitful construction because a limited number of committee members were able to acquire much experience in the accreditation process ensuring a high level, uniform evaluation.
Therefore, it will be discussed, if such committee could be re-created and in future EAN will be involved in the EACCME accreditation process.
4) On-line CME – European Journal of Neurology and Teaching Courses
CME articles have monthly appeared in the European Journal of Neurology and online. This year 6 out of 12 articles were EFNS guideline papers. For the other issues we chose, as before, articles giving practical, clinical information on neurological diseases useful for all neurologists in Europe.
Since the last congress in Stockholm the following articles were selected:
September 2012: EFNS-ENS guideline on diagnosis and management of disorders associated with dementia. Sorbi S et al.
October 2012: EFNS-ENS guideline for the use of PCR technology for the diagnosis of infections of the nervous system. Steiner I et al.
November 2012: European guidelines on management of restless legs syndrome: report of a joint task force by EFNS, ENS and ESRS. Garcia-Borreguero G et al.
December 2012: EFNS task force: the use of neuroimaging in the diagnosis of dementia. Filippi M et al.
January 2013: EFNS/MDS-ES/ENS Recommendations for the Diagnosis of Parkinson's disease. Berardelli A et al.
February 2013: Multiple brain infarcts in young adults: clues for etiologic diagnosis and prognostic impact. Mustanoja S. et al.
March 2013: Cognitive impairment in HIV infection is associated with MRI and CSF pattern of neurodegeneration. Evers S. et al.
April 2013: Risk prediction of very early recurrence, death and progression after acute ischaemic stroke. Büttner T. et al.
May 2013: Exposure to anaesthetic agents does not affect multiple sclerosis risk. Hedström AK. et al.
June 2013: Safety of endovascular treatment beyond the 6-h time window in 205 patients. Mattle H. et al.
July 2013: EFNS review on the role of muscle biopsy in the investigation of myalgia. Kyriakides T. et al.
August 2013: Psychosocial risk factors, pre-motor symptoms and first-time hospitalisation with Parkinson's disease: a prospective cohort study. Clark A. et al.
September 2013: Prediction of on-road driving ability after traumatic brain injury and stroke. Aslaksen PM. Et al.
October 2013: Defining pseudoprogression in glioblastoma multiforme. Clement P. et al.
The number of participants in this CME activity is gradually increasing. Participants come from all over Europe, but also from South America and India. On average 19 persons per article did the test, 2/3 of them answered all questions correctly and therefore, received a certificate. About 2/3 of the total group of participating persons, take a test every month. The percentage of people receiving certificates was higher than in previous years (hopefully) indicating that both the quality and the knowledge level of the questions keep improving.
A guideline on how to produce good questions was developed by the committee and is send to all authors who were asked to produce questions. This led to an improvement of the questionnaires.
Comment
A list of CME articles currently available is published in Neuropenews www.neuropenews.org. In the newsletter it is also announced that the first three persons who answer all questions of a certain article correctly win an "EFNS package" including presents from the EFNS (tie/scarf etc.)
TC Syllabi for CME – EFNS website:
All authors of syllabi of EFNS Teaching Courses (Budapest) had been asked to send questions related to their texts/presentations. We received only 39 sets of questions (only 40% of all lectures). The quality of questions was better than in the year before and edited by the 4 members of our committee. The syllabi were published on the EFNS website together with the questions.
The 2012 questions were answered by an average of 5 persons per lecture. Only 50%of those persons, who answered the questions, answered all the questions correctly.
The committee will discuss if this initiative should be continued. If yes, all authors should send questionnaires related to their syllabi; the EFNS/ENS Congress Programme Committee for Istanbul should be informed.
The syllabi at WCN will not be used for EFNS online CME since these are not produced by EFNS.
Comment:
To learn more about the online CME wishes of our members we put together a questionnaire that must be filled in by the participant after having answered the questions on CME articles or TCs.
The results are:
On average, participants graded the guideline papers, other CME articles as well as syllabi and their questions as very good. We conclude that the "guideline on how to write good questions" as well as the "review of questionnaires" also had a favourable effect.
5) E-education
The EFNS e-learning Subcommittee is involved in the E-brain programme. During the congress in Vienna, at the EFNS booth in the exhibition area, there will be computers in order to demonstrate eBrain. eBrain has received EACCME accreditation for 3 sessions. eBrain will apply to become accredited as a provider by EACCME.
August 2013
Jan Kuks works at the Department of Neurology, University Medical Center Groningen, The Netherlands