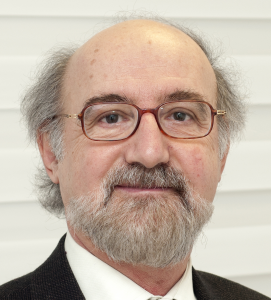 by Turgay Dalkara
Basic and clinical neuroscience post-graduate programs are run by the Neurological or Health Sciences Institutes in Turkish universities. The first programs were started in 1986 at the Institute of Neurological Sciences and Psychiatry, Hacettepe University, Ankara, which was established in 1982 to promote integrative research in basic and clinical neurosciences. One of the distinctive aims of this Institute is to train physician scientists. The institute promotes the idea that a successful academic career in clinical medical sciences also requires PhD education in addition to specialty training. Accordingly it offers PhD education in basic neurosciences, clinical neurosciences and clinical neuro-electrophysiology to specialists in neurology, neurosurgery, psychiatry and related clinical fields. Since 2003, the institute also offers neuroscience PhD training to medical students as part of the combined MD-PhD program (the first MD-PhD program in Turkey). In addition, fellowship training is provided in subspecialties including cerebrovascular diseases, epilepsy, epilepsy surgery, movement disorders, behavioral neurology, electromyography, electroencephalography, neuro-immunology, neuro-ophthalmology, pediatric neurosurgery, spinal surgery, and consultation and liaison psychiatry. Programs have 46 teaching faculty members, half of which are female. The institute has active collaborations with leading universities in the USA and the EU. It has high international visibility such that its graduates easily find postdoctoral positions in prestigious universities such as Harvard and MIT and, it hosts visiting scientists, mostly from EU countries. The experimental research activities of the institute are performed in the Brain Research Laboratory. All faculties working in this lab hold medical specialist and PhD degrees in neurosciences. With this strong background, the laboratory has demonstrated an outstanding performance in translational research by publishing in high impact journals such as Science and Nature Medicine.
Currently, there are neuroscience departments in 9 Turkish universities. The majority of the PhD degrees (80%) have been granted by Hacettepe University that has the longest running programs, whereas İstanbul and Dokuz Eylül Universities granted 89% of the masters degrees. The Insititute of Neurological Sciences of Marmara University was founded in 1992. The institute has a microneurosurgery PhD program and two master programs on electrodiagnostic neurology and neurochemistry. It harbors laboratories for neuroanatomy, neurovascular research and molecular neurobiology. The institute has collaborations with Harvard University, Yale University, TÜBİTAK Gene Engineering and Biotechnology Research Institute and Boğaziçi University.
The department of neuroscience in the Experimental Medicine Research Institute of İstanbul University was founded in 1994. It has an "advanced neuroscience" PhD program and "advanced neuroscience" and electroneurophysiology master programs. There are four laboratories conducting human and animal studies: Behavioral research laboratory, clinical electrophysiology laboratory and neurogenetics laboratory. The Neuroscience Department in Dokuz Eylül University, was founded in 2004 under the Institute of Health Sciences. The neuroscience department offers masters degree in basic and clinical neurosciences. The Neuropsychiatry Education, Research and Application Centre in Gazi University was estabilished in 2006 under the Institute of Health Sciences. A neuroscience PhD program is being carried out within the centre since then. There is a neuroscience research laboratory within the centre, which has collaboration with Harvard University. The Interdisciplinary Neuroscience Department in Ankara University was founded in 2007 within the Institute of Health Sciences. The department has an interdisciplinary neuroscience PhD program. The research activities are being conducted at the Brain Research Centre with 6 laboratories: Brain Imaging Laboratory, Molecular Neuroscience Laboratory, Linguistics Laboratory, Electrophysiology Laboratory, FNIRS laboratory and Neuropsychopharmacology Laboratory. Ege University and Medipol University Neuroscience Departments were founded within the Institute of Health Sciences in 2011. Both departments have master and PhD programs. Ondokuz Mayıs, Bezmi Alem, Osman Gazi, Pamukkale and Süleyman Demirel Universities have recently established neuroscience master and PhD programs under the Institute of Health Sciences in 2012-2013.
Under the leadership of Brain Research Planning and Coordination committee of the Scientific and Technical Research Council of Turkey (TÜBİTAK), annual national neuroscience congresses started in 2002. The Neuroscience Society of Turkey and the Brain Research Society, Turkey organize these meetings since 2009. This year, Turkish Neurological Society coordinates various activities as part of the Brain Year in association with the European Brain Council. TÜBİTAK has also launched a special call for funding brain research in 2014. In addition, Brain Awareness Week is annually celebrated by several activities especially in Osmangazi University, Eskişehir and in Ege University Center for Brain Research, Izmir.
Dr. Turgay  Dalkara is a Professor of Neurology and a member of the Faculty of Medicine and the Director of the Institute of Neurological Sciences and Psychiatry at Hacettepe University, Ankara, Turkey.