As in the previous year, Neuropenews asked EAN committee members, Panel chairs, Speakers, … which session one should not miss at the upcoming congress in Berlin, June 2015. You will find the answers below …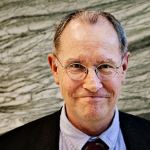 Bo Norrving, Speaker at TC 1 Basic management issues of stroke – Level 1, SSP Member Stroke
EAN-ESO Symposium: Spontaneous intracerebral haemorrhage, Saturday, 2015-06-20 08:30-10:30
Intracerebral haemorrhage (ICH) is one of the most severe forms of stroke, in fact half of the global burden of stroke is due to ICH mainly because of the high early case fatality. Compared to ischaemic stroke, ICH has been an under-researched area. Only more recently have the mechanisms and underlying causes of ICH been better understood, but there is still no agreement on which work-up should be used and targeted to the individual patient. The demonstration of cerebral microbleeds has opened up many new research avenues; many advances have been made but many questions remain. The development of therapies for ICH has been a most challenging task, but fortunately many advances appear to be in the pipeline.
This will be a superb session with leading experts in the field from Europe and over-seas. I applaud that the session is organized jointly by the EAN and the ESO, demonstrating the close collaboration between these two core neuro-societies. A session not be missed.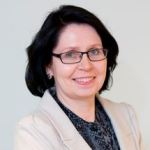 Reetta Kälviäinen, Speaker at TC 15 Epilepsy – management of the refractory patient – Level 3, SSP Chair Epilepsy 
Symposium 2 – Epilepsy and the injured brain: causes and consequences, Saturday, 2015-06-20 08:30-10:30
Seizures and epilepsy are common sequelae of acute brain insults such as stroke, traumatic brain injury, and central nervous system infections. Acute seizures occur at the time of the brain insult and may be a marker of severity of injury. A cascade of morphologic and biologic changes in the injured area over months to years leads to hyperexcitability and epileptogenesis. After a latency period, late unprovoked seizures and epilepsy occur. The latent period may offer a therapeutic window for the prevention of epileptogenesis and the development of unprovoked seizures and epilepsy. This exciting session provides overview of the current concepts of causes epileptogenesis and practical guidelines of treatment of the consequencies, not to forget to discuss of the gaps of our current knowledge.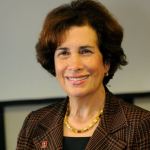 Elinor Ben-Menachem, Speaker at TC 5 – Epilepsy – basic approach to a seizing patient – Level 1, SSP Member Epilepsy
FW 6 – Neurogenetics: Who, when and which test?, Saturday, 2015-06-20 11:00-12:30
SPS New European Neurological Guidelines, Sunday, 2015-06-21 11:00-12:30
I will want to attend Focused Workshops 6 and the Special Seesion on European Guidelines. Both will help me in approaching patients and in improving patient care.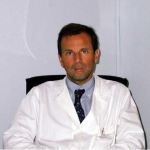 Alberto Albanese, Speaker at Symposium 6 – Present and future treatment in movement disorders, SSP Member Movement Disorders
Plenary Symposium: Hot topics in neurological sciences, Sunday, 2015-06-21 08:30-10:30
One of the most motivating reasons for being a neurologist is the intellectual attraction of novelties arising in different fields. This session promises to turn on the audience's intellectual lights in four different areas of neurology and neuroscience: multiple sclerosis, movement disorders, neurodegenerative disorders, and epilepsy. The promise is to update and at the same time to widen perspectives in some key areas for our practice. Knowledge within neurology has a fast turnover rate, so steadily fast to occasionally cause "habituation". Not all the new information we receive promotes novel ideas or prompts changes, either theoretical or practical. This added value is contained by the session on "hot topics": the titles, the speakers and the topics themselves affirm such expectation.
I believe that the presentations will be stimulating and innovative, not necessarily exhaustive. I imagine that after thoughts will arise in our minds, prompting us to do some further reading. More importantly, I expect that our practice will change for better after this session.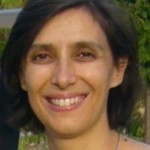 Ana Verdelho, SSP Member Dementia and cognitive disorders and Stroke, member of the EAN Educatin Committee
FW 21 – Adult-onset leukodystrophies, Monday 2015-06-22 11:00-12:30
Recent advances in diagnosis have shown that the leukodystrophies are not only a childhood disease. Moreover specific treatments already exist for some forms of leukodystrophies. The diagnosis chart flow is complex and I look forward to hear the specialist recommendations on this topic.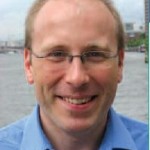 Mark Edwards, Speaker at TC 21 – The neurological bedside examination –principles and practice – Level 1
TC 19 – Movement disorders associated with autoantibodies
The role of specific autoantibodies in neurological disorders is a rapidly growing field. It is also one where being able to make a diagnosis quickly can lead to effective treatment, while missing the diagnosis can lead to long-term difficulties for the patient. Movement disorders are a common presentation of autoantibody associated neurological disorders and this course will be very valuable to provide education on the link between specific movement disorder phenotypes and autoantibodies.

Cathalijne van Doorne, Vice President of EFNA, Member of the EAN Liaison Committee
As Vice President of the European Federation of Neurological Associations [EFNA], I am looking forward to seeing the active and meaningful involvement of patients in the first Congress of the European Academy of Neurology. We will have representatives on the scientific panels, as well as a patient corner in the exhibition centre and a Public Day in conjunction with the EAN for German patients in central Berlin. So lots to look forward to from the patient perspective, and do visit us at our Patient Corner to learn more about our members, their work and the patient organisations they represent all across Europe!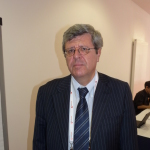 Riccardo Soffietti, Speaker at TC 25 – The spectrum of neuro-oncology – Level 2
SSP Chair Neuro-oncology
FW 11 – Epilepsy in gliomas, Sunday 2015-06-21 11:00-12:30
The control of epileptic seizures in gliomas is a challenging issue. Up to 80% of patients with gliomas (mainly low grade gliomas) suffer from seizures during the disease course, and 30-40% of seizures are pharmakoresistant. There have been in the last years significant advances in the understanding of biological mechanisms underlying epilepsy in gliomas, and in the multidisciplinary management by surgery, radiotherapy, chemotherapy and new AEDs.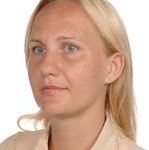 Dorota Religa, Speaker at FW 19 – Non-pharmacological issues in dementia
SSP Member Dementia and cognitive disorders
Symposium 6 – Present and future treatment in movement disorders, Mon, 2015-06-22 08.30-10.30
Focused Workshop 9 – Dementia with parkinsonism, Sun, 2015-06-21 11.00-12.30
Focused Workshop 19 – Non-pharmacological issues in dementia, Mon, 2015-06-22 11.00-12.30
Why? Because I am mostly interested in dementia issues and the session may give a good update for clinician and researcher.
Dessislava Bogdanova, SSP Member Neuropathies
FW 15 – Neurological complications in iatrogenesis
The unpredictable iatrogenesis is an important potential problem because of lack of caution about and lack of enough knowledge. Particularly in chronic headache when we prescribe a prophylactic drus, but also acute medicines and thus we provoke our patients to do overuse. Immune recovery syndrome is actual in the context of immunosuppressive therapy and opportunistic infections, most of which are forgotten, but unfortunately are still actual – like TBC, etc.
Maxwell Damian, Speaker at Symposium 5 – Expanding fields in neurology and FW 14 – Update on neurocritical care of neuromuscular disorders
I will not miss out the session on "Modern Molecular Genetice in Myology" on Saturday June 20th, as it offers a very balance symposium on topice that are the cutting edge of myology today.