by Otto Busse and Helmuth Steinmetz
Following a short history of neurology in Germany given in previous chapters of this series, chapters 5-8 will highlight some of today's major issues. Here we start with a sketch of the German Stroke Society (Deutsche Schlaganfall-Gesellschaft – DSG).
Starting Point: Stroke Units
From the mid 1990-ies on, the implementation of a nation-wide network of stroke units – together with the advent of evidence-based treatment – started to push forward stroke medicine in Germany. Initially, the main focus of German stroke units was the monitoring of vital physiological parameters in the hyperacute, often unstable phase immediately after stroke onset ("acute stroke unit"). Since the late 1990-ies, the German Neurological Society (Deutsche Gesellschaft für Neurologie – DGN) developed a two-stage model comprising regional (local) Stroke Units and (supra-regional) Stroke Centers differing with regard to infrastructure and diagnostic/therapeutic repertoire. This spectrum was later broadened by the "Comprehensive Stroke Care Unit" extending the length of enhanced multiprofessional care beyond the first 72 hours, similar to the well-established and long-standing concepts in Scandinavia and the United Kingdom. In 1996 not more than 5 acute stroke units existed in Germany, whereas in 2011 already 30 to 40% of all acute strokes were admitted to 93 Stroke Centers and Stroke Units across the country. Today, approximately 80% of all acute stroke patients are treated in about 260 hospitals with certified Stroke Centers or Stroke Units.
The German Stroke Society
These structural changes led to the foundation of the German Stroke Society in 2001 (Deutsche Schlaganfall-Gesellschaft – DSG). It is an independent society, open also for non-neurologists. Its aims and objectives are the promotion of interdisciplinary clinical research and education, to inform the public and health policy about the social impact of stroke and to further improve the quality of stroke care in Germany. Since then, the DSG has matured to a nationally and internationally visible society cooperating closely with the German Society of Neurology (DGN). Today, the DSG has 700 members, a central office in Berlin, a public relations office and several dedicated commissions. Among its regular activities, the following deserve particular emphasis: "Stroke Unit Course" for nurses with currently more than 1600 participants, yearly "Stroke Summer School" for physicians, the development of clinical stroke guidelines (together with the DGN) and an annual stroke-specific conference (together with the Society of Neurocritical Care – DGNI ).
Starting in 1999, certification criteria were defined by the DGN and later the DSG to ensure high quality of stroke unit care for patients, health insurance companies and health policy. These criteria and certification procedures were modified several times and have gained widespread acceptance. Most of the German certification criteria are part of the Stroke Unit Concept of the European Stroke Organisation (ESO) and are also valid in Austria and Switzerland. [1]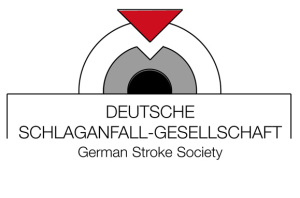 Stroke: Today's "backbone" of inpatient neurology
Since the participation in case-based quality registries is mandatory for all certified stroke units, a large common database could be established by the German Stroke Registers Study Group (Arbeitsgemeinschaft Deutscher Schlaganfall Register – ADSR). Using standardized evidence-based quality indicators developed by the ADSR in cooperation with the DSG, a continuous improvement of the quality of acute stroke care could be demonstrated for Germany, thereby further strengthening the DSG concept and its political acceptance. [2]
As a result of these achievements during the last 20 years, stroke has become the leading cause of inpatient admissions to German neurology departments. Because the costs for stroke unit care are adequately reimbursed since 2005, stroke today provides the economic "basis of life" for independent neurological inpatient departments and neurocritical care units. Last but not least, neurovascular research has improved together with the strengthened role of stroke in neurological patient care. At least bibliographically, stroke science in Germany has caught up with – or even surpassed – other fields of clinical neuroscience and gained international visibility. [3]
Literature
1. Ringelstein EB, Chamorro A, Kaste M, et al. European Stroke Organisation recommendations to establish a stroke unit and stroke center. Stroke 2013;44:828-840.
2. Wiedmann S, Heuschmann PU, Hillmann S, et al., for the ADSR. The quality of acute stroke care – an analysis of evidence-based indicators in 260.000 patients. Dtsch Arztebl Int 2014;111:759-765.
3. Busse O, Roether J (Eds). 10 Jahre Deutsche Schlaganfall-Gesellschaft. Berlin, 2011
Professor Otto Busse is Executive Director of the German Stroke Society in Berlin, Germany.
Professor Helmuth Steinmetz works at the Center of Neurology and Neurosurgery, University Hospital/ Goethe University Frankfurt, Germany