Although the sixteenth one in sequence, this year's run was the first one under the patronage of the newly founded European Academy of Neurology. In her Welcome message to our course, Dr Hannah Cock, chair of the EAN Education Committee, defined our event saying "….The spring school is one of the traditions inherited from our predecessors we are keen to continue, bringing together the young and older, east and west in an environment we know from past feedback is both conducive to learning, expanding networks and importantly also fun…..Education is one of the cornerstones underpinning the vision of the EAN, and ensuring we meet the needs of residents and trainees is essential to our future". These intentions are very similar to those which we had in mind at opening one of our previous courses with a symbolic Latin proclamation: "Venerate doctos homines, aeternitatis vasa!"
Neurology is becoming always more and more a matter of international collaboration. We are proud, that throughout the years since our first Spring School courses, many participants set out for a steep career. Today they hold high ranking positions in their national or European institutions. One such, professor Vitalie Lisnic, participant of our first EFNS Spring School, lectured this year with us – on behalf of the EAN Education Committee. He explained among others the topic of the European Board certifications in Neurology. Using also materials from Dr Kuks he explained the system, offering Board examinations up to now once a year, at the EAN Congress. In 2015 in Berlin the number of the hitherto certified neurologists on the European level will surpass 200. Nevertheless the interplay with national Neurological societies regarding its aknowledgement might be variable; we have learned this from our faculty member, president of the Austrian neurological society, Prof. Reinhold Schmidt. Many such topics of particular importance were discussed mutually by 125 participants from 29 countries. Comparisons how neurology is practiced in different settings is most fruitful. Imagine, that we had colleagues from countries with a density of 1 neurologist per 7000 inhabitants, compared with others from countries with a density of 1 per one million. Also the definiton of a "neurologist" varies tremendously from region to region. Discussions were running – mainly in the evening – in a very informal atmosphere. There still remained time to sing together and to listen to national songs.
The educational programme was, of course, the most important part. On day 1 the topic of "Neurotrauma" was covered by Ivana Štětkářová, Denis Kaech and Taras A. Skoromets. The two neurosurgeons demonstrated Head injuries along with the mechanisms of intracranial volume conflicts and limits of neurosurgical treatment. Ivana Štětkářová analysed typology, diagnostics and treatment of spinal cord injuries. In the afternoon the point was mainly on posttraumatic spasticity and its treatment. Day 2 was devoted to defecits in higher nervous activity and language. Imre Szirmai gave a stimulating talk on Aphasias and their relation to thinking, Reinhold Schmidt described approaches to the Cognitive decline in old age, which he further completed in the afternoon by Auxilliary methods, basing mainly on imaging. Olivier Godefroy from Amiens lectured on Dysexecutive disorders. Day 3 belonged to Neurooncology. A high level trio from Switzerland and Italy presented lectures in particular on Gliomas – Ulrich Roelcke, on Brain metastases – Riccardo Soffietti and on Meningiomas – Thomas Hundsberger. In the afternoon they broadened the topics to chemotherapy, anticonvulsants, radiation therapy, CNS lymphomas, neoplastic meningitis and other differentially diagnostic riddles. Also the last day of Sunday was rich on information. Anna Sauerbier, representing the European Association of Young Neurologists and Trainees, gave a nice review on postgraduate education, possibilities of using grants, applications to fellowships and the inner life of this association. Martin Pospíšil has shown a practical arrangement of educational cascades using the example how it is performed for neurologists and psychiatrists at the Lundbeck Institute. A contribution to the history of our specialty has been given by Pavel Kalvach, showing the life stories of our major eponyms. Karel Moses talked about the advanced innovative assisted technologies for compensation of mobility.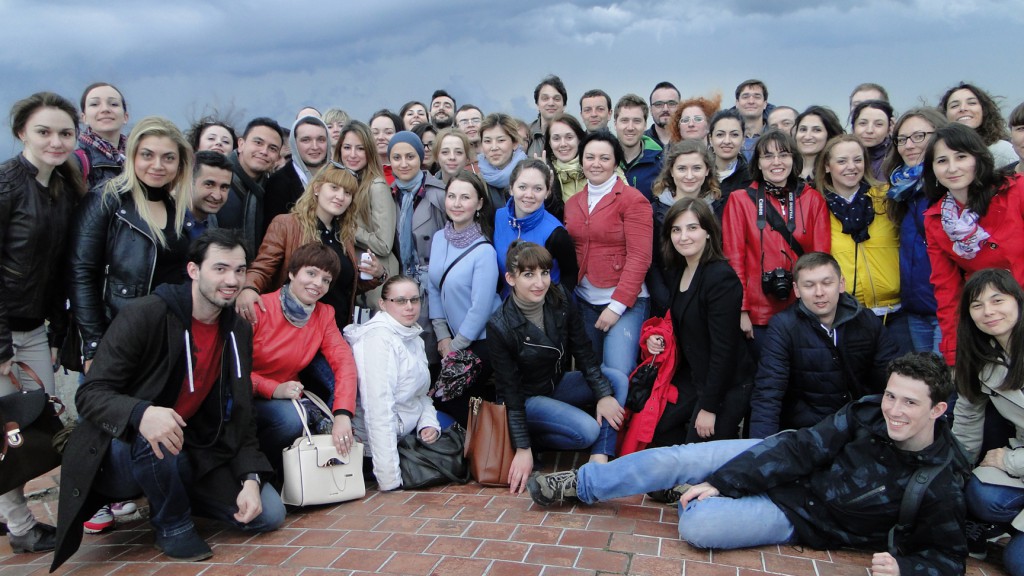 The technical and organizational aspects of the course were thoroughly and conscientiously secured – as always – by our careful Magda Dohnalová (using help of her whole family). Dr Jiří Keller with Kryštof Pohl looked after not only the electronic communications and projection, but also the social activities, including an evening trip to the Bezděz castle. After a dinner at the castle of Mnichovo Hradiště participants enjoyed a vivacious jazz performance given by a Swiss band, lead by our faculty member Denis Kaech. In the performance of our course were thus intermingled science, clinical practice, colloquial discussions, a bit of sport and a substantial portion of music and fun. Impressions, which were expressed at the closing ceremony, after handing over the certificates, by a great applaus. Thanks to all speakers and participants for their excellent concerting contribution to our course.
Prof. Pavel Kalvach, MD, PhD
Magda Dohnalova