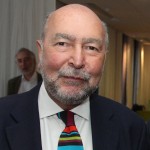 Dear Colleagues,
The Committee on Publication Ethics (COPE) has recently revealed inappropriate systematic attempts to manipulate peer review processes of several journals across different publishers. It seems that this manipulation has been performed by a number of third party agencies offering services to authors.
Even though, there is a number of distinguished agencies offering manuscript-preparation services to authors, investigations suggest that some agencies are selling services, ranging from authorship of pre-written manuscripts to generating fake contact details for peer reviewers during submission process. Subsequently, they provide reviews based on these fake addresses. Such peer reviewers´ accounts have names of seemingly real researchers but with email addresses that differ from those of their institutions or are associated with their previous publications. Others appear to be completely fictitious.
One of the main causes of this illegal activity consists in difficulty for an Editor of a journal to find available reviewers, and as such in the necessity to use those suggested by authors.
I believe that we, as active members of the European Academy of Neurology, shall be aware of this matter. Moreover, we shall consider that one of our very important missions is to accept eventual review requests from journals and provide complex and unpaid service which is essential for the promotion of the Good Science.
With kind regards,
Antonio Federico,
Chair, EAN Scientific Committee