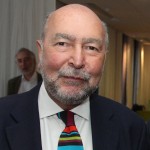 by Antonio Federico
In this issue of Neuropenews, we open a new space, the Scientific Corner, which will be reporting on issues related to area of scientific activity of the EAN and activities of the EAN Scientific Committee.
The Scientific Committee is involved in the development of recommendations for policies and activities related to all issues of scientific nature, involving the EAN and its membership; stimulation of activities of  the EAN Subspecialty Scientific Panels (SSPs) covering all major areas of clinical neurology, and it is encouraging interaction in research and in guideline production.
Guidelines (and their production) are of eminent importance to the work of the EAN and the Scientific Committee and they are a most valuable contribution to European neurology at large. For this reason, we worked on new rules regarding their production. You may find them included in this issue along with a practical paper on production of guidelines.
We would welcome your involvement and interaction concerning all issues of scientific interest!
EAN Practical paper on production of guidelines
The EAN Guideline production group, in cooperation with Professor Deuschl (EAN President) and Professor Schapira (Editor-in-Chief, European Journal of Neurology), has recently written a paper on "Practical recommendations for the process of proposing, planning, and writing a neurological management guideline by EAN task forces". The paper is intended to strengthen already existing practical recommendations for production of guidelines. It includes the flowchart which illustrates process of guideline production. A full version of the paper will be published in the European Journal of Neurology in the course of the next weeks.
Rules for the EAN Subspecialty Scientific Panels
During the last months, the EAN Board Members have worked a lot for the organization of the new Society, born from getting together of EFNS and ENS. We are happy to present you the recently approved regulation of the activities of the EAN Subspecialty Scientific Panels (SSP).
Two types of membership are possible: one nominated by the National Neurological Societies, and the other based on individual membership, for which you can apply directly by contacting the EAN Headoffice headoffice@eaneurology.org.
Both groups of Panel members shall complete a form (SSP Membership Application), including their CV with a list of publications and a letter of intent. The proposals will be evaluated by the Scientific Committee. More information can be found here.
Herewith, we would like to invite you to join the Panels and will be looking forward to receiving your applications!
Professor Antonio Federico is Chair of the EAN Scientific Committe.