It is our great pleasure to report on the Knowledge Exchange Programme "Brain 2016", an EAN-ESO Initiative, which was held in Mumbai, India, on January 16-17, 2016. This successful symposium, consisted of three main topics: stroke, epilepsy and migraine.
The conference was attended by more than 200 neurologists who came from various regions of India. One of the main goals of the meeting was to have an active exchange between the Indian doctors and the European faculty. The Programme Director of the event, Dr. Ramesh Patankar, was very pleased to see that there was an active and fruitful exchange between participants within the two meeting days.
Lectures were given by both European and Indian speakers: Prof. Cigdem Ozkara from Turkey, Prof. Tony Marson from the UK, and Prof. Buhpendra Chaudhary addressed epilepsy; Prof. Peter Sandor from Switzerland and Prof. Lakshmi Narasimhan Ranaganathan migraine Prof. Urs Fischer from Switzerland lectured on stroke. Moreover, Dr. Manjari Tripathi and Dr. Shirish M. Hastak greatly contributed to the scientific value of the symposium.
Each lecture was followed by a dynamic and constructive discussion from a very enthusiastic audience, eager and keen to acquire and exchange knowledge. In particular, Indian stroke specialists presented challenging cases with difficult treatment decisions which were discussed in detail.
From the European point of view, it was interesting to experience that parts of this academic exchange included also rituals of friendship. Particularly, lighting a candle together with our Indian colleagues was a very meaningful and intense gesture which added to the value of the whole experience.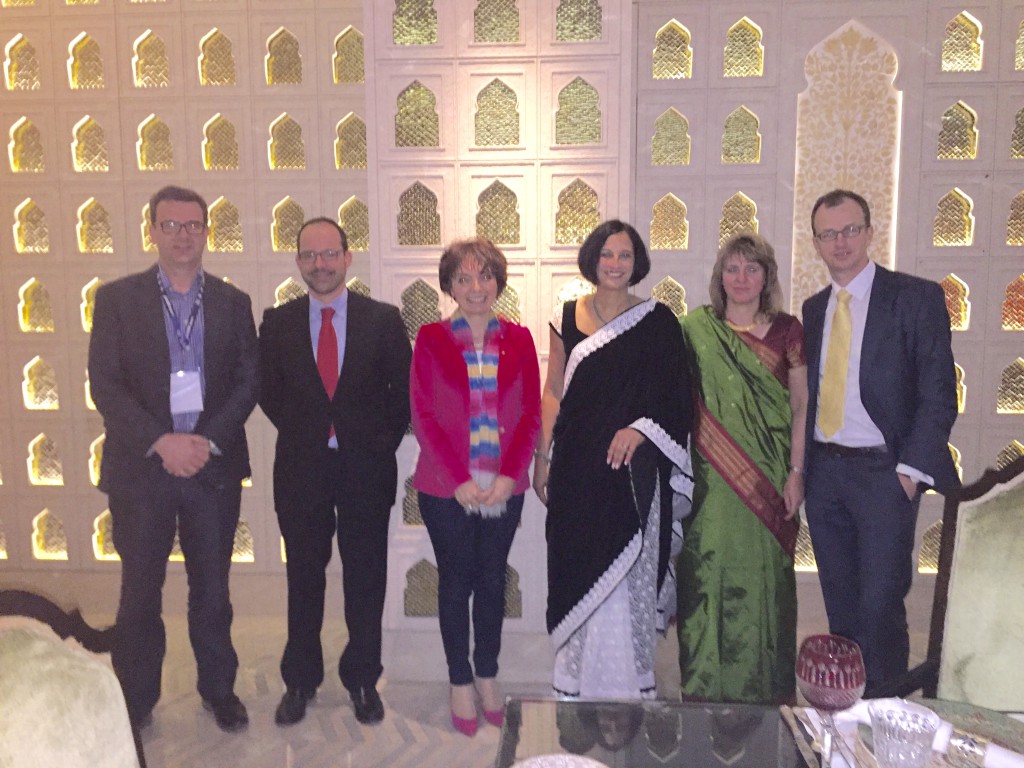 Prof. Anthony Marson (Liverpool, UK)  , Prof. Peter Sandor (Bad Zurzach, Switzerland), Prof. Cigdem Ozkara (Istanbul, Turkey),  Mrs Sabine Adam (Congrex Switzerland), Mrs. Martina Mutter(Congrex Switzerland), Prof. Urs Fischer (Bern, Switzerland)
Prof. Dr. med. Urs Fischer, MD MSc, Professor for Acute Neurology and Stroke, Co-Director Clinical Trial Unit Bern, University of Bern, Secretary General of ESO, Switzerland
Prof. Dr. med. Peter S. Sandor, Associate Professor of Neurology (University of Zurich), Medical Director of Neurology Reha Clinic, Head of Neurology and of Early Rehabilitation RehaClinic Cantonal Hospital, Baden, Switzerland