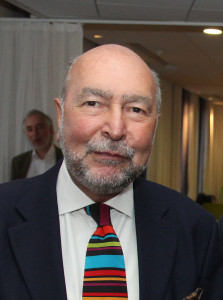 by Antonio Federico
On February 29th, we celebrated the ninth International Rare Disease Day, sponsored and coordinated by EURORDIS.
Activities, taking place all around the World, ranging from an essay contest to ice-skating, had one main purpose and that is "to raise awareness amongst the general public and decision-makers about rare diseases and their impact on patients' lives".
Hereby, we, the EAN, would like to inform and emphasise to you our activity in this field.
Rare Neurological diseases are a Pandora Box for Neurology: there are more than 5000 of these "evils released on the world", and recognising the clinical features therefore represents a significant challenge, but is important if hope is to remain inside for the patients, as in Hesiod's original myth.
RNDs are vastly underdiagnosed and effective treatment is often lacking. A global effort is necessary in order to raise awareness and improve knowledge, aiming for earlier diagnosis and specific research programmes to identify disease mechanisms and lead to possible therapies. Cooperative efforts to develop "so-called orphan drugs", in which scientific societies have been integral, have already started in the US over the last 30 years and, in the European Community, over the last 20 years, but many challenges remain and the EAN is well placed to direct ongoing efforts in Europe.
Neurologists play a key role in recognition of rare diseases and lead on their management. Basic and applied neuroscientists are vital to implement research on RNDs pathogenesis and treatment. The EAN links these disciplines and is responsible for the promotion of knowledge, information, and research on these diseases within the European neurological community.
The EAN Scientific Committee has established a Task Force dedicated to RNDs, with the aim of helping patients with RNDs and their families, through raising awareness to facilitate earlier diagnosis, timely management and coordinating research. The Task Force will maintain close contact with the EAN Scientific Panels (SP), which have their representatives participating in the Task Force. For more information on Task Force and its members, please see here.
Responsibility for the Task Force rests with the Scientific Committee Chair, Antonio Federico and Scientific Committe Member, Professor Antonio Toscano.
Its main aims are:
To guide definitions and maintain a database of patients with RNDs, listing the main symptoms and diagnostic criteria, as a guide to clinicians faced with patients with unusual symptoms and signs.
To stimulate production of guidelines for diagnosis, care and treatment.
To compile a database of experts and specialist centres with expertise in particular RNDs.
To list facilities in Europe with expertise in RND diagnosis (for example, genetic, biochemical and other laboratory testing, etc.).
To stimulate registries and biobanks for patients with RNDs (these are also the main aims of the EU, within research projects in the Biomed Programme.)
To analyse the attitude of European neurologists to RNDs and to identify the state of the art in diagnosis and management, and considering clinical differences, throughout the different European countries.
To create sub-specialty European networks for diagnosis and research of RNDs
To facilitate teaching courses on RNDs around Europe, directed according to local needs.
To act as an information service on RNDs within the EAN. To disseminate new data, findings, research funds, treatment methods to the neurology community and the general public. To provide a forum for discussion of rare diseases and a frequently asked question (FAQ) section.
With this activity, the EAN recognises the central role of neurologists in taking care of patients with RNDs, the necessity of improving the clinical and research infrastructure and aims to stimulate an increase in the number of neurologists specialising in particular RNDs.
The promotion of this activity is an interesting action of the EAN Board, both from the political and ethical point of view (orphans diseases and orphan drugs) and the practical point of view, providing our members with information on this topic and stimulating interaction with different European groups involved in research. At the present, new important possibilities are being developed along with an initiative for an European Reference Network for Rare Neurological Diseases (Calls will be open in the next weeks!).