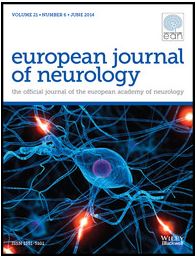 All associate individual members of the 47 neurological societies that belong to the EAN are eligible to receive FREE online access to European Journal of Neurology (the official journal of the EAN). To claim your free access, please contact the EAN Head Office – Email: headoffice@eaneurology.org – including your name, address and the name of the European society you belong to.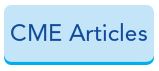 Regular CME articles from European Journal of Neurology – See the latest:
April: Frequency and temporal profile of recanalization after cerebral vein and sinus 
March: Diabetes mellitus exacerbates the clinical and electrophysiological features of Guillain–Barré syndrome
February: Clinical dissection of childhood occipital epilepsy of Gastaut and prognostic implication
January: Intravenous thrombolysis for acute ischaemic stroke in the elderly: data from the Baden-Wuerttemberg stroke registry
Please browse to the EAN webiste, log-in to the user area and see under "E-education" the CME questionnaires for each article. If you manage to answer them correctly, you my claim 1 CME-credit at your natinoal body of medical accreditation and be part of the EAN raffle to win the latest TC manuscript CD-Rom (Berlin).