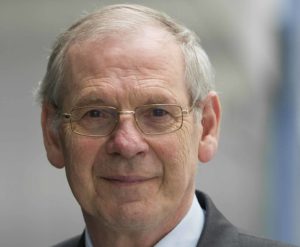 by Günther Deuschl
The 2nd congress of the EAN took place May 28-31, 2016 at the Bella Conference Center in Copenhagen. We had 5500 attendees who took part in 40 Symposia, focused workshops and special sessions. Among the many highlights were the outstanding presentations by the awardees of the Romberg, Golgi and Brown-Séquard lectures during the presidents plenary and the last-minute session on the 'epidemiology, clinical presentations and immunology of Zika-Virus induced neurological diseases' (This session can be viewed on the members-only part of the EAN-website). More than 4500 participants attended the 40 educational events with many new innovations like case-based facilitated workshops, more hands-on courses and career-development sessions. More than 1500 abstracts were presented in 28 oral and 117 electronic poster sessions.
Being the second congress of our Society the scientific programme was completely designed by our Programme committee under the leadership of Paul Boon and by our education committee chaired by Hannah Cock. The local organizing committee chaired by Mads Ravenborg has significantly worked on giving the congress a local flavor and has shown the brightness of Danish and Scandinavian Neurology to the participants. The EAN headoffice and the PCO Congrex have splendidly organised the congress in this outstanding venue. All of them deserve the gratitude of the Society.
Continuous innovations every year with cutting edge science and high-level education are the benchmark for us and the Society is focused to achieve this. The congress was a true meeting point for neurologists from Europe and all over the world. Particularly many sessions were organised with European Specialty Societies caring for special diseases. Collaborations with further Societies have been signed in Copenhagen and EAN feels part of a neurology coalition working for the best of patients with neurologic diseases. Like every year this spirit was part of the congress atmosphere and social interactions were a top priority. Some of this spirit has been picked in the photos below.