Report from Dr Tinatin Kherkheulidze from Tbilisi, Georgia, visiting the 1st Department of Neurology, Krankenanstalt Rudolfstiftung, Vienna , Austria, under the supervision of Professor Elisabeth Fertl and Dr. Martin Krichmayer
(Term: 12.10.-12.12.2015)
Thanks to the award of the scholarship of EAN (European Academy of Neurology), as part of the program "Clinical Fellowship Programme", I was trained two months at the  Rudolfstiftung Hospital (KAR) in the neurological ward.
The goal of this program is to assist young neurologists, to give them a further learning possibility. I was warmly welcomed by all medical and non-medical staff and I have learned a lot during my stay. The newly acquired knowledge certainly will be of great benefit for my future carrier. I am glad to report about my experience during scholarship. The KAR is located in the center of town and with its 16 departments and 5 institutions represents one of the main hospitals of Vienna and simultaneously it is the teaching hospital of the Medical University of Vienna. The neurological department with its highly qualified personnel, as well as with technical equipment is the most important point of contact for patients. Main focus is put on the treatment of acute stroke with highly effective methods. Since 2011 Vienna is the pat of the VIMS project (Vienna International Management of Stroke), in which the KAR along with 3 other intervention centers treat the patients with cerebral vascular closure according to a standard protocol. Experience showed that in severe stroke cases the intravenous thrombolysis alone is not sufficiently effective. In recent years the new promising methods have been developed to remove the blood clot directly from the occluded vessel by using a catheter. Such endovascular intervention usually is performed every Wednesday in the KAR and reduces the disability risk of stroke patients from 80% to 66%. In Georgia these methods are very new and there is an urgent need for their further development. Apart of the Stroke Unit I was at the general neurological ward and had the opportunity to observe different clinical patients and their treatment methods. Among them were patients with neuro-infections, movement disorders, epilepsy, multiple sclerosis, etc. In each area operates an experienced team that offers the optimal treatment for patients and thereby provides a good reputation for the hospital. As I have special interest in the field of cerebrovascular diseases, I spent most of my stay at the Stroke Unit.This has annually about 370 shots, of which 18% are Non-Stroke cases. Ischemic infarcts amount totally 95%, and only 5% are hemorrhagic nature.  Intravenous thrombolysis with Alteplase is carried out at 18% of patients. In 2 months we treated 75 patients, of which 13 patients received intravenous thrombolysis and 2 patients were intervened. The KAR performs the routine monitoring 3 months post stroke and gets always good results (mRS ≤ 2 bei 55%). The neurological department has total 33 beds, 4 beds on the Stroke Unit.  Patients stay about 72 hours at SU in the acute phase and afterwards get continuous monitoring and early stages of rehabilitation. 3 beds are available for phase B rehabilitation, 8 beds for phase C. In the new reception is the examination process extremely well organized because in the stroke is the time a key factor- "time is Brain". About 2/3 of all stroke patients are reaching the KAR within the time window. There is optionally possibility of immediate thrombolysis. For me there was particularly interesting that secondary prevention and rehabilitation played as big role as the acute treatment. Rehabilitation is usually funded by pension insurance / health insurance companies and provides a good transition possibility to get back to the "normal" life. The early rehabilitation is started immediately, including physiotherapy, speech therapy, ergotherapy, etc. Then, begins the second phase of rehabilitation. In this late phase, the mobilization and restoration of physical and cognitive abilities have the priority against the drug treatment. In Georgia the vital importance of rehabilitation is often underestimated. One should necessarily consider the factor of the treatment costs at treatment planning and calculation.
The daily routine at the station in Rudolfstiftung looks like this: At 8:15 am begins the morning meeting, where director of the department, all senior physicians, doctors and students are present. Here inpatient admissions, their treatment plans and events in the night service are discussed in detail. At the same time the acute findings of imaging are shown. This meeting is primarily for the exchange of information and is also very interesting for doctors in training. Following the meeting begins the daily ward round. During the visits the senior physician, at least one assistant doctor and a nurse are present, and also the trainee doctors and students. At least twice a week the visit is conducted by the department director. Each visit is like a compartment seminar providing a lot of information and it plays a major role for the young doctors. The KAR greatly appreciates the fact that the doctors are on the current medical status, there are many educational seminars and workshops. I was participating in the following seminars: Multiple sclerosis: New of the research (Med. University of Vienna Prof. Dr. Hans Lassman).
Finally, I want to mention a few points where I noticed the need of improvement at our clinics in Georgia. I will be intensively cooperating with my superiors as well as health insurance, to try to improve these points and to optimize therapy of stroke patients: 1) Further build up a separate department for strokes – "Stroke Unit"; 2) Routinely perform the cardio monitoring in the first 72 hours after admission;3) Increased insertion of intravenous thrombolysis; 4) In special indications  implementation  of endovascular interventions, improvement of technical equipment and educating relevant specialists; 5) Continuous training for doctors and medical personnel; 6) Strengthening of rehabilitation measures.
It is a very big aid that the EAN provides funding opportunities for young doctors. These organization is making a major contribution to the advancement of medical care outside Europe. I am very grateful to EAN for this generous support. I thank you very much. Further I thank my Chef Prof. Ingorokva, my PHD supervisor,   Prof. Beridze and my department head Prof. Kakabadze, without them this internship will not be possible. My special thanks to the Prof. Prim Fertl and the senior physician Dr. Krichmayr for the great cooperation. I return to my department and hospital in Georgia with the new plans and proposals for improvement!
---
Report from Dr Tamar Gachechiladze from Tbilisi, Georgia visiting the Danish Epilepsy Center, Filadelfia, Dianalund, Denmark under the supervision of Professor Birgit Jepsen
(Term: 1.4.-14.5.2016)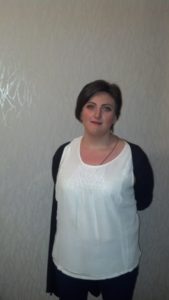 First I would like to thank EAN for giving me the great opportunity to visit the Danish Epilepsy Center at Dianalund and gain my knowledge and experience in the treatment of epilepsy.
I highly appreciate the time I have spent at Danish Epilepsy Center Filadelfia, Dianalund, Denmark. I have been taking active part in the everyday work of the center. I have participated in various meetings and discussions about the different kind of patients at pediatric department and at outpatient clinic. Several days I have spent at neurophysiologic department of the center, because neurophysiology is one of my favorite topic in epilepsy.  I attended the international conference on epilepsy- ''FOCUS ON PROGRESSIVE MYOCLONUS EPILEPSIES'' arranged by the Danish Epilepsy Center on April 14-15, in Soro, Denmark. This conference was very informative and educative for me; I met my colleagues from around the world and I think these new relationships would be very helpful for my future work in my home country.
The main cause of my visit was the Ketogenic diet. At Danish Epilepsy Center doctors use four different types of the ketogenic diet (classic ketogenic diet, MCT diet, modified Atkins diet, low glycemic index treatment) and I was introduced to all of them. The most part of my time I have spent with doctors and dieticians starting, managing and calculating the diets. I was able to learn the main principles, different aspects and important details of calculating the diets and menus, to follow patients starting the diet, to participate in the management of patients on the diet at inpatient and outpatient clinics; I was able to follow up with them, evaluate the most important lab tests, to resolve different problematic questions and side effects regarding the diet.
In Denmark is widely used the VNS therapy as a treatment of epilepsy and there was my first experience regarding this type of treatment.
I should mention very kind, friendly and welcoming personnel of the Danish Epilepsy Center, especially my direct supervisor and tutor Dr. Birgit Sussane Jepsen. All of them have done everything for me to feel free and to do my best during these weeks. Dr. Jepsen arranged for me visit at the German Epilepsy center (Das Epilepsiezentrum Kork) at Kork, Germany, where mostly is used modifies Atkins diet as a treatment for epilepsy. I was able to participate in the inpatient and outpatient clinic especially regarding the MAD under supervision of Dr. Adelheid Wiemer-Kruel. In Kork I also participated in a workshop about the tuberous sclerosis complex on April 30, where I met my colleagues from different countries working on the problems of TSC.
In addition to the above I was travelling in different cities of Denmark on weekends. In Copenhagen I visited ''Ny Carslberg Glyptoteket''- an art museum, where added to regular exhibitions was the special exhibition of Paul Gauguin; Canal tours grand tour was a wonderful way of seeing the capital of Denmark.  In Roskilde I visited the Viking ship museum and Roskilde Cathedral- the first gothic cathedral and the main burial site for Danish monarchs since 15th century (the most impressive sightseeing for me); I did sightseeing in Odense- in the home city of world famous Danish author and writer Hans Christian Andersen, I visited his childhood home and the Hans Christian Andersen museum.
Thanks to EAN my visit in Denmark was very effective and successful both from educational and cultural point of view. Thanks to my Danish colleagues and especially thanks to wonderful person Dr. Birgit Jepsen I did all my best and became very familiar with the nonpharmacologic treatment of epilepsy. I gained a great experience and new knowledge for my future career and my everyday work in my home country.
Now I am back in Georgia and we are going to start our first ketogenic diet in several weeks in my hospital.
Thank you again for giving me wonderful possibility to visit Denmark and meet great colleagues in Dianalund.
---
Report from Dr Silvia Chirobocea from Constanta, Romania visiting the Centre Hospitalier Régional Universitaire de Lille, Lille, France under the supervision of Professor Didier Leys and Professor Charlotte Cordonnier
(Term: 11.4.-23.5.2016)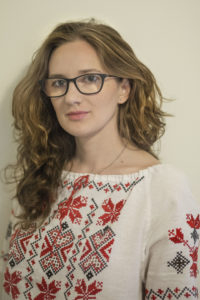 First of all I would like to thank you for this opportunity, my experience was educational, pleasant and fulfiling.
I don't really know what I should write in this review so I think I will be a bit subjective if I may and not so good at writing. I will just share my opinions about my short visit to Lille.
I was welcomed by prof Didier Leys in my first day and presented to all the doctors in the neurovascular department. They were opened and nice although did not know about the EAN fellowship programme and had to explain to each and one of them who I am and why I was there.
Unfortunately they weren't very anxious to find out more about me, my country or my opinions, how I would interpret some cases or about treatment, maybe they did not really care so I don't know if the learning-experience was mutual. I felt some of them just tolerated me and basically ignored me but that wasn't a drag because I knew why I was there and I did my best to listen, observe and take notes and they did answer to all my questions and concerns. I tried to "absorb" information, to "steal" some of their techniques and I am certain that it will help me in my career because we learn from anyone we come across.
Although not all the neurologists there were the nicest, prof Leys was very kind and received me with opened arms.
I went every morning to morning-visits to the patients, studied their case files, watched and also performed neurological examinations, not any invasive manoeuvres. I went to the neuroradiology clinic and assisted to thrombectomy, vasospasm intraarterial injection, performing and interpretation of MRIs, thrombolysis. I went to the neurophysiology department. I also went to several courses for interns and some meetings between specialties where they discuss interesting cases.
I have seen the hypothermia protocol and their guidelines for thrombolysis and thrombectomy, the investigation plan for peripheral diseases and other neurological diseases. I appreciated the times I stayed on-duty over night with my colleagues and I do think that indeed the French medical system is one of the best.
The only inconvenient for me was the language barrier because most of French-people do not know English and I do speak French but not very good and it's hard to catch up sometimes. I would advice next fellows to have knowledge of the country's language!
I did not do many extra-work activities, I just walked around the city, explore the centre and the touristic parts and ate a lot of cheese.
Overall, this fellowship programme, in my opinion, comes in young doctors' help offering them the chance to learn something new, to compare the medical systems from their country and the country they visit, help them to enlarge their perspectives, to meet new people and to encourage them to do more, to improve their work by "competing" with their foreign colleagues.
I truly think that I have learned and came home with a richer experience.
---
Report from Dr Ahmed Dahshan from Cairo, Egypt visiting the Universitätsklinik für Neurologie, Innsbruck, Austria under the supervision of Professor Thomas Berger
(Term: 4.4.-16.5.2016)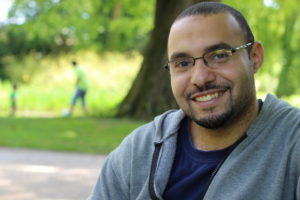 At first, I would like to thank the EAN for giving me this opportunity to be a part of this program, for their support and help. Also I would like to thank all the staff members of Department of neurology , neuroimmunology unit – Innsbruck university of medicine where I spent a period of 6 weeks. This period was really a very rich period for me. Rich in everything; scientific medical knowledge, life experiences and cultural exchange. I started working there on 4/4/2016 till 16/5/2016 ( 6 weeks).
I attended everyday at the neuroimmunology unit under supervision of Prof. Thomas Berger. The main daily activities were attendance of the morning meeting of the department of neurology and clinical rounds on the patients in the unit. There was an outpatient clinic twice weekly for seeing patients for a follow up. I had a great opportunity to be part of these activities increasing my experiences in the Multiple sclerosis field especially in regards to new treatment modalities (oral ones and monoclonal Abs). Also, I had an unlimited access to the MS unit database where I had the chance to take some information. I had an agreement with prof. Berger to use this information for a comparative study about patients characteristics between Austria and Egypt when I go back to my country. All the staff were cooperative and welcoming. They were very helpful.
Of course, there were some difficulties. The language at first was a big problem as I am not very good at German and there in the department, the main and even only used language was German. Even computer system was in German. It was a little bit difficult at the start but all the staff were helpful and tried to help with some English. Also another thing, I think the period of 6 weaks was somewhat short. I got some time to get used to the system in the hospital, then very rapidly the 6 weeks ended. Lastly, at the end i faced some financial problems because 2250 Euro  came to an end and continued on my own expence. But that wasn't really a big problem. In general, I think this visit was really beneficial for me. I think I reached my goals . I learned new skills in diagnosis and managment, I gained more experience regarding research activity in the field of MS. I got in contact with new colleagues in such a nice hospital in the nice city of Innsbruck.
My recommendations include :
– this activity shouldn't just be once for each candidate. I think that chosen candidates of this activity should be able to apply again for at least more 2 times but may be 2- 3 years apart to give more opportunities for each other.
– Increase the amount paid to be able to increase the period of the visit to get the maximum benefit.
– each department sharing in this activity should have a preset program for candidates during their stay.
Again, I would like to thank the EAN for their support to me during this period to be a part of this nice initiative.
---
Report from Dr Khatia Gvantseladze from Tbilisi, Georgia visiting the Department of Neurology, Unna Evangelical Hospital, Unna, Germany under the supervision of Professor Zaza Katsarava
(Term: 22.2.-20.4.2016)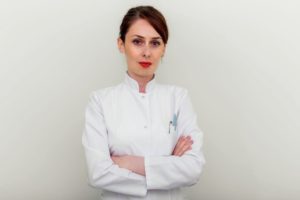 This is my great pleasure to provide the report about my two month clinical fellowship programme at the neurology department of the Evangelical Hospital in Unna, Germany.
Personal data: My name is Khatia Gvantseladze, I'm a young neurologist from Georgia. I graduated from Tbilisi State Medical University in 2011, thereafter I received the residency training in neurology at North-Western State Medical University named after I.I. Mechnikov, St-Petersburg Russia from 2012-2014.
Background: I returned to Georgia in 2014 and started to work at "The Health Institute" in Tbilisi – the capital of Georgia. My clinical work is focused on nerve-muscular disorders and EMG. I received the basic EMG training at "Aversi" clinic under supervision of doctor Gvantsa Giorgadze. It is worth to mention that Dr. Giorgadze was supported by the EFNS departemnt to department program to visit the University of Essen and to receive the EMG training several years ago.
EAN Fellowship in Unna: Now I was glad to receive the EAN grant and to improve my EMG skills in the Evangelical Hospital in Unna. The chief of the neurology department at Unna Evangelical Hospital, Prof. Zaza Katsarava (Professor of Neurology at the University of Essen) kindly accepted my attendence at his department. The Evangelical Hospital in Unna is a multiprofile hospital, with a 75 bed inpatient department of Neurology. It comprises a stroke unit, a pain unit, and units for epilepsy and geriatric medicine.  Prof. Katsarava leads the upper mentioned department approximately for 4 years, with a distinguishable, proffesional, teamworking and diligent members of his stuff. I concider I had a big luck to feel myself as a part of this team for proper time.
During my observation I was able to extent my theoretical knowladge and technical skills in performing nerve conduction and EMG studies for various neurological disorders.
Besde that I learned a lot attanding grand rounds in the Stroke unit, general neurology and epilepsy. Time spent at this department helped me to grow as an independent clinician.
Future goals / How does the EAN fellowship helps my professional carrer:
The EMG is avalable only in a few hospitals in Tbilisi, but not in the other regions of Georgia. Prof. Katsarava has been working with the Imereti Clinical Hospital in the secnd large city of Georgia, in Kutaisi, which is a center of the Western part of the Country. In October 2016 the reagional EAN teaching course will take place there. I will become the part of the entire process. My task will be to establish the EMG Laboratory in Kutaisi. For these reasons the EAN travel grant was very useful for me personally and for the development of the Neurology service in Kutaisi as well.
I want to thank you for your support and the perfect opportunity to help me gain the quallified training course for the future development and carreer growth.