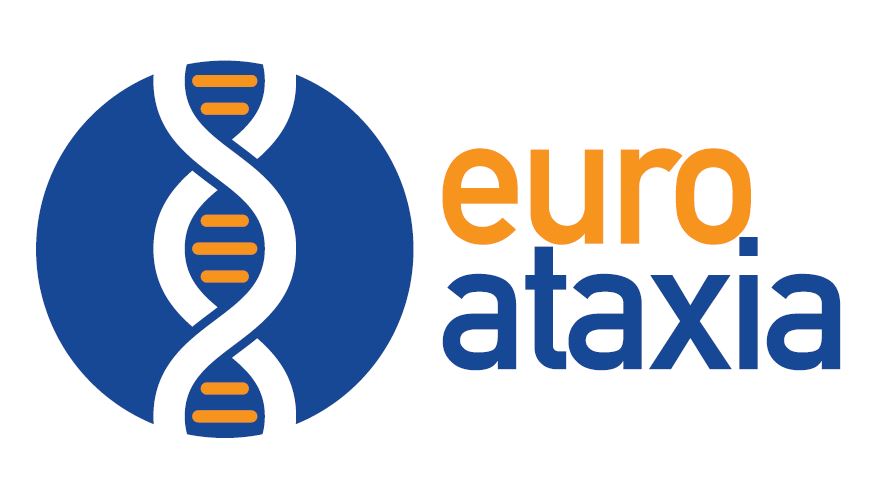 Euroataxia is the federation of European ataxia patient groups which works to drive forward research and treatment of the ataxias. The Federation encourages the free flow of information between members on the latest research, foster and improve contacts between practitioners interested in the ataxias, and people with ataxia, promote co-operation on an international level, and raise awareness of ataxia among clinicians, scientists and society. We have existed for about 30 years and currently have 18 member associations from 14 countries.
A number of member associations have recently joined together to provide continuation funding for the natural history study of Friedreichs ataxia which was commenced by the EFACTS  EU funded project. This will allow this vital resource for researchers to continue.  We are also currently very active in the development of a European Reference Network for ataxia, where we are represented by our Dutch Board Member Cathalijne van Doorne.
Ataxia Awareness Day occurs each year on 25th September. This is of major importance to raise the awareness of an unknown condition such as ataxia and each patient group arranges activities in their country on, or around, Ataxia Awareness Day. Links to the member patient groups can be found on the euroataxia website. This year our Annual Conference and AGM will be held alongside a major international ataxia scientific research conference taking place on 27-30 September 2017 in Pisa, Italy, and will be hosted by the Italian Friedreichs ataxia charity, GoFar, also on behalf of Friedreichs Ataxia Research Association USA (FARA), and Ataxia UK.
Patients and carers have an important role in highlighting their particular needs to clinicians and researchers regarding the treatment and research which is undertaken regarding ataxia. We have an understanding of the effects of ataxia on patients, and patient and carer needs. In particular, the members of euroataxia are committed to ensuring that the unique perspective of patients and patient-led organisations is incorporated into the design of research trials and clinical services. Our organisations also have an overarching and valuable view of the state and direction of ataxia research through their funding of scientific research projects world-wide.
You can find out more about who we are and who we represent in here:
Should you wish to know more, please get in touch with:
Sue Millman, Euroataxia Secretary General: smillman@ataxia.org.uk 
Or visit our website at: http://www.euroataxia.org/