As in the previous year, EANpages asked EAN committee members, panel chairs, and invited speakers  which session one should not miss at the upcoming congress in Amsterdam 2017. Please find their answers below!

Daniela Galimberti, member of EAN Scientific Panel "Dementia and cognitive disorders"
 Symposium 2: Outcome measures in dementia studies on Saturday, June 24, 2017 at 10:30h
Clinical trials carried out in the last decade, mainly in patients with Alzheimer's disease (AD), have substantially failed due to the lack of specific outcome measures. Therefore, a critical issue for the development of future pharmacological studies is the choice of such measures, including imaging techniques and surrogate biomarkers in body fluids. At present, many possible measures are available, but each of these should be adapted to the specific underlying pathology of different neurodegenerative dementias, including AD, frontotemporal dementia, Lewy Body dementia, and less common dementing diseases.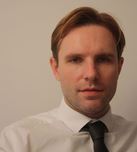 Bartosz Karaszewski, member of EAN Liaison Committee
controversy session 1: Controversies in headache and Parkinson's disease on Monday, June 26, 2017 at 15:00h
During the 3rd Congress of the EAN I'm going to attend the "Controversies in headache and Parkinson's disease" session. First, because I simply do enjoy this form of communication, especially in some clinical issues. More importantly, however, because I do appreciate a selection of the problems to discuss. Making diagnosis solely with IT applications is not a new idea, but some of the recent electronic algorithms seem to represent much stronger selectivity and specificity than any time before. Although I'm still sceptical about medical diagnostics without the major role of a physician, I'm looking forward to new empirical data in this matter.
As the prognostic markers and tools in neurological disorders constitute a portion of my scientific portfolio, the second issue to be discussed during the session might be even more interesting for me, especially that robust instruments enabling predictive assessment of the course of Parkinson's disease in its early phase might be useful in therapeutic decisions in the future.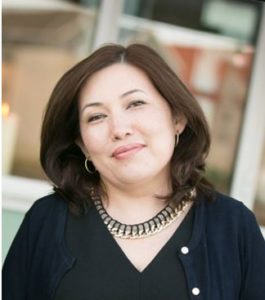 Aida Kondybayeva, Institutional Delegate of Kazakhstan National Association of Neurologists "Neuroscience"
Interactive Session 1: The different faces of stroke -illustrative cases of rare stroke aetiologies on Saturday, June 24, 2017 at 08:30h
Stroke is one of the most important contemporary issues. I will try to attend at all sessions that are associated with this disease. But this interactive session «The different faces of stroke -illustrative cases of rare stroke aetiologies» promises to be very interesting. Such session is very important for young neurologists, and will also be interesting to those who have clinical experience. I hope that the 3rd Congress of the EAN will be very interesting and informative for all participants.
See you in Amsterdam!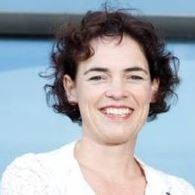 Selma Tromp, President of the Netherlands Society of Neurology
Plenary Symposium 3: Outcome measures in clinical studies on Monday, June 26, 2017 at 10:00h
For the first time the EAN Congress has an overarching theme: outcome measures in neurology. In the Netherlands this is a trending topic and particularly relevant since more and more transparency is required concerning the quality of delivered care. Large registers are set up and filled with anonymized patient data to be able to show quality parameters. Slowly, emphasis has moved from quality parameters regarding structure (for instance in stroke care: presence of a stroke unit), to process (door-to-needle-time in rTPA treatment) and to outcome (modified Rankin Scale at 3 months after stroke). However, in neurological diseases it is not always immediately clear how to measure outcome, and the outcome can also depend on the age, comorbidity and seriousness of the condition of the patient at the start of the disease.
In this session relevance and irrelevance of outcome measures in 4 different neurological diseases are presented.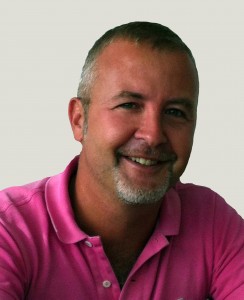 Eduardo Vicenzini, Italy, speaker in Hands-on Course 4 (Neurosonology)
Symposium 7: ESO/EAN: Uncommon cerebrovascular diseases on Tuesday, June 27, 2017 at 08:00h
Common causes of stroke include atrial fibrillation, carotid stenosis and intracranial stenosis, nowadays easily investigable through neuroimaging and neurosonology. Uncommon causes of stroke make the "cryptogenetic" stroke less and less common and it is important to keep in mind even all uncommon events to adopt the correct preventive strategy.